Vettel answers his critics and throws a hint at Ferrari
"You can have more than 50 victories and be judged as someone mediocre," says the German who assures that there are no expensive designer chairs in the factory at Aston Martin.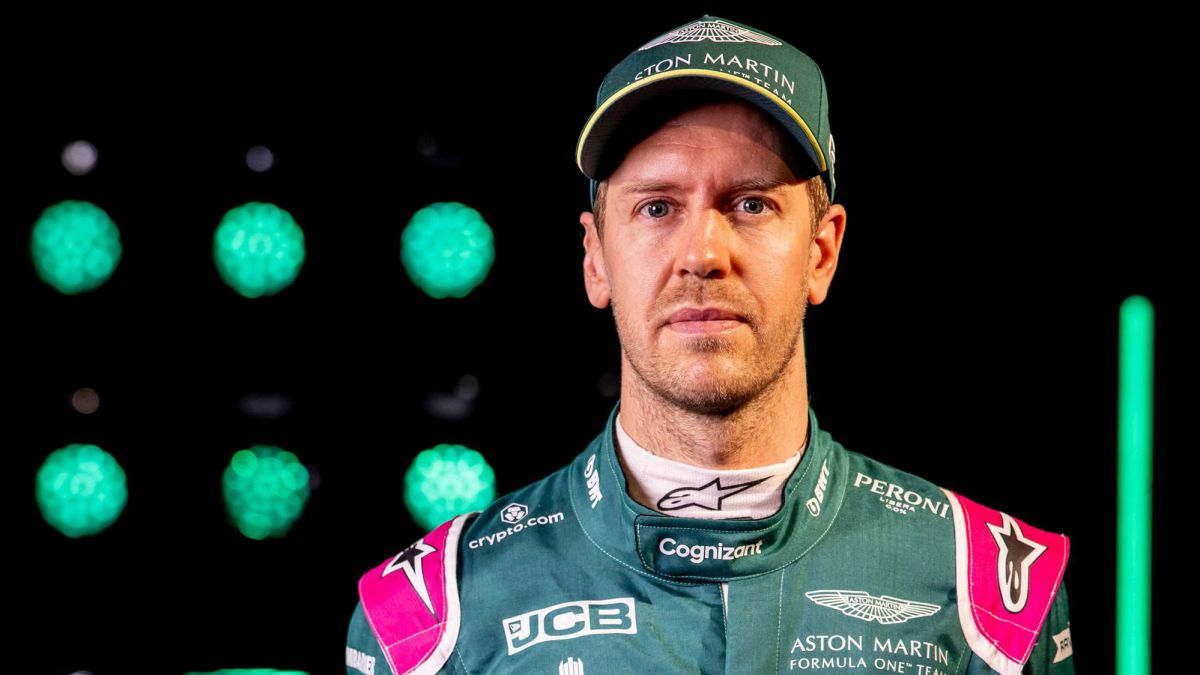 As happened at McLaren with Lando Norris and Daniel Ricciardo three weeks ago, Sebastian Vettel and Lance Stroll completed, last Friday, March 5, eight laps of the Silverstone track (United Kingdom) at the wheel of the AMR21 on filming day. of filming) that Aston Martin scheduled in the county of Northamptonshire before packing his bags and heading to Sakhir (Bahrain) to participate in the preseason of the Formula 1 World Championship 2021 (12-13-14 March).
100 kilometers in total where the technicians led by Andrew Green were able to begin to assess the potential of the new British car, which this season incorporates important innovations such as a new survival cell or the rear suspension of the Mercedes W11 to increase its speed and establish itself as the leader of the middle area of the grill.
Vettel does not have a driving style as extreme as Pérez
Asked about the first impressions that Vettel reported at the controls of a car decorated with the traditional British Racing Green, Green assures on the official website of the championship that the four-time champion does not have a driving style as extreme as Sergio Pérez's: "Vettel has his own driving style, but it is no different from the driving style that we have seen in other drivers. I would say that he is not as extreme as the driver he replaces (Sergio Pérez), that He had a very extreme driving style and it was difficult to adapt to all tracks. He shone on some circuits and not others. I think we have both the tools and the ability to fine-tune the car to adapt to it without a problem. We have started working on that since last month in the simulator and Vettel seems very happy with the directions we are taking. There is no problem in that regard.
Similarly, the Aston Martin technical director highlights the calm that Seb has always transmitted in his visits to the factory, as well as points out that, in his opinion, he is in the best moment of his sports career: "We are a team that he looks ahead, but all I can say is that he seems incredibly relaxed. He has joined the team very quickly, his contribution started right away. I think we're going to get the best out of Seb, really. He's in the prime of his career, so I think if we can't get the best of him, it will be our fault, not his. I'm sure we can get Seb to the right place. "Vettel: "I don't care what people think about me"
A released Sebastian Vettel, after two difficult years at Ferrari, which can also be seen in his statements to the press. The one from Heppenheim reproaches in an interview in 'RacingNews365' the ephemeral memory that fans of the Big Circus have: "I don't care what people think. Our world always looks ahead, which is a positive thing. You can't stand still in the past, otherwise we would still be here talking about Juan Manuel Fangio as the God of all drivers. I think he was a very special great driver. But if we ask a 15-year-old who Juan Manuel Fangio was, I don't think can give an answer. In the end this is not bad, in the sense that time passes and it will pass again. I am sure that when I say goodbye to Formula 1, I will forget very quickly and that is fine for me, I think which is okay. This is also the reason why I am not too concerned about having to prove something to people and focus only on what is in front of me and myself. "
Likewise, Sebastian throws a dart at his haters (critics) declaring that you cannot go from love to hate towards a pilot, or vice versa, due to a good or bad streak of results: "I don't want to sound selfish or arrogant, but in the end we are the team and I. There are people who support me and who have given me a lot in the last 10 years, standing by my side regardless of the last result. I think Formula 1 is moving very fast, not only in terms of speed in the track, but also with evaluations that are now based on the last two results. You can come out of nowhere and be judged as a hero after a few good races or, as in my case, have more than 50 victories and be judged as someone mediocre "
A hint that joins the one that launched the Prancing Horse at the AMR21 presentation, when the German specified that Formula 1 is not about pretending, but about working hard behind the scenes: "The team is still growing and things are different It is not about a fancy or expensive look, having designer chairs in the office, but more about the work that is done behind the scenes and from what I have seen, the people are very capable and very talented. secret that at this moment last year I was not the happiest person, I know it was not because of my level but I am at peace with it. This year I have much more desire. I think I have another world champion in me. It has been in me before and it was a great relief to win the first title and to know that you can do it. Since then, I don't know why he hasn't come back. I'm not too old, I still have a lot of time. "

Photos from as.com