Verdasco, a historical member of the Mutua Madrid Open, invited in 2021
The Madrid tennis player will participate for the eighteenth time in the Madrid tournament. It is the second invitation for the men's team after Carlos Alcaraz.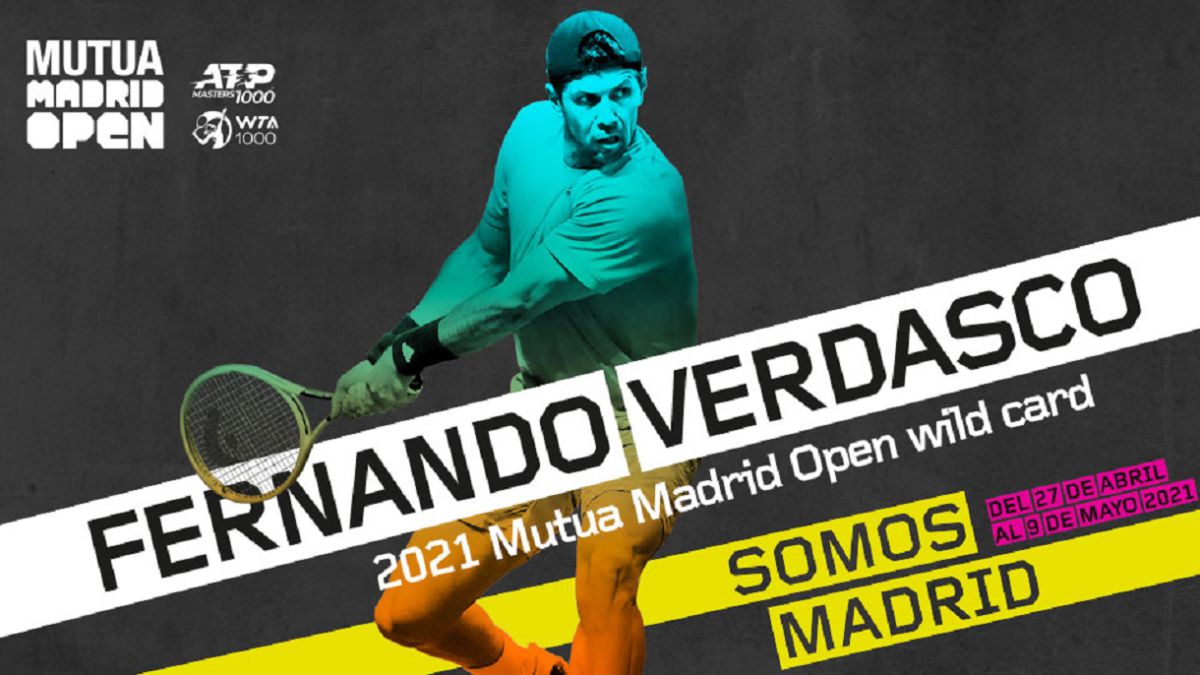 If there is someone with a special bond to the Mutua Madrid Open, it is Fernando Verdasco. Not only because of his status as a Madrid native, but also because he is one of the three players who has played the most editions of this ATP Masters 1000 throughout his career with 17 participations, as many as Rafa Nadal and Feliciano López. In 2021 he will add one more, thanks to the invitation granted by the tournament organization.
"I want to thank the Mutua Madrid Open for this invitation, for granting me this important and special opportunity for me," says Verdasco. "Much more so after such a difficult year in my tennis career, having to undergo surgery to operate my knee. I hope I can restore the trust they have placed in me by giving everything on the track. "
The former world No. 7 has played the Mutua Madrid Open every season uninterruptedly since 2003. Except for the first edition, he has played the tournament every season since he made his debut against Nicolás Massú, when it was still played on indoor hard court. Of course, his best results have been harvested on the clay of the Caja Mágica, reaching the quarterfinals in 2009 and 2012.
Verdasco will try to sign his 20th victory on Madrid clay this year. And it is that until now it presents a record of parties of 19-17. Among all his encounters, the two triumphs he has achieved against Top 10 rivals stand out. In the second round of 2015 he beat then No. 10 Marin Cilic, while in the round of 16 of 2012 -on blue earth- he achieved his first victory in the face to face with Nadal (No. 2) .
"It is an honor that my record of participation in the tournament will be surpassed in this next edition by two great tennis players and friends like Fer and Rafa", warns Feliciano López, director of the Mutua Madrid Open. "In the case of Verdasco, this data can only be explained thanks to a career as long and regular as the one he is having. It will be an honor and a pleasure to see him play once again at home, where he has left us great games. Whenever he plays in the Caja Mágica, he has given everything. "
The Manolo Santana Stadium also saw him record an important milestone in his professional career in 2018. After defeating Italian Paolo Lorenzi in the first round, he achieved the 500th victory of his career. This figure had only been reached before on the ATP Tour by other five Spanish players (Manuel Orantes, Carlos Moyà, Rafa Nadal, David Ferrer and Tommy Robredo).Verdasco joins young Carlos Alcaraz, 17, as guests at the Mutua Madrid Open 2021, which will be held from April 27 to May 9. There are still two more places left for the men's main draw to be announced in the near future.
Photos from as.com