"The VAR is a p ... shit"
'Deportes Cuatro' has issued images in which Jordi Alba is seen roaring after the penalty given by Cordero Vega de Ter Stegen to Rafa Mir.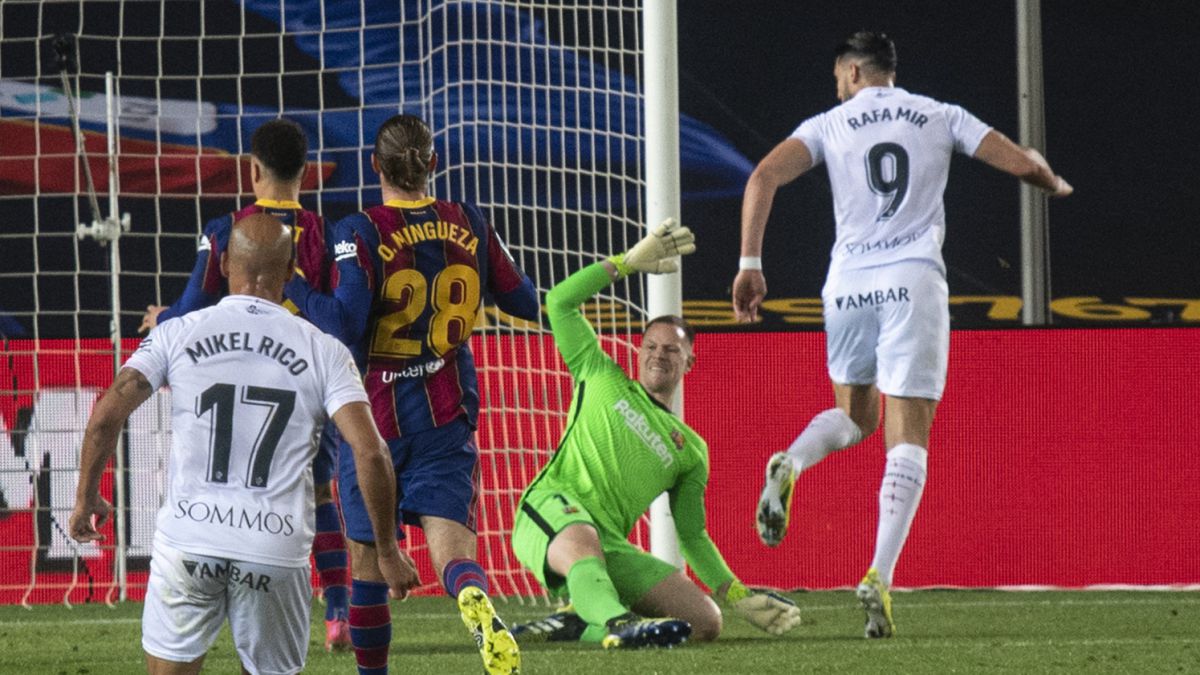 In Barcelona they are clawing as a result of the penalty that Cordero Vega whistled in favor of Huesca, in the meeting this Monday that closed the 27th day, after the referee of the Cantabrian Committee understood that Ter Stegen's hand made it difficult to finish off Rafa Mir.
At that time, the result was 2-0 in favor of the Barça team and that penalty, almost on the brink of halftime, added emotion to the game. An action in which the ball was no longer being disputed and which became the center of all the controversy, with angry protests at Barça.
Koeman, at the end of the game, did not miss the opportunity to criticize the referee's decision on the action: "If the VAR enters, it is not a penalty. I do not understand how I can whistle a penalty and complicate it. Once again, I do not understand the VAR. The penalty is crazy. I don't know how he could have whistled it. The VAR has seen it, but it is clear that Ter Stegen does not touch the striker ".
But it is that 'Deportes Cuatro' has issued images of the reaction on the pitch of both Koeman and some Barça players, Jordi Alba being the most vehement. The Dutch coach reproaches the referee for the action saying "there is nothing", but the international full-back did not mince words: "The VAR is a fucking shit" .
The opinion of Iturralde González
Iturralde González, referee of AS and Carrusel Deportivo, analyzed the action live: "Nothing. It is never a penalty. It does not imply a card. It is a touch, not to shoot it. The VAR does not have to look for an image to support it. an arbitration decision. Football is contact. At no time is it to whistle a penalty. If you run like Rafa Mir and they hit you with their hand on the leg they hit you a terrible blow. The VAR did not come to help the referee but to help to soccer. The VAR is used to support erroneous arbitration decisions. And I think that is the error. The VAR came to remove gross errors in soccer and not to search for an image where you can support an arbitration error ".
Photos from as.com