Valverde: "I could also consider running in 2022"
The Murcian states that this is "in principle" his last season, but opens the door to one more if the year is "very bland" due to the pandemic.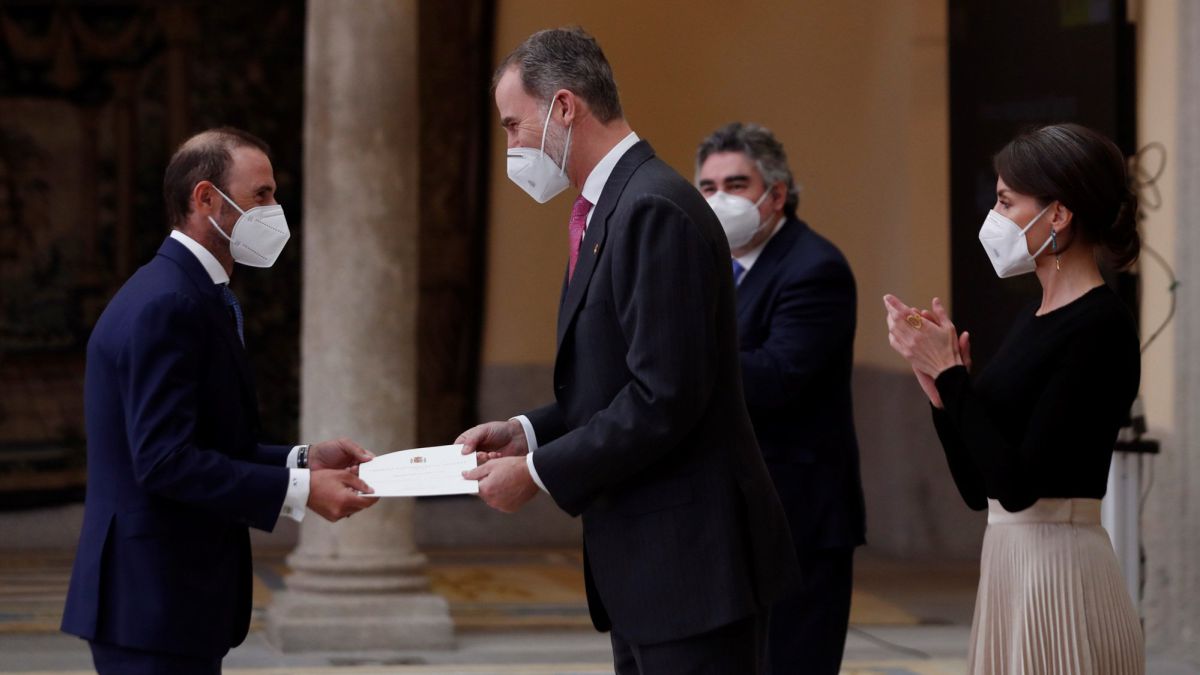 The Murcian cyclist Alejandro Valverde, who this Tuesday received the Rey Felipe Award for the best athlete of 2018, assured that "in principle" this will be his last season as a professional, so he hopes to "do his best and enjoy himself."After the 2018 National Sports Awards ceremony, held this Tuesday at the Royal Palace of El Pardo (Madrid), Alejandro Valverde was excited to receive the award from the hands of their Majesties the King and Queen Felipe and Doña Letizia, in memory of the year 2018, which for him meant the achievement of the road cycling world title.
This season, Valverde faces it "calmly". "In principle this is my last year and I want to do my best and enjoy it," he said. The Murcian, however, left the door open to possible continuity.
"Everything will depend on how the issue of the pandemic evolves. If the year is very dull, I would consider continuing one more year to finish my cycling career in a normal season," he explained. In 2021, "an Olympic year", he remarked, his main objective is to get the medal in Tokyo. "I am focused on the Olympic Games and trying to reach the highest level. There is still a lot left. I hope to reach one hundred percent," he remarked.

Photos from as.com