Valero and Wloszczowska win in Coloma's farewell
David Valero and Maja Wlosczowska won the first round of the Superprestigio MTB Faster, held in Arnedo, Carlos Coloma's last professional career.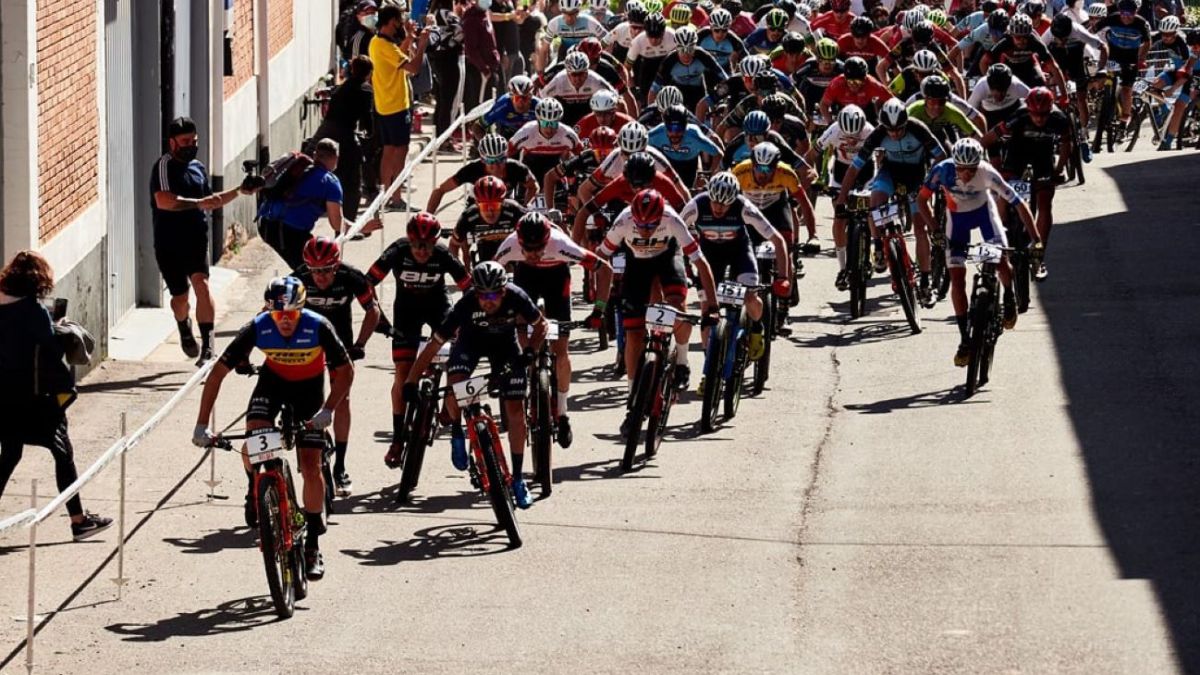 Spanish champion David Valero and double Polish Olympic medalist Maja Wlosczowska have been the winners of the first round of the Superprestigio MTB Faster that has started in the Riojan town of Arnedo.
The new category of the event, with first-rate UCI points, has provided a high-quality starting "grid", in which the Romanian Vlad Dascalu and the Frenchman Joshua Dubau and the Spaniards from BH stood out in the men's event. David Valero and Pablo Rodríguez.
Carlos Coloma, who had chosen this race to say goodbye to cycling at the highest level, started at a good level and endured a lap of the circuit with the best, although little by little he lost some positions, although that did not prevent him from being the most applauded rider by the public on a day when it didn't matter what position he ended up in.
After several laps increasing the pace, on the penultimate lap when Vlad Dascalu and David Valerose went alone and the victory was played at the end, with a few meters of advantage for the Spanish over the Romanian, while another of the favorites, the French Thomas Griot, was third at the finish line.
Italian Simono Avondetto (Trek Pirelli) was the first sub-23, ahead of Spanish Jofre Cullell (Primaflor Mondraker X-Sauce) .
In the women's race from the start four runners stood out: the Polish champion Maja Wloszczowska, the London 2012 Olympic champion, the French Julie Bresset, the Spanish champion Rocío del Alba García and the Portuguese champion Raquel Queiros. The four were together almost to the end and first the Portuguese gave a few meters and in the last lap it was the Polish who stood out from her two companions to win ahead of the French and the BH runner, Rocío del Alba.
Photos from as.com