Valencia will play the Final Four against the French ESBVA
The taronja team beat Aluinvent Miskolc (80-57) and will face Sandra Ygueravide and hers next Friday (19:00).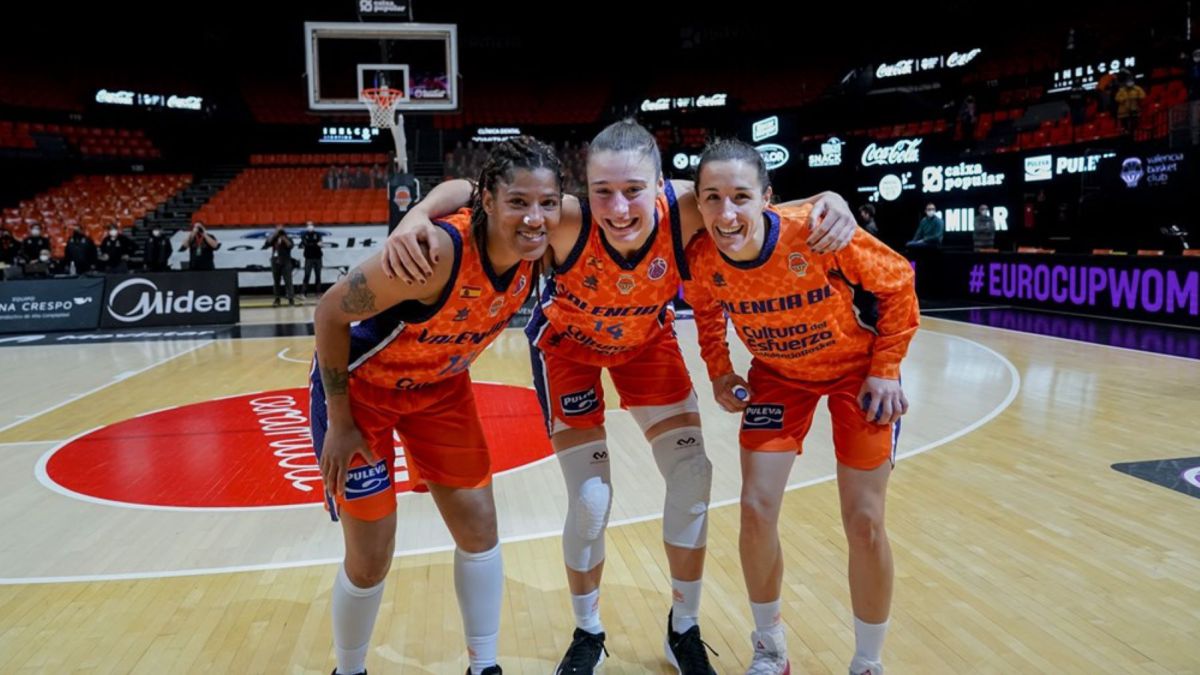 Valencia Basket defeated Aluinvent DVTK Miskolc on Tuesday in the round of 16 of the European Championship in a match in which the defense allowed them to stay afloat in the most difficult moments and in which three triples by Leticia Romero helped them to clear the on the way to the quarterfinals, in which the French ESBVA-LM will be measured this Thursday at home.From the hand of the intrepid Queralt Casas, Valencia started the most intense match and that gave them an initial set of 9-2 and the initiative on the scoreboard until the break.
Attila Foeldi managed to wake up his team with a more accelerated rotation but when insiders Laura Gil and Raquel Carrera left the local bench they also gave their team a boost (21-10, m.10) .
The leadership of Dora Medgyessy, the alternative defenses and some actions of merit by Chanel Mokango allowed Miskolc to narrow the score, but Valencia, although they lost their step in attack, remained calm in defense, little by little they rebuilt their team and thanks to Gil and the losses he forced came to rest with a valuable advantage (36-30, m.20) .
The passage through the dressing room cooled the locals, who lost touch in the completion and fluidity in the annotation. Medgyessy took advantage of the break to minimize his disadvantage, sow doubts in the clash and force Rubén Burgos to request a time-out (42-40, m.25) .
The action was providential. The Valencian team redoubled its intensity in defense, stole balls, ran and with the help of the accurate Celeste Trahan-Davis and especially Leticia Romero scored again to sign a 16-4 partial (58-44, m.31) .
With the crash already very uphill, the Hungarian team looked for their great star Keyona Hayes, whom Valencia had managed to control throughout the match and who, although he added points, did not manage to overwhelm the local defense.
With the confidence recovered, Valencia did not stop scoring and the open shots from inside such as Marie Gülich or Carrera (Gil retired after a strong costalazo) finished off the rival, who several minutes before the end of the clash already saw that it was an impossible mission to give him turn around.
Photos from as.com