The taronja team took off in the second half (58-29) and signed their highest score of the season 112 points). Tobey finished with 21 points and without a miss on the shot.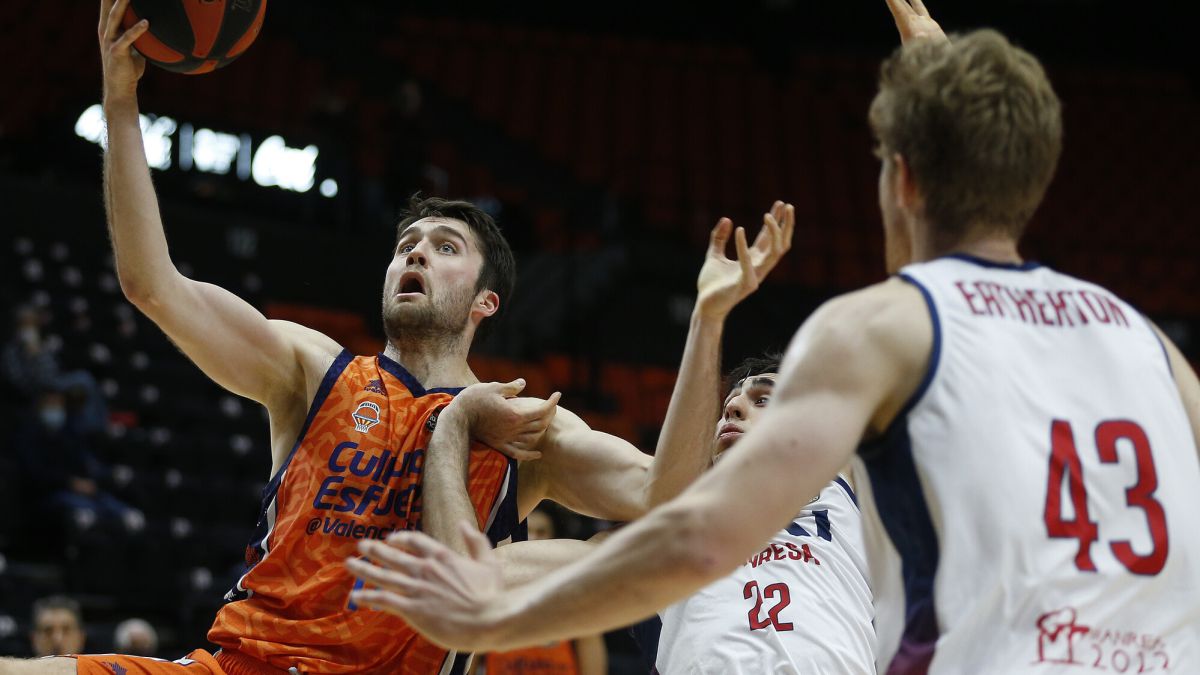 After missing the first half after a long tour of four games as a visitor in ten days, Valencia Basket had enough to press something in defense in the third quarter to leave BAXI Manresa without arguments and add a comfortable victory that allowed them to meet again with the triumph in the ACB (112-82) .
The crash started with an agile exchange of baskets that did not stop until the break. The elusive Martin Hermansson fed Mike Tobey to crush the Catalan ring, while Pedro Martínez's team already began to punish from the line of three, something that was a constant also in the first two quarters (25-23, min. 11) .
In fact, a triple by Matt Janning put Manresa ahead in the second. But Valencia did not accuse the blow, they resorted to hanging balls at Tobey and with a triple by Louis Labeyrie on the half-time horn he managed to go to the locker room with a minimal advantage (54-53, min. 20) .
Defenders who had not appeared in the entire first half did so in the case of Valencia in the third quarter. Jaume Ponsarnau's team put more momentum into stealing balls and although it was not particularly hard in the contacts that was enough for him, under the agile offensive direction of Hermannsson, to leave on the scoreboard (75-64, min. 26) .
An 11-0 run by the locals took its toll on Manresa's confidence, which began to miss outside shots and was left with no more arguments than some punctual penetration that Eatherton helped to finish.
The local advantage rose to twenty points and Valencia almost automatically relaxed somewhat in defense because Fernando San Emeterio's points were enough for the locals to win and distribute the minutes a lot with their mind set on their transcendental game on Friday in the Euroleague against Fenerbahçe.
The visitors, including a Valencia legend like Rafa Martínez, were unable to make another ex, their coach Pedro Martínez, celebrate his 900th match in the ACB with triumph because the only thing he took was a commemorative shirt of the club to which led to their first League title.
Photos from as.com