Valencia Basket avoids 'the perfect course' of Avenida
The taronja team won in overtime against the salmatinas (85-84) who were 26-0 this season. Great game for Queralt Casas (18 points).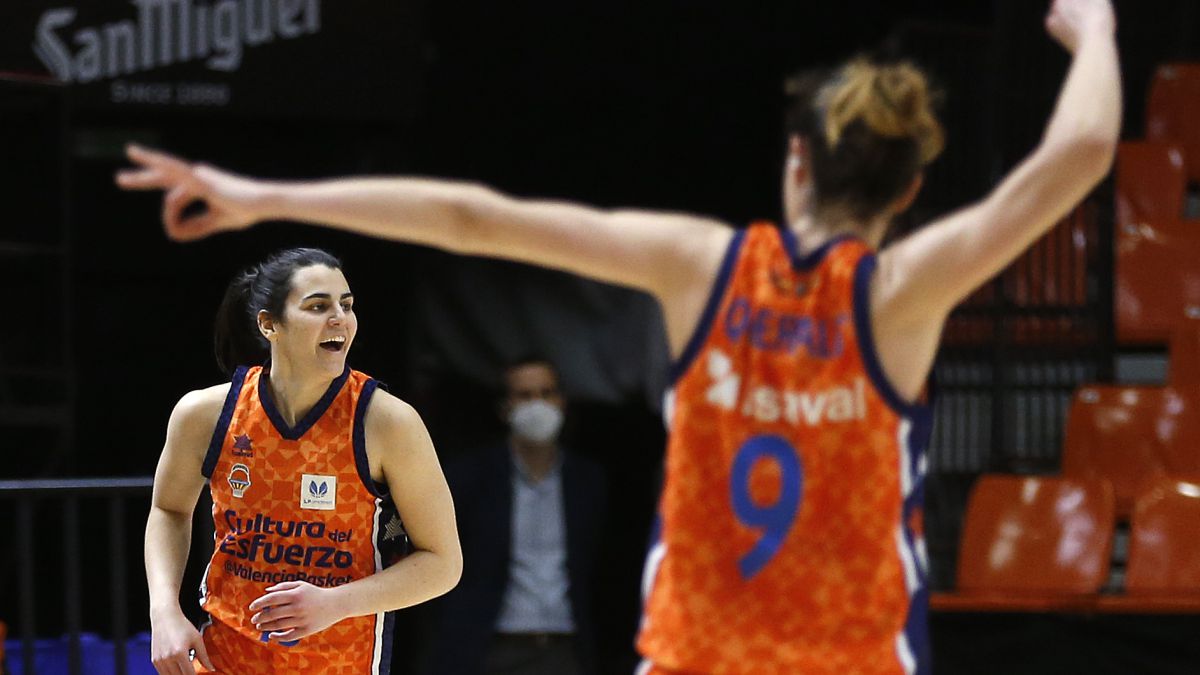 The Perfumerías Avenida conceded this Saturday on the court of Valencia Basket, runner-up in the Copa de la Reina, and in overtime (85-84) their first defeat of the season in the Endesa Women's Basketball League, in which they had settled with wins their first 26 games.
Before the Salamanca team, the Valencian team relied on the offensive work of Queralt Casas, who finished the duel with a PIR of 24, 18 points and nine rebounds, and the work under the rings of Cristina Ouviña, who achieved a total of twelve sacks , ten of them in defense.
Tiffany Hayes, who had a shot to win with three seconds left, held the options of Perfumerías Avenida, which in the recent Copa de la Reina was excluded from the final by Spar Girona, with 20 points, seven rebounds and seven assists and 22 efficiency credits. Katie Lou Samuelson seconded her with 17 points and a PIR of 20.
Despite the defeat in Valencia, the Salamanca team remains the leader of the classification, now with the same points (53) and with one game less than the second, Spar Girona, recent champion of the Queen's Cup and that the Friday he reported Kutxabank Araski by a resounding 81-57 with 32 PIR credits, 20 points and 11 rebounds from María Pérez Araújo.
Photos from as.com