Valanciunas grows so big as to make the Grizzlies believe
The Lithuanian center not only signs a huge double-double, but begins the second part of the season by asking Memphis to count on him.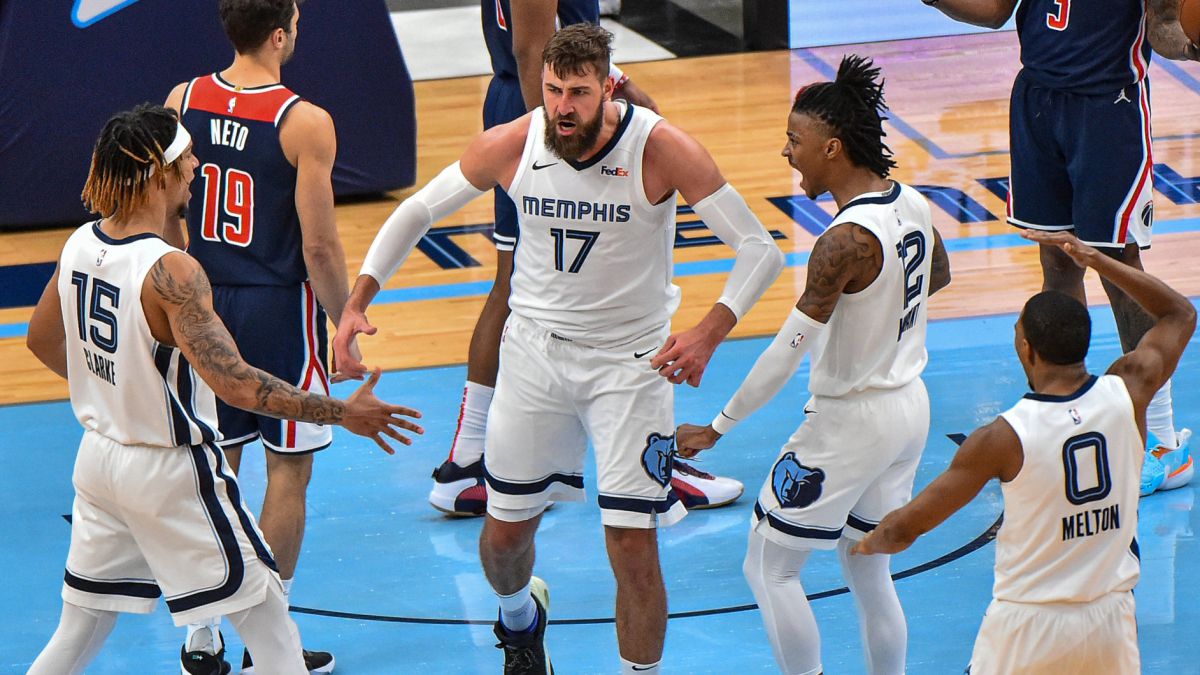 The Grizzlies look strong after the doubts. The cut of the second half of the season begins with a beautiful victory against the Wizards, a team that is uncomfortable because of its crazy offense and that is not easy to contain even if it is one of the weakest in the weakest conference. The heavens open for Taylor Jenkins and some other protagonist of Memphis, last season's revelation team that between the coronavirus and the injury of young Ja Morant has not found regularity. It is what the team wants and it is what the first one who has launched himself to demonstrate it with facts wants: Jonas Valanciunas.
The Lithuanian center, with 29 points and 20 rebounds, also adding 4 blocks and 3 assists, was the best news for the Grizzlies on their return to the court. He ate Lopez and Wagner and showed some of the reasons that made him start in the best league in the world.
The Wizards did not have the best version of their two best players, Bradley Beal and Russell Westbrook this time around. Especially bad was the first after participating in the All-Star last Sunday. On the other side, not only was Jonas Valanciunas, although he was the most important, Ja Morant and outsiders Desmond Bane also contributed well, another of the positive notes of the day in a local key.

Photos from as.com