USA Basketball expands its provisional roster for Tokyo to 57
The US Federation has decided to give another 15 names to join the 42 on the February list. Among them is Zion Williamson.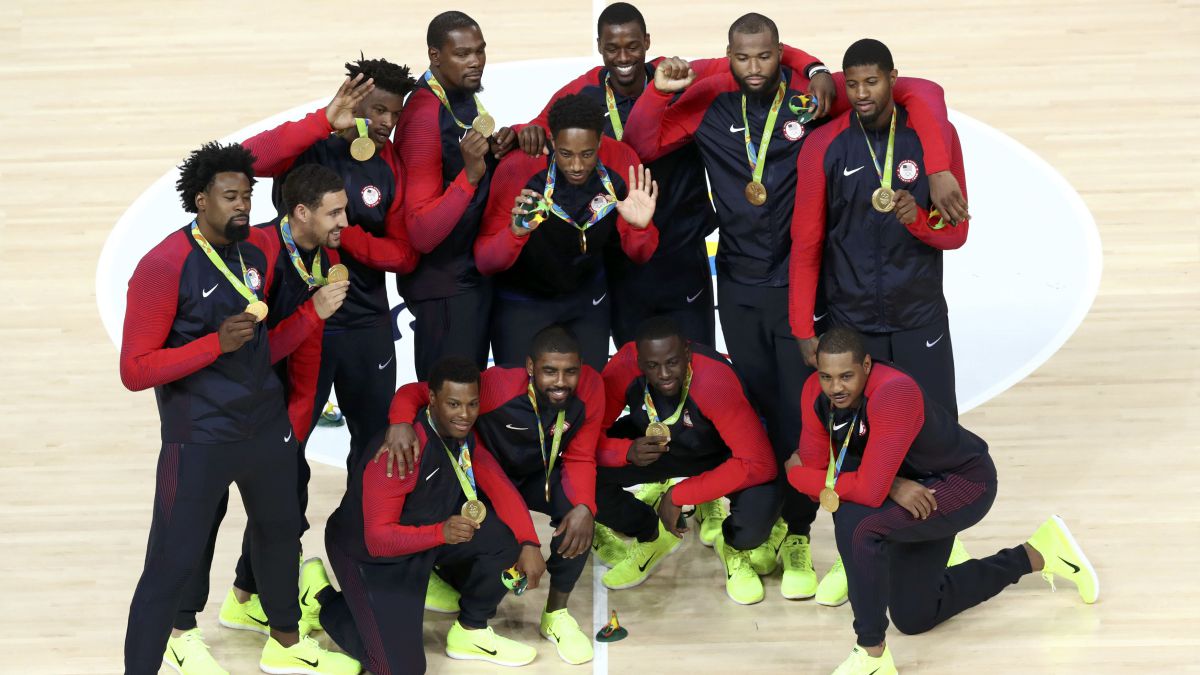 USA Basketball announced this Thursday a long list of 57 players shortlisted to play the Tokyo Games featuring all the great stars of the NBA with triple Olympic medalist LeBron James at the helm.
The large provisional team made by national coach Popovich includes a total of 29 players who have played for the United States in the Olympic or World Games and accumulate 35 international medals.
LeBron James, who has two golds and an Olympic bronze in his record but was not in Rio 2016, is the oldest and may become the second American to play four Olympic Games after Carmelo Anthony. The next most experienced on the list are Kevin Durant and Chris Paul, who have already played two Olympic tournaments.
In addition, they repeat nine of the twelve players who won Olympic gold five years ago in Brazil: Durant himself, Harrison Barnes, Jimmy Butler, DeMar DeRozan, Paul George, Draymond Green, Kyrie Irving, DeAndre Jordan and Kyle Lowry. Only the injured Klay Thompson, Carmelo Anthony and DeMarcus Cousins are missing. The first list made in February already included Bam Adebayo, LaMarcus Aldridge, Harrison Barnes, Bradley Beal, Devin Booker, Malcolm Brogdon, Jaylen Brown, Jimmy Butler, Mike Conley, Stephen Curry, Anthony Davis, DeMar DeRozan, Andre Drummond, Kevin Durant , Paul George, Draymond Green, James Harden, Montrezl Harrell, Joe Harris, Tobias Harris, Gordon Hayward, Dwight Howard, Brandon Ingram, Kyrie Irving, LeBron James, Kyle Kuzma, Kawhi Leonard, Damian Lillard, Brook Lopez, Kevin Love, Kyle Lowry, JaVale McGee, Khris Middleton, Donovan Mitchell, Victor Oladipo. Chris Paul, Mason Plumlee, Jayson Tatum, Myles Turner, Kemba Walker, Russell Westbrook, and Derrick White.
All of them add 15 new players to the shortlist: Jarrett Allen, Eric Gordon, Jerami Grant, Blake Griffin, Jrue Holiday, DeAndre Jordan, Zach LaVine, Julius Randle, Duncan Robinson, Mitchell Robinson, Fred VanVleet, John Wall, Zion Williamson , Christian Wood and Trae Young.
In total, there are players from 24 different NBA franchises and the Brooklyn Nets is the most represented team with six members, followed by the Los Angeles Lakers, Houston Rockets and Cleveland Cavaliers, with four each.
Photos from as.com