United prepare an explosive 11
United's executive vice president said this week that he is involved in giving Solskjaer whatever he asks for in the upcoming summer window.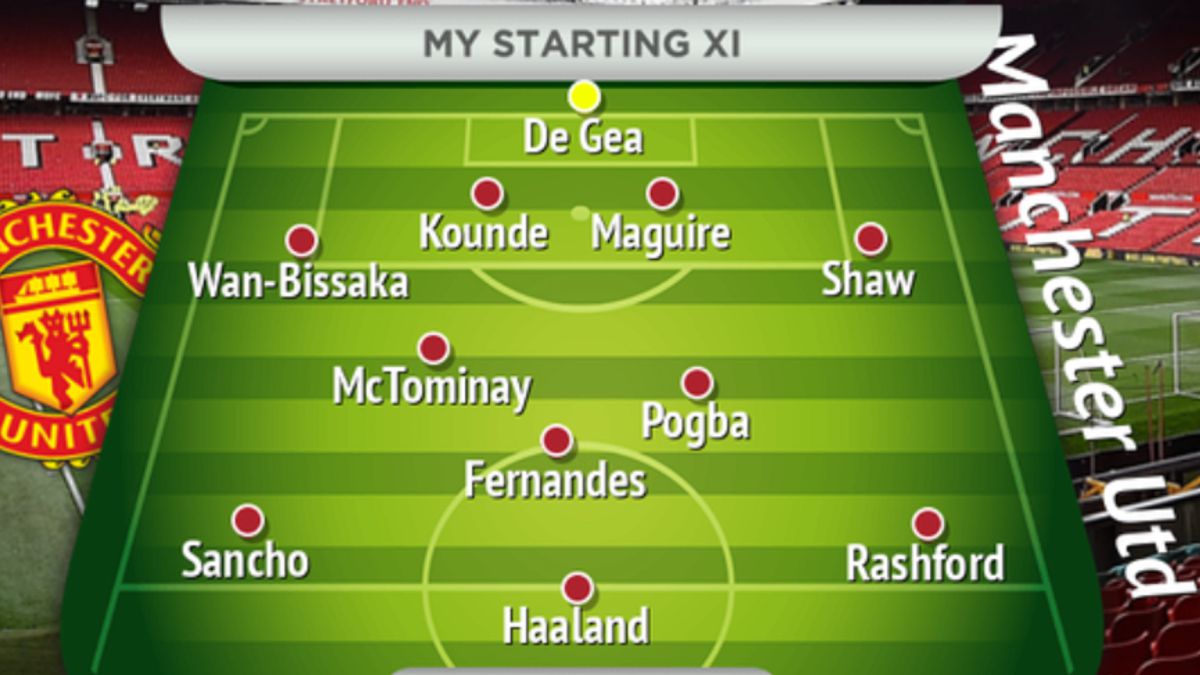 United is already making plans for the future. Twelve points behind City, the general thought is that the fight for the Premier is doomed. But United sees the glass as half full. The Manchester club was looking for stability and is in line to achieve it. The team eliminated Real in the Champions League, Milan is now waiting and wants to settle as an alternative to the Premier's champion.
But already planned, Woodward, the executive vice president, is thinking about how to further strengthen the staff that he intends to put back under Solskjaer. First of all, it seems that Pogba is closer to following than leaving. And that Raiola put the club on the ropes for its demonstrations. But the Frenchman is comfortable, and probably even more so when listening to Woodward's plans.
The manager explained a few days ago his iron will to give the Norwegian coach everything in his power for next season. He was talking about the summer market. "We will continue to support Ole with a planned long-term approach to the market, focused on summer windows," he said. He has a fixed idea in his head, that the United name will once again be feared both in England and in Europe. A great United and that is achieved with a dream starting team.
Along these lines, the Mirror has revealed Solskjaer's dreams, some more possible and others not so much. In any case, the team he has in mind would put him in a position to fight for everything without complexes. According to the Mirror, De Gea would remain in goal, the club believes that having Henderson stalking him will drastically reduce any relaxation in the form of error that he may have. The Norwegian coach does not prioritize looking for a replacement in the goal, although he urges to be attentive to the market in case a top goalkeeper could be shot.
In defense comes the first blow and would point to the League. Wan-Bissaka and Shaw would remain on the wings and, together with Maguire, the investment for that line would be for Koundé. The feeling of Sevilla is one of the priorities. It would be the ideal complement for Maguire, he explains. The defender of Lopetegui's team would be ahead of other options such as Varane or Tyrone Mings. Koundé is five years younger than Varane and that is a compelling reason, he explains, for him to be ahead of the Frenchman from Madrid on that list of priorities. An investment of more than 65 million euros is estimated there.
With a 4-2-3-1, Solskjaer is committed to maintaining the triangle formed by McTominay, Pogba and Bruno Fernandes as a backbone. In addition, Rashford, in constant progression, would occupy the left vertex of a pentagon that must be closed with one of the star signings. United have been behind Jadon Sancho for two years and this time he believes that he will not escape. The Mirror explains that the Manchester club came to offer more than 100 million for him and Dortmund refused last summer. Now, it is indicated that he will be signed for at least 20 million less. Possible, it is the label with which United's options are valued for English.
In the fight for Haaland.
The last dream is Haaland. The dream of many. It is the most difficult, it is argued with logic, but they do not see it as impossible because of Solskjaer's claim. United's best striker at the moment is Cavani, who is not assured of his continuity. He signed a fixed year. With Martial it is not counted and any movement would be well used if the Norwegian could be convinced to play under the orders of his compatriot. The Mirror makes adjustments and estimates based on what comes from United. In total, the investment in signings, for this dream team, would be about 248 million to soften with some sale and players who end their contract. Dreaming is free.
Photos from as.com