Manchester United added the fourth draw of their last five Premier League games, which continues to move away from the leadership that Manchester City holds increasingly stronger.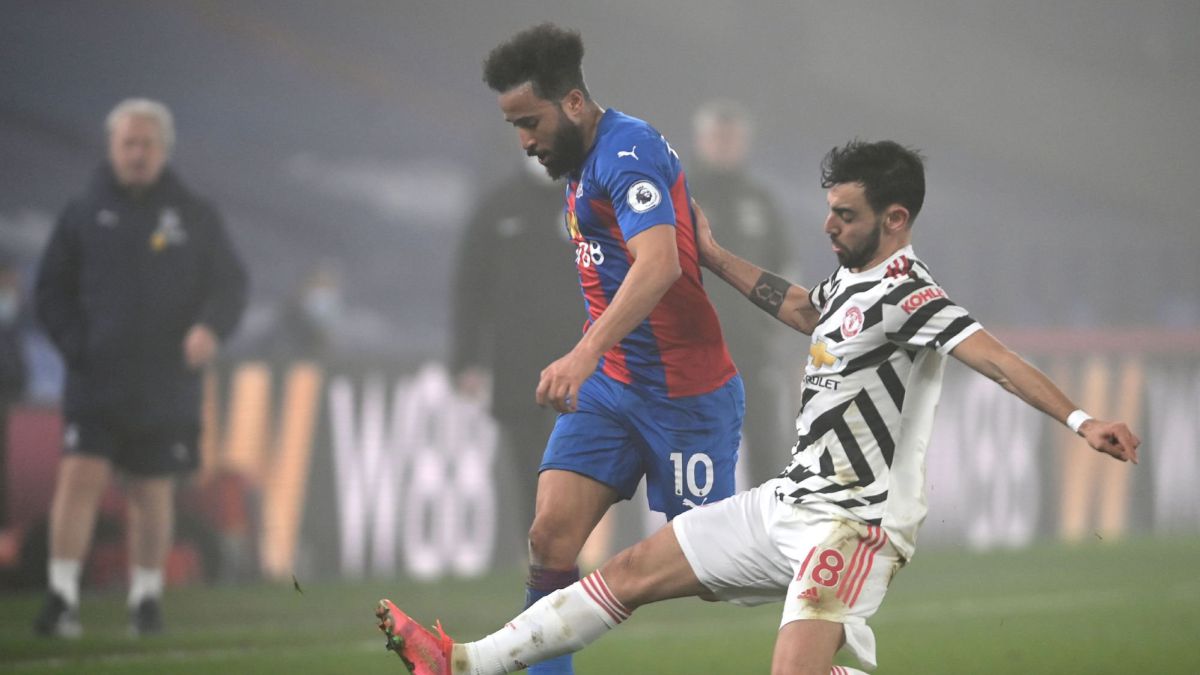 Manchester United continue to extend their away streak: 21 matches without losing playing away from Old Trafford in the Premier League. The dynamics are very positive, despite the absence of goals. In three of their last four outings they have not been able to score and it has all been draws. They are solid, but they do not bring down the opponent. The 0-0 against Crystal Palace, the last on this list, allows Solskjaer's men to continue to confirm themselves as second place in the Premier League, but at the same time leaves Manchester City with more advantage in the leadership. Pep Guardiola's men are farther and farther away, 14 points ... and there is less and less league left.
The 21 games that the Red Devils lead without losing away began last season, in February 2020, and since then they have been unbeatable. In Selhurst Park they also did not receive a goal in the absence of De Gea, who did not play for personal reasons. Neither did Martial. In attack, the Rashfords, Cavani, Bruno and company did not have their most inspired night. And in the shots they made, Guaita responded wonderfully, as in one in the first half that avoided a goal from the squad.
At the other goal, Henderson kept calling for the starter and saved the loss in the 89th minute when he pulled a heads-up against Van Aanholt. In this way, Manchester United equals Liverpool's streak of 21 wins without losing away in the Premier League (between 2019 and 2020), although it is still far from Arsenal's best mark (27 games between 2003 and 2004).

Photos from as.com