Chelsea have a different air since the German coach arrived. New victory with a great performance from the resurrected Havertz, an own goal from Godfrey and a penalty from Jorginho.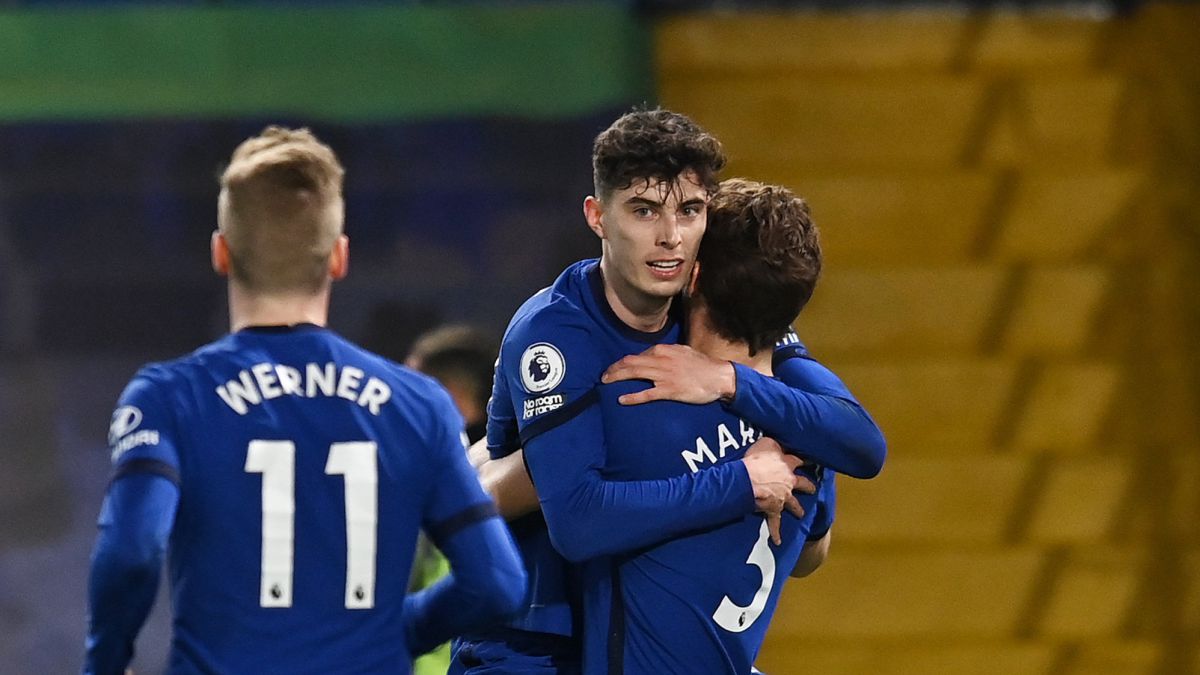 He had stopped waiting for him, but Kai Havertz, the most expensive signing of last summer, has chosen the best moment to return. In one of the most important matches of recent dates, when Chelsea was playing face to face for fourth place that gives access to the Champions League with an Everton that is a great team, the German gave his best to help his team Take three fundamental points. Credit also, of course, to Tuchel, who has managed to manage and restore him to ownership when he has seen him at the proper cooking point. The coach of the London team is the first coach of the Premier to leave a clean sheet in his first five home games making his debut. Almost nothing. At this level, Atlético de Madrid will suffer a lot to win the ticket for the quarterfinals.
And that Havertz, to score, what is said to score, did not score, mainly because the goal was snatched from him by the referee, but he did participate in all the dangerous plays of his team. His tremendous merit, especially if we consider that, under the tutelage of his compatriot, he had only started in the opening draw against West Ham almost a month and a half ago. Since then, his team has not lost a single game, and he had only added 13 minutes of play before the 90 today. However, his shot that bounced off Godfrey resulted in the first of the match, increasing the black legend of Everton, which is the Premier team that has scored the most times in their own goal.
With his teammates tucking him in, Havertz also caused Pickford's penalty on him, but Jorginho, who is a relentless shooter from eleven meters, took it upon himself to convert the penalty mark. The result leaves Chelsea four points ahead of Everton but with one more game, while Leicester, 3, and Manchester United, 4, already loom on the horizon of the Londoners.

Photos from as.com