Trippier and Carrasco, the ideal plan
Simeone waits for his two lanes for the derby, the first after his suspension and the second, convalescing from a blow. His presence justifies the 3-5-2 and improves Llorente and Lemar.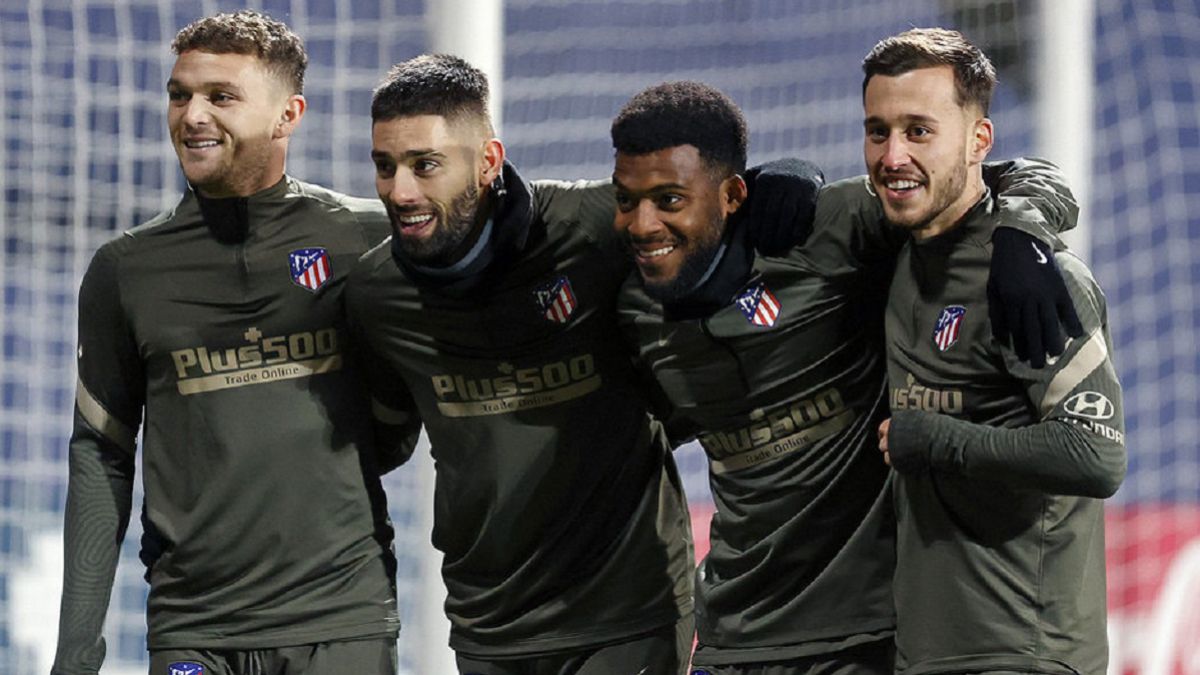 Simeone's ideal plan, the one with which Atlético fired, spun one triumph after another and stood out at the top, uses two lanes, but not just any. El Cholo changed the system to, among other things, take advantage of the virtues and cover the defects of Trippier and Carrasco on the bands. And lately he hasn't been able to count on either one, but he's confident that both are ready for Sunday's derby. This Wednesday, in the first training session to prepare him after the day off, the coach will begin to sketch his eleven.
Carrasco is recovering from a severe blow he suffered in Granada and from which he is finding it difficult to get well more than expected. He has four sessions ahead of him to rejoin and confirm that he can be in tune to receive Madrid.
Trippier, twelve games out
In the case of Trippier inactivity may weigh more, but it clearly points to eleven, because Simeone has missed him a lot (and some colleagues even more). The Englishman comes from serving the ten-week sanction imposed by the English Federation for a gambling case and which he only got rid of for Atlético-Sevilla (January 12) because he got the precautionary statement. Until this Sunday, by the way, that game was the last in which Oblak had been able to keep a clean sheet. In total, he has missed twelve games.
In recent days the right-back has been performing individualized tasks due to some discomfort, but today he is expected with the group. Yesterday, although the team rested, he did go to Cerro del Espino to work on its set-up.
Llorente and Lemar, away from the bands
The presence of Carrasco and Trippier, in addition to their own performance, is positive because it improves their teammates. For example, Llorente, who forgets that role on the wing and, moreover, knows how to exploit the passes into the English space. Something similar happens to Lemar, who moves away from the band if Carrasco is there, and he performs better in the center. The Frenchman, by the way, is also recovering from a blow he took in La Cerámica. And both lanes are dangerous from set pieces. Simeone turns eleven, but two good news comes to him.

Photos from as.com