This Sporting aspires to everything
Two goals from Djurdjevic cause the leader Mallorca's first defeat away from home and sign the most brilliant victory for David Gallego's team.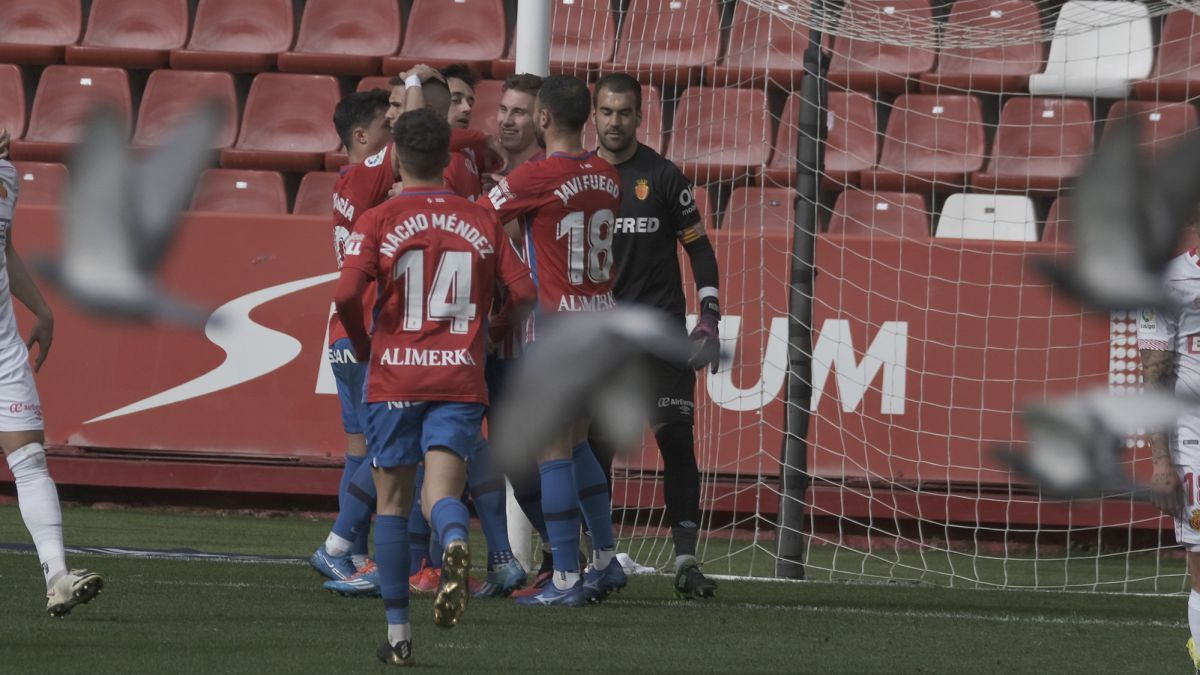 Two goals from Uros Djurdjevic, the top scorer in the Smartbank League, have helped Sporting to achieve their most brilliant triumph of the season. David Gallego's team, which showed courage and ambition with the most offensive starting eleven of the season, even presented its candidacy for direct promotion with a comfortable victory over the leader Mallorca, until now intractable away from his field where he had never lost.
Mallorca had more the ball, dominated the game, registered more approaches to the rival area than Sporting, but Diego Mariño experienced one of the calmest games this season. Luis García Plaza's team found the rojiblanca defensive solidity, which revolves around Babin, Marc Valiente and Javi Fuego, and only disturbed the Galician goalkeeper with shots from outside the area, most of them without aim, as well as with lateral centers well defended always by the locals.
Sporting, meanwhile, based the victory on a magnificent first half. With less possession, he was vertical and had in Campuzano the attacking complement that took the danger to Manolo Reina's area. The best chance of the match, in one play, was precisely derived from an action by the Catalan striker who was inaugurated. His inside pass was wasted by Nacho Méndez when he was alone before the vermilion goalkeeper (20 ').
The first goal of the match came from a penalty. The VAR forced to review a stomp by Antonio Sánchez on Javi Fuego at the exit of a corner. The first match of the day between the least beaten goalkeeper in the competition and the top scorer was resolved in favor of the now Montenegrin player, after his change of nationality; Djuka placed the ball on the opposite side to which Reina was thrown.
Already in the second half, with Sporting betting on the counterattack and Mallorca incomplete in attack, the goal that closed the game came as a gift from the vermilion defense. The visiting centrals are not understood and a header back leaves only Djurdjevic who resolves with a Vaseline against which Reina can do nothing. Djuka remains in a state of grace (19 goals) and Sporting, with his goals, presents its candidacy for direct promotion.
Photos from as.com