They request the VAR images that validated Sadiq's 0-1
Girona sent a letter to Competition because the lines that served to not signal offside in Almería's goal were not seen on television.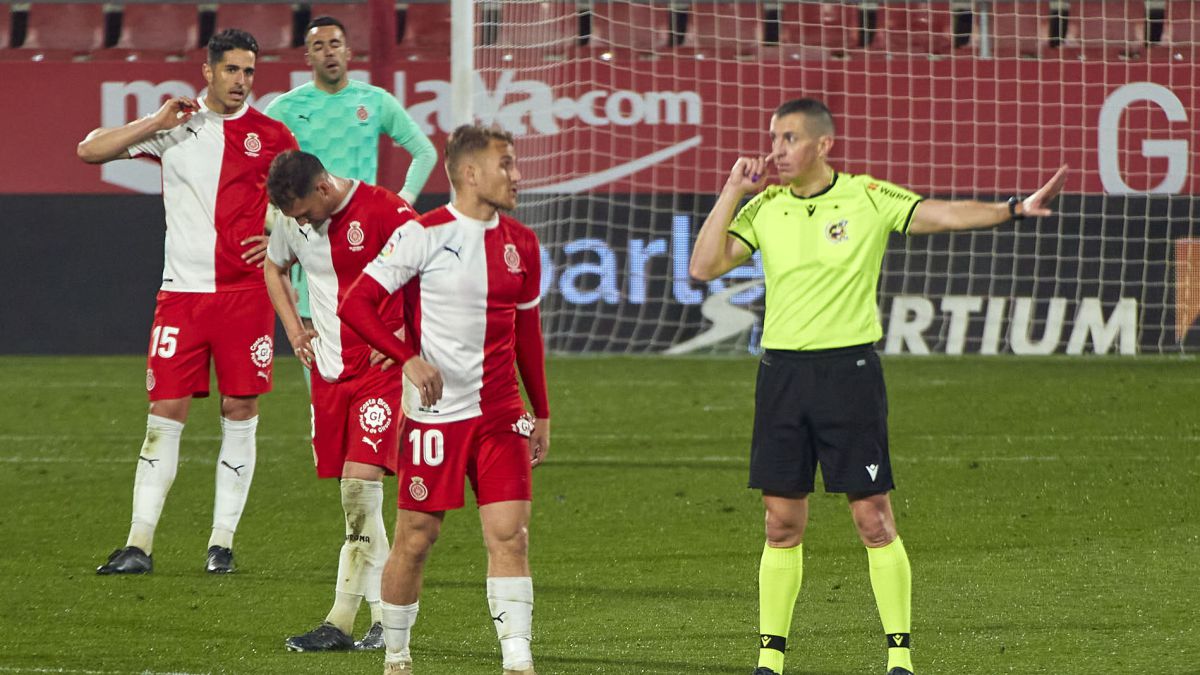 There is no formal complaint, at the moment, but in Girona they do consider that the arbitration action against Almería leaves doubts. For this reason, this Wednesday, the rojiblanca entity has sent a letter to the Competition so that the wish to receive the images obtained from the VAR be transferred to the Technical Committee of Referees in order to validate Sadiq's as much in the duel against Almería ( 0-1). The Galician Pérez Pallas was the designated referee in the VAR and it was a key action because that goal cost them a point last Sunday.The truth is that in Girona they are upset with the some refereeing performances this season and it has not helped anything that, after Sadiq's goal, no image was seen on television with the offside lines drawn. Santi Bueno, in principle, enabled the Almería forward, but there are doubts in the Girona club. The board is quick to slip that in no case has a complaint been made, but they do urge the Referees Technical Committee to provide them with the images with the offside lines.
In Girona there is some discomfort due to the fact that no repetition or image was seen with the VAR lines drawn. Something that did happen in the first half when a goal was disallowed, precisely for offside, to Stuani. Pérez Pallas, from the VAR, spent more than five minutes reviewing Sadiq's goal and finally the main referee (Iglesias Villanueva) was not corrected and the 0-1 went up to the scoreboard. To make the decision and give the goal, there must be an image that confirms it and this is what Girona is requesting. From the club they do not know if they will get an answer, but they would see it as unheard of that this was left in oblivion. The intention is to leave any possible controversy behind.
Photos from as.com