There is a secret plan for Jovic
According to Bild, in Frankfurt they are not at all happy with the physical moment the Serbian went through when he returned to the German team.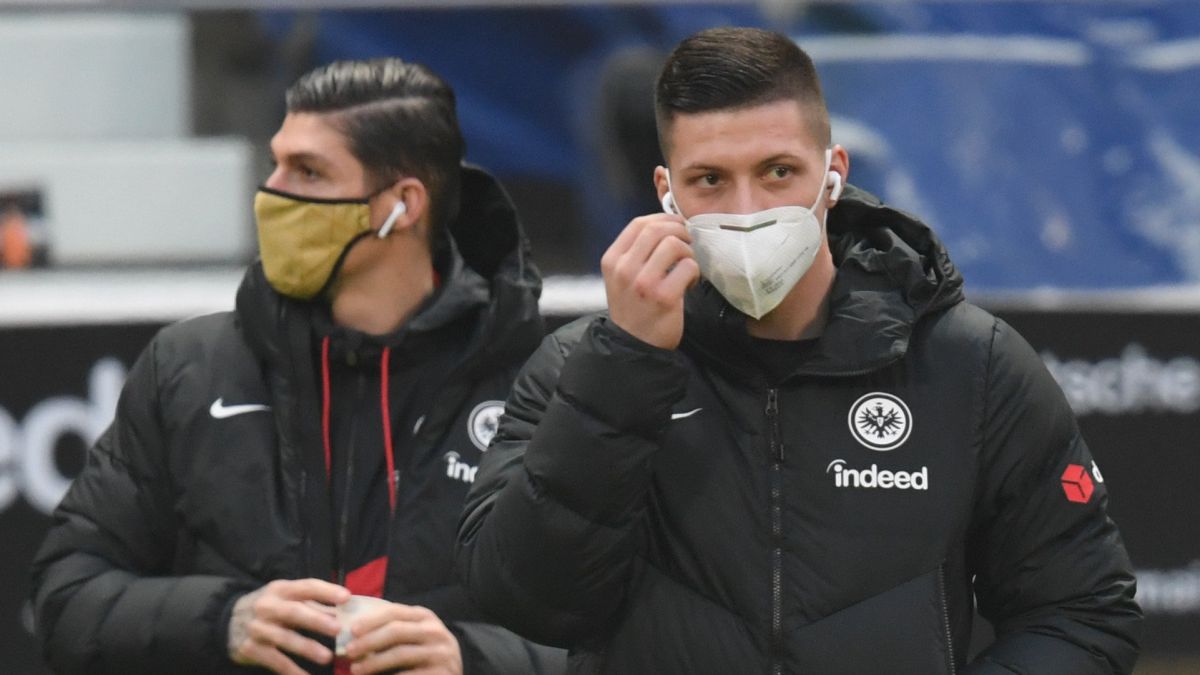 Eintracht Frankfurt was more than aware that they had to be patient with Luka Jovic. The loan from Real Madrid fell to his feet after his return to the Hessian team and scored three goals in his first three appearances with the eagles, yes, two months later he still does not win the title in the team led by Adi Hütter. As the German newspaper Bild reveals in its online version, Jovic's replacement is not a coincidence, but was part of the meticulous plan that Eintracht had drawn up to recover the best version of Serbian.
Always according to Bild, in Frankfurt they were not at all happy with the physical moment that Jovic went through when he returned to the Deutsche Bank Arena. He had barely counted for Zidane at Real Madrid, he was lacking continuity on the pitch and dragged muscle discomfort, so the sports management of Frankfurt decided to draw up a long-term plan that, at all times, was agreed with the player. This plan envisaged that Jovic would focus on recovering from his discomfort and would not return to the ownership of Eintracht before mid-March.
Hence the recent statements by Hütter, in which he assured that the forward "will once again be an important player for us." Jovic himself is aware of the opportunity his former club offers him when it comes to feeling important again and works hard to leave behind the bad physical moment that he is going through all at once. It translates into the rare occasions that Jovic himself generates when he enters the matches, but, as his three goals put to the test in January, his killer gene is still there. And in Frankfurt they have the patience to make the most of it again.
It remains to be seen, too, if Jovic is able to discuss the position of one of the forwards of the moment in Europe. This is the former Sevilla player André Silva, a benchmark in the Eintracht attack who has scored a total of 19 goals in 21 Bundesliga games. "As we are playing right now, the joy of one is the pain of the other," Hütter said of the situation in attack. "I see in each one's eyes how they feel. But I am the one responsible for the team to keep scoring and winning. For this reason, I can perfectly assume that Luka is not entirely happy because he would have liked to have had more minutes on the pitch, "he stressed. The results give him reason. Eintracht is third and does not want to miss the Champions League train.
Photos from as.com