There is no one who can with Pejiño
He returned in February after three months out and accumulated three goals in the last four games. It was one of Pablo Machín's bets in Seville.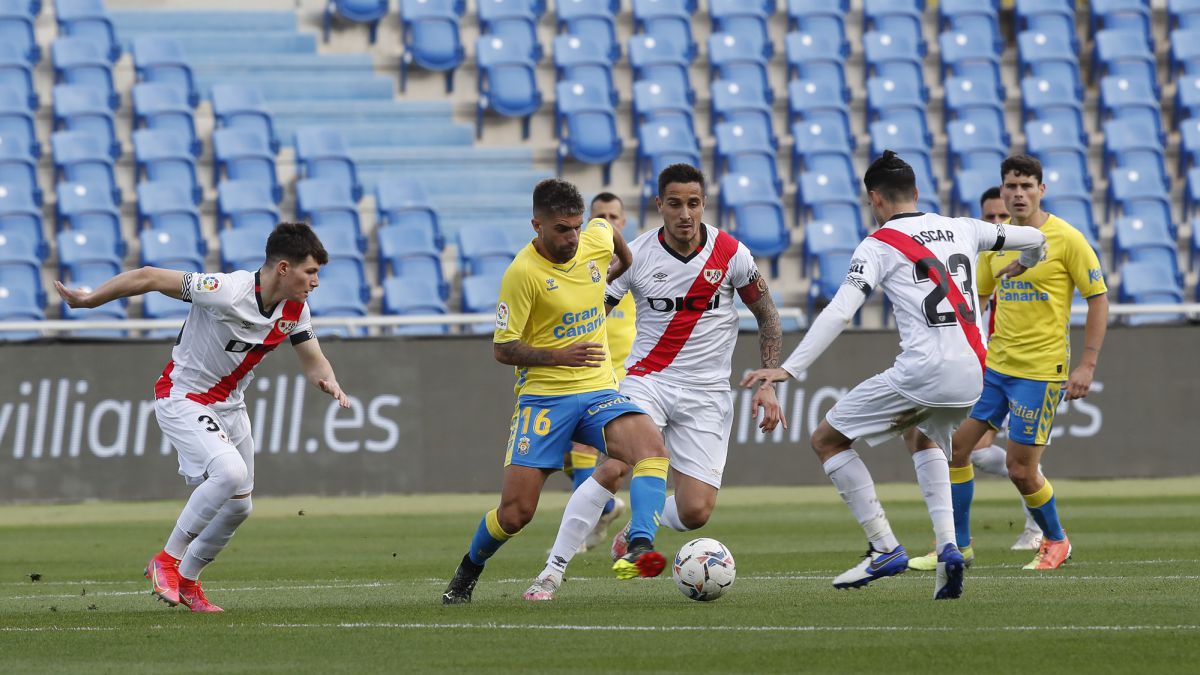 He arrived as a complete stranger and very soon became an essential footballer in Pepe Mel's plans. This is how Pejiño began his stage in the Unión Deportiva Las Palmas, which he arrived last summer from Sevilla after signing a bond for two seasons plus an optional one. It also landed at zero cost, without compensation to the Seville club or anything similar, so the operation seemed round once the risks had been minimized.After an exquisite start to the season, quickly becoming one of the revelations of Las Palmas, his brilliant career in Spanish professional football suffered a severe puncture after the painful defeat of his team in Cartagena on October 24 (3-0). Suddenly, a succession of physical problems brought to a halt a trajectory that announced a higher category. Among the severe ankle discomfort and bone edema resulting from a muscle tear, there was no short-term tomorrow. In fact, it took more than three months to see the light again.
Little by little the young Cadiz winger was catching his breath, 25 candles that he will blow on July 29, and he returned to activity just over a month ago, on February 7, in the defeat against Sabadell (0-1). As if time had not passed, making good the stubbornness of Pepe Mel in terms of his need to have Pejiño himself, he became essential again. He was a substitute again a week later in Almería (3-1), and since then he has started against Cartagena (2-0), Castellón (4-0), Rayo Vallecano (1-1) and Fuenlabrada (1-2 ). Nor that fate had something good in store for him after so many weeks of physical therapy and solo training, from that match in Gran Canaria against Cartagena, when he made it 2-0, until last Saturday in Fuenlabrada, decisive his double for 1 -2, chain three goals in four games, absolute star of the last day. Statistics.
At the moment, Pejiño himself offers a statistic of 14 games played, ten of them as a starter, for a total of 858 minutes, four goals and two assists.
The feeling of constant danger when facing, his facility for the stream and excellent ball hitting, precious 1-1 in Fuenlabrada, add even more arguments to the powerful attack front of Las Palmas: Jesé, Mujica, Araujo, Rober, Kirian, Clemente, Benito…
Although he did not play any league game with the Sevilla first team, Pejiño also had the endorsement of being a bet from Pablo Machín during the brief period of the Soriano coach in the entity of the Seville neighborhood of Nervión. Thus, the Spaniard came to count participations in three games in the previous phase of the Europa League, although his dream, now pursued on the other hand, of establishing himself in the Sevilla first team was cut short. He took a plane to fight for it in Gran Canaria. At the moment, there is no one who can beat him.

Photos from as.com