There is Klopp-Salah case
The Egyptian was substituted in 61 'against Chelsea and his anger was remarkable. His agent, with a mysterious tweet, has opened the debate about his future.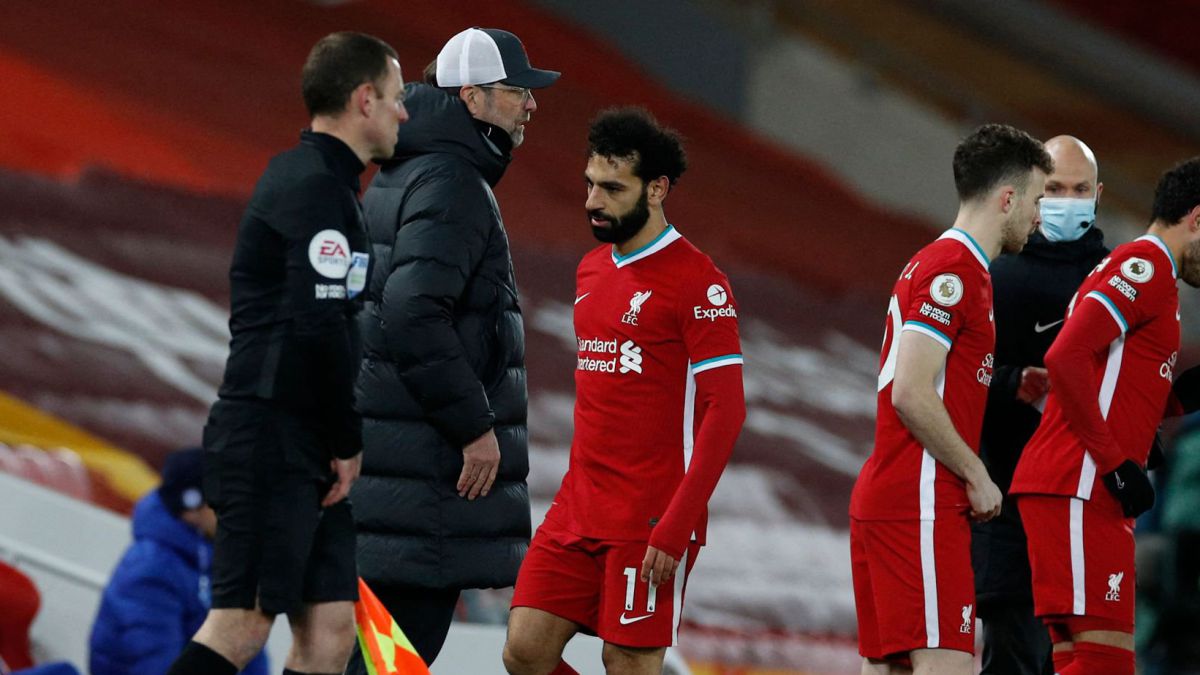 Gray night for Jürgen Klopp this Thursday. Liverpool fell to Chelsea (both are immersed in the fight for the Premier League) and the fifth consecutive defeat at Anfield has to add a clash with Mohamed Salah. The Egyptian striker was substituted in minute 61 and showed his anger by leaving the pitch, something that is not usual for him. He walked past his coach with a furious face, sat on the stands while making disgruntled gestures.
You weren't the only one who was bothered by Salah's change. "I am surprised that Mo Salah comes out, I really am. He himself does not look very happy. Liverpool need a goal and are the top scorer in the Premier League," said Carragher, legend of the reds, while the broadcast of the meeting from Sky Sport.
Future in the air
There was not the thing. His representative soon put a mysterious message on Twitter that fueled rumors about his future. Just minutes after his player left the match, he wrote the tweet with a point. He only needed to put a point for the message to go viral and the networks exploded talking about the difficult situation that the footballer lives with Klopp.
We must not forget that Salah is a player that the big clubs in Europe like. Real Madrid, Barcelona or Bayern (Rummenigge compared him to Messi) are the first in the list of candidates if one day he decides to take a new step in his career. Salah has a contract in force with Liverpool until 2023. In one of his last interviews, he acknowledged that he does not rule out playing for the two big LaLiga clubs. "Real Madrid or Barça? Who knows," he assured AS.
At 28 years, Salah could rethink taking a leap in his career now that things are not as he would like at Liverpool under Klopp. His downturn in the team comes from far, since he has not found his best version since the end of 2020. Something was clear last night, which is despite the coach's praise, the situation is complicated and there are months ahead of intrigue with the Egyptian.

Photos from as.com