The W12 still doesn't look like Mercedes
The reliability problems with the gearbox and a slight incident in Hamilton surprise in the first days of the preseason.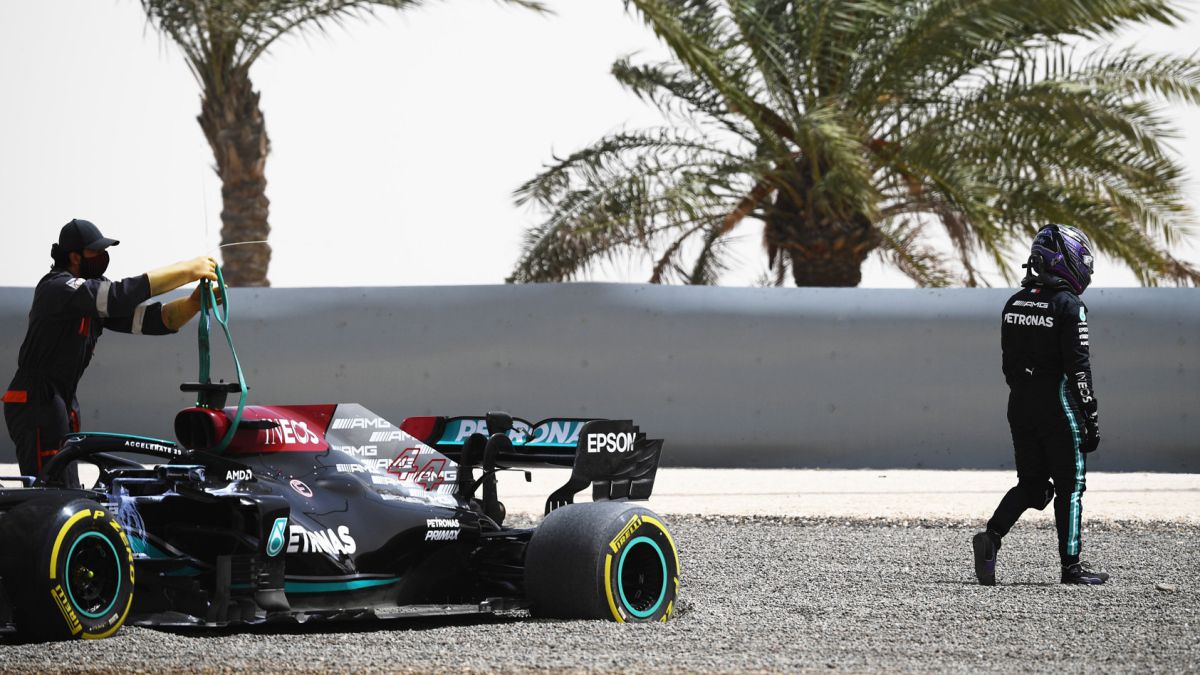 Mercedes started the tests with the left foot, although he corrected this Saturday at the last minute with Bottas's fastest lap. However, the German car has not shown anywhere near the dominance to which it has become used in recent seasons. Its test program may be more discreet, but the reliability problems are unquestionable: the new gearbox was defective in its first kilometers and its work on the rear axle (new suspension and new aerodynamics) may not be yielding all the expected benefits. .
Toto Wolff, team leader, defined it as "stones in the road". Lewis Hamilton, who starred in a red flag when he left the track and was trapped in the pozzolana, plays down the significance of what happened. "There are two days of testing, we are focused on doing our job. On understanding the car, there is no reason to be concerned yet. Each one focuses on their programs, and that is what we are also doing," he said.
"The rear end does not look fantastic with these new rules, but we are looking for our working window. It is not like other tests we have had in the past, but we try to be efficient. We have completed fewer kilometers than others, like Red Bull, but we stick to the program with the track time that we have left, "sums up the seven-time champion.
About the incident: "I did a 180 (degrees), so the track was very different, at some points you could push on Friday and you couldn't on Saturday, and it's annoying, as I saw myself at Turn 13." More pilots had scares, although none of the caliber of the British. There have been no accidents so far. Asphalt loopholes, unlike in Montmeló, help.
Photos from as.com