The Suns revolutionize the West
The Arizona team beat the Warriors without Curry and is already second in the West. Spurs fall in OKC. Bucks, Knicks, Denver and Celtics wins.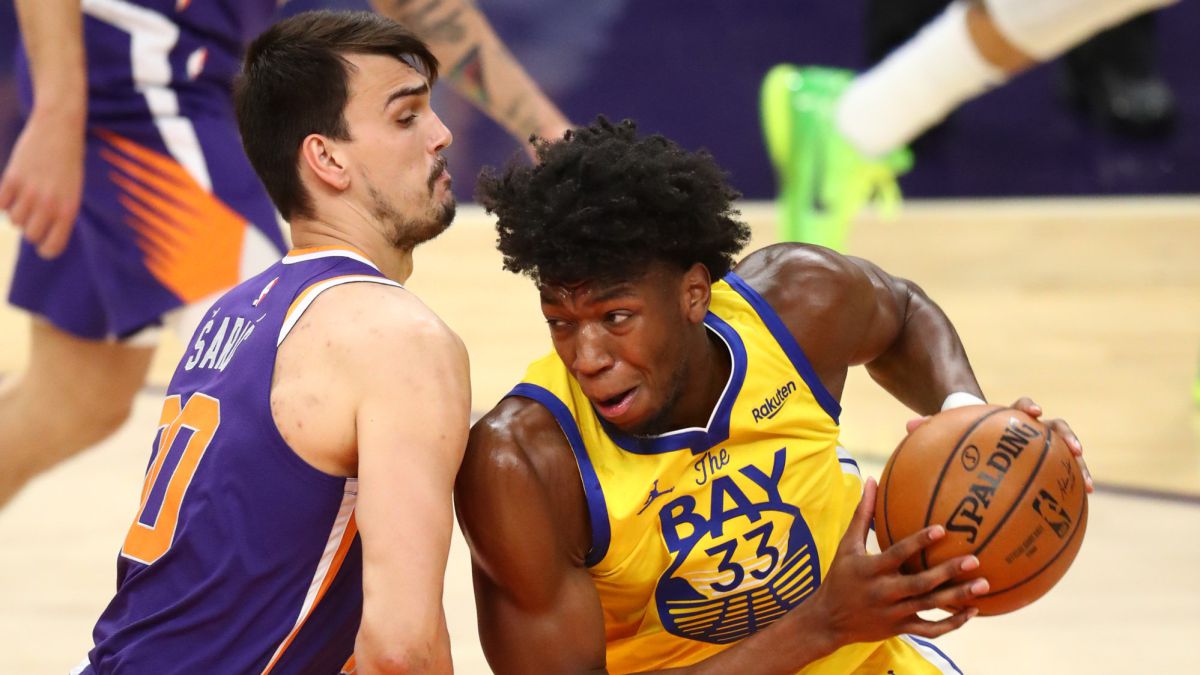 BOSTON CELTICS 132 - 125 TORONTO RAPTORSWASHINGTON WIZARDS 119 - 117 LOS ANGELES CLIPPERS
The Wizards couple surprised again, this time the Clippers, and continue with their spectacular climb. Kawhi, missing in the last quarter. Check the chronicle here.
NEW YORK KNICKS 114 - 104 DETROIT PISTONSINDIANA PACERS 103 - 113 DENVER NUGGETSMEMPHIS GRIZZLIES 111 - 112 MILWAUKEE BUCKSNEW ORLEANS PELICANS 93 - 103 MIAMI HEAT
The Pelicans fall. They booked Zion Williamson at the All-Star gates and Hayes overtakes Hernangómez. Jimmy Butler was on the Heat. Check the chronicle here.
SAN ANTONIO SPURS 102 - 107 OKLAHOMA CITY THUNDERPHOENIX SUNS 120 - 98 GOLDEN STATE WARRIORS
Cameron Payne achieved a double-double of 17 points and 10 assists and became the winning factor of surprise for the Suns, who beat the decimated Golden Warriors State. Along with Payne, six other Suns players had double-digit numbers and helped the Phoenix team go 24-11, leaders in the Pacific Division, and second in the Western Conference after claiming their fourth consecutive victory. Devin Booker, who will be in the All Star Game, had 16 points, while Jae Crowder scored 14, with 4 of 7 triples. Deandre Ayton, meanwhile, added a double-double of 11 points, 10 rebounds and a block that made him the best in the inside game. The Suns enter the All-Star break as one of the fittest teams in the league after winning 16 of 19 games since Jan. 28. The Warriors entered the game with the losses of Stephen Curry (rest), Draymond Green (ankle) and Kelly Oubre Jr. (wrist). Jordan Poole led all Warriors scorers with 26 points after making 10 of 16 shots from the field, including 5 of 10 on triples. However, he did not receive much help from the rest of the teammates, since the Warriors, as a team, registered 44% in the field shots and, within the paint, the group was surpassed with 52 rebounds by the Suns by just 39 of the Golden State team (19-18), which lost the third consecutive game and ranks ninth in the Western Conference.PORTLAND TRAIL BLAZERS 123 - 119 SACRAMENTO KINGS
Damian Lillard sets another display (44 points) to beat the Kings, who are left shivering. Spectacular Kanter (22 + 21) and insufficient game by Fox (32 + 8 + 12). Check the chronicle here.
Photos from as.com