The spectacular performance data of Mathieu Van der Poel at the Strade Bianche
The Alpecin-Fenix team shared the Dutchman's performance data in the two attacks that allowed him to prevail on the Strade Bianche against Alaphilippe and Bernal.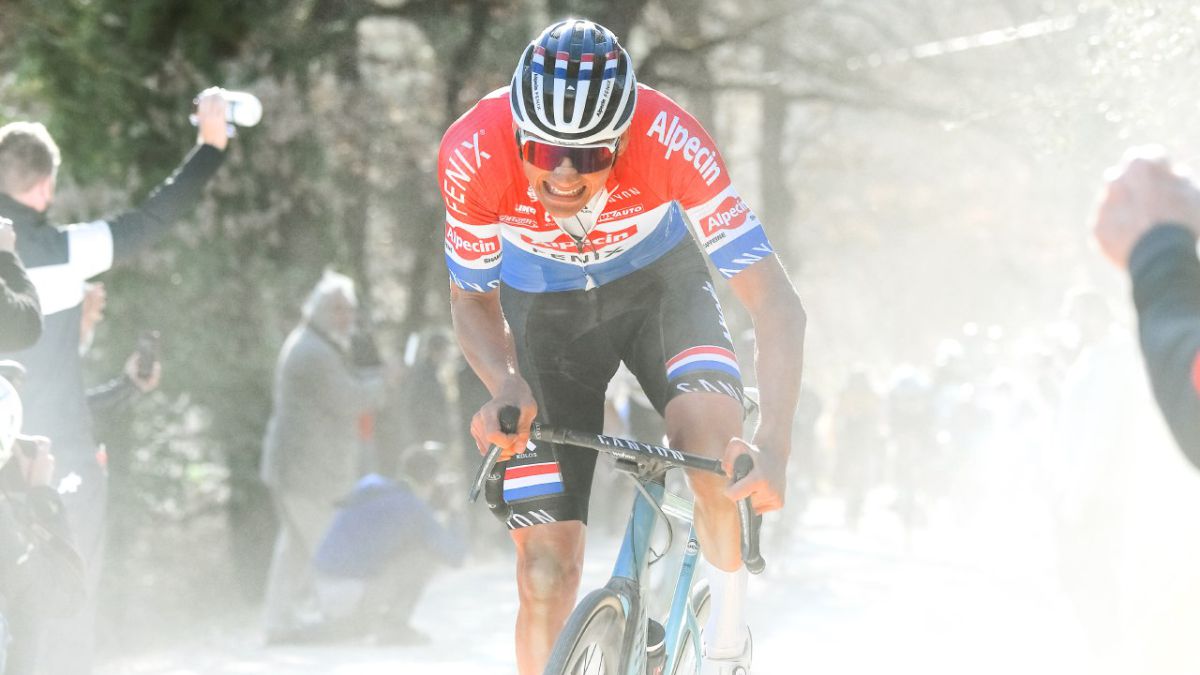 Mathieu Van der Poel starred in a real exhibition during the Strade Bianche, where he achieved an undeniable triumph after beating Julian Alaphilippe and Egan Bernal on the Santa Caterina ramp before making the great selection for the victory in the sterrato section of Le Tolfe a real show of power.
A power that the Alpecin-Fenix team wanted to share this Monday with very curious data about Van der Poel's performance at Strade Bianche. The Belgian completed the 186 kilometers of course in 4.45: 55 with an average power of 389 watts at an average of 39.2 km / h.
An average that increases if we talk about the last 60 kilometers in which the race was decided and that Van der Poel completed in 1:30:00 and an average power of 439 watts.
However, Van der Poel's data at the two key moments of the test are striking. During the tough climb up the sterrato section of Le Tolfe the Dutchman rolled for 60 seconds at an average of 738 watts.
Figures that increased even more if possible with his final attack on the demanding climb to Santa Caterina, where for 20 seconds Van der Poel pedaled with an average power of 1,004 watts and a maximum of 186 beats. Figures of a champion than in Strade Bianche made it clear that he is one of the cyclists to fear in the peloton in the classics and in the mass arrivals.Peaks of up to ... 1,372 watts!
After the publication by his team, Van der Poel himself wanted to share his performance data on his Strava account, corroborating the incredible figures achieved by the Dutchman during his efforts.
One of the figures that most attracts attention is the peak of power reached by Van der Poel, since the Dutchman managed to move 1,372 watts in some phases of the Strade Bianche, especially in the final section with the climb to Santa Caterina.
Van der Poel's effort has also been reflected in the numerous KOMs he has achieved in segments that the Strade Bianche route passes through. The Dutchman completed the last 25 kilometers in 39:20 and achieved the best time at Le Tolfe (he completed the tough sterrato ramp in 1:06) and on the climb to Santa Caterina to the finish in Piazza del Campo, which he completed in 1 : 22 to achieve another prestigious victory at Strade Bianche.
Photos from as.com