The 'giant' Shawn Bradley, paralyzed after being run over
One of the tallest players in NBA history and one of Space Jam's secondary players. After being run over, he suffers a serious spinal injury.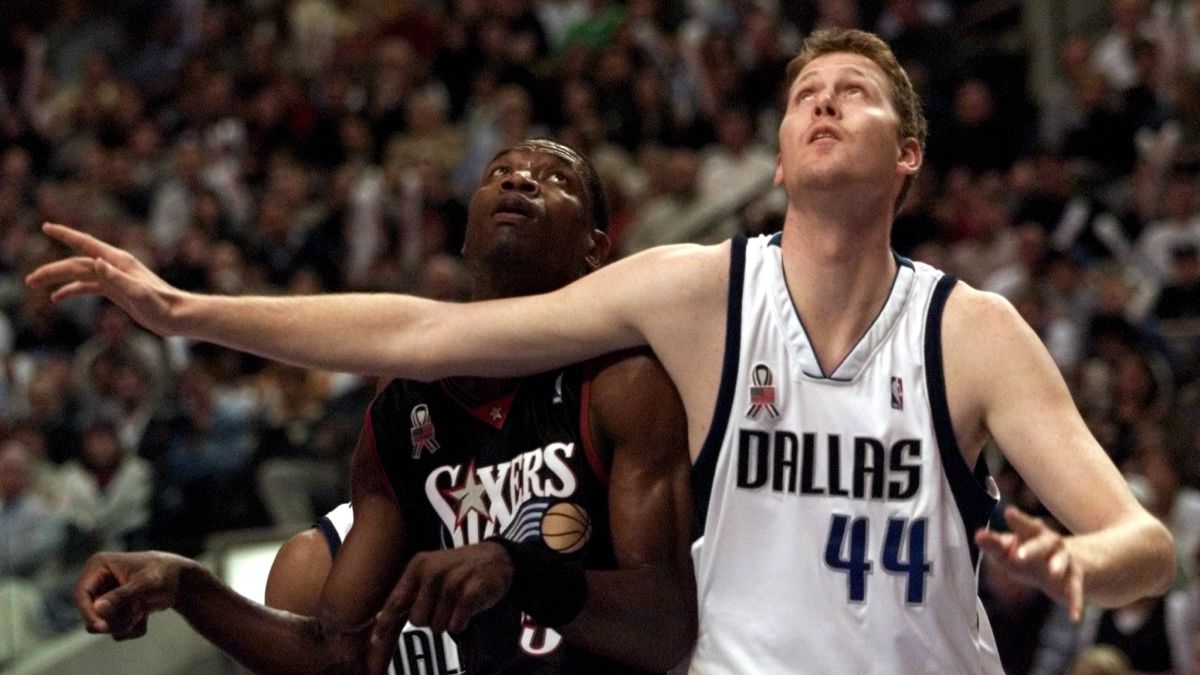 Terrible news for one of the legendary giants of the NBA. Shawn Bradley, as the Mavericks have announced, suffered a traffic accident on January 20, when he was riding a bicycle and was hit from behind by a car just one block from his residence in St. George (Utah). As a consequence, she suffers a spinal cord injury that has caused her to become paralyzed. After being operated on, he has been admitted and in rehabilitation for eight weeks.
"He's in good spirits," says the statement from some Mavs who assure the player wants to thank the displays of affection and leave room for the words of the franchise owner, Mark Cuban: "We are saddened by the news of Shawn's accident. he has taught his determination and fighting spirit. We wish him the best in his recovery. He will always be a part of the Mavs family. "
Bradley (48 years old) is remembered for his 2.29 height. He played in Dallas in the final stretch of his career, between 1997 and 2005. There he had good times (he debuted with the Mavs averaging 14.6 points, 8.7 rebounds and 2.7 blocks) revitalized his career after passing ingloriously for the Nets and Sixers, the team that drafted him to No. 2 in 1993, where he was picked only behind the great Chris Webber. One of the tallest players to have passed through the NBA, his 229 centimeters equals Manute Bol, Yao Ming and Slavko Branes and leaves him behind only Gheorghe Muresan. Interestingly, the Romanian was number 30 in the same draft, the one in 1993. A course in injuries and personal problems dull such tremendous talents as Webber himself, Penny Hardaway, Vin Baker, Isaiah Rider, Allan Houston, Jamal Mashburn ...
The inconsistency marked the NBA career of a player who averaged 8.1 points, 6.3 rebounds and 2.5 blocks. And that between 1993 and 1997 it did not drop below 3 plugs on average per night. But he did not show all the capacity that he pointed out as a promise. Raised in Utah and a member of the Mormons, he swept through his high school years, in which he lost only 4 of 72 games and as a senior he averaged 25 points, 17 rebounds and 9 blocks, with an 18-block game included. He played a very good college year with BYU, without leaving Utah, but then decided to dedicate himself to missionary work. After two years in Australia (1991-93), he appeared in the NBA draft.
Bradley was one of the players who lost their powers in Michael Jordan's mythical Space Jam (along with Barkley, Ewing, Bogues and Larry Johnson), he tried to make a career in Utah with the Republican party and played the 2001 Eurobasket with Germany by Dirk Nowitzki, who lost the bronze match against Spain on a magical night from Pau Gasol and Juan Carlos Navarro. In 2018 a genetic study revealed that his height did not respond to any problem but pure genetics: his father, a military man (that's why he was born in Germany) was 2.03 and his mother was 1.83. He fit with humor the dunks that were made to his face for always trying to defend the rim (he was one of the protagonists of the ESPN documentary Posterized) and Ray Allen gave a famous definition of him: "He does nothing more than stay still under the hoop, but it is quite effective at that. "
Photos from as.com