The second parts are not good for Girona this 2021
So far this year, the rojiblanco team has let eight points escape because of the seven goals received after the halftime of the games.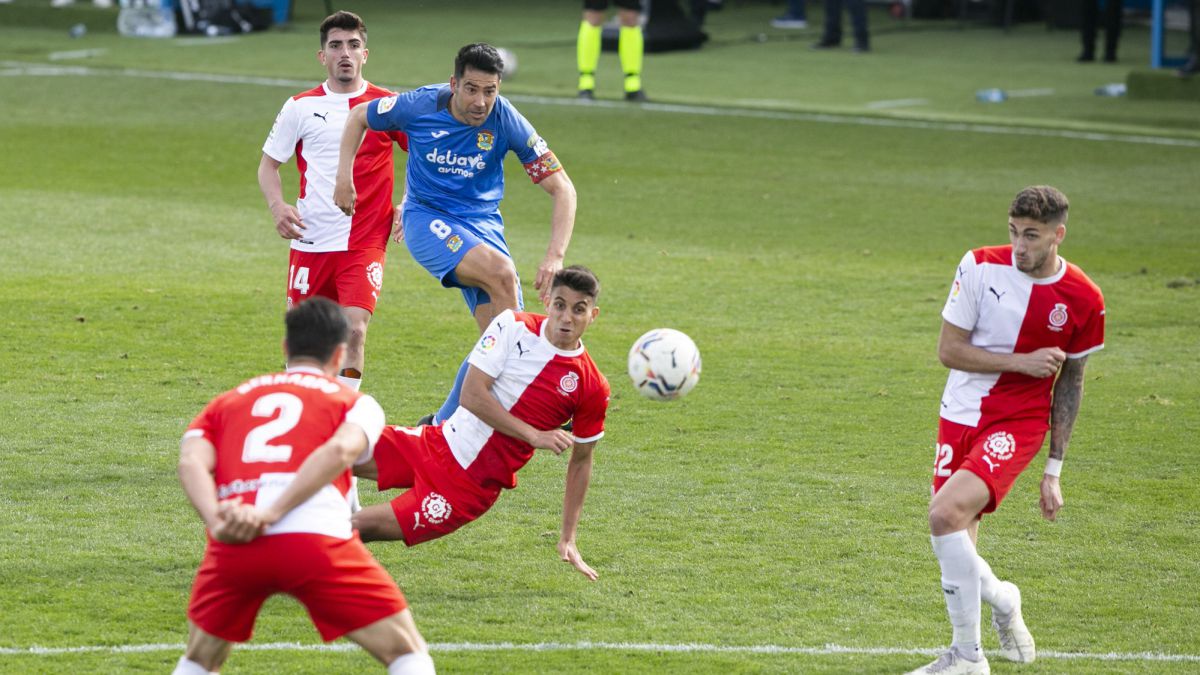 One of the topics in the world of cinema is to comment that second parts were never good. Well, Girona seems to be taking it to the football field in 2021 and the rojiblancos go through a way of the cross every time the referee signals the start of the second 45 minutes of the matches. So far this year, Girona have played eight games and in the second half they have conceded seven goals that have cost them eight points. A considerable amount and more considering that, in fiction, if he had added them they would have 46 points and would occupy promotion playoff positions.
But the reality of Girona is different and it is, with 38 points, ninth. Four from the sixth place, Rayo Vallecano. Tying matches well or speculating less when ahead on the scoreboard is a pending task. Francisco and the rojiblanco dressing room have made self-criticism this week and are aware that the matches are becoming excessively long. The team's game falls in the second half and the data confirms it because Girona has conceded seven goals and has only been able to sign two. Of course, these two gave a good joy because they served to equal a 3-1 to Mirandés. But it is the exception. They have become dangerously accustomed to being touched by the cross in the second 45 minutes of the games and they have to change the dynamics.
In 2021, Girona has conceded nine goals and seven of them have come after the break. And only one of them, Sené's with Castellón, did not change the sign of the duel because Girona was proclaimed the winner (2-1). But the rest, all have been a sentence. Ponferradina tied (1-1) in 70 '; Mallorca beat them with Amath's goal in 92 '(1-0); Leganés did the same with Bua's two goals in 75 'and 92'; Mirandés made it 3-1 in 69 '; and, finally, Fuenlabrada, who tied them in 70 '. Without a doubt, improving in the second half is essential so that the playoff does not get further. The margin of error, despite the fact that there are still 15 days left, is getting smaller and smaller and controlling the details gives you life.

Photos from as.com