The second Madrid shirt is filtered for next season
The Footyheadlines portal has published a possible kit for 2021-22. It's blue, with orange stripes and white logos. It would be a tribute to Cibeles.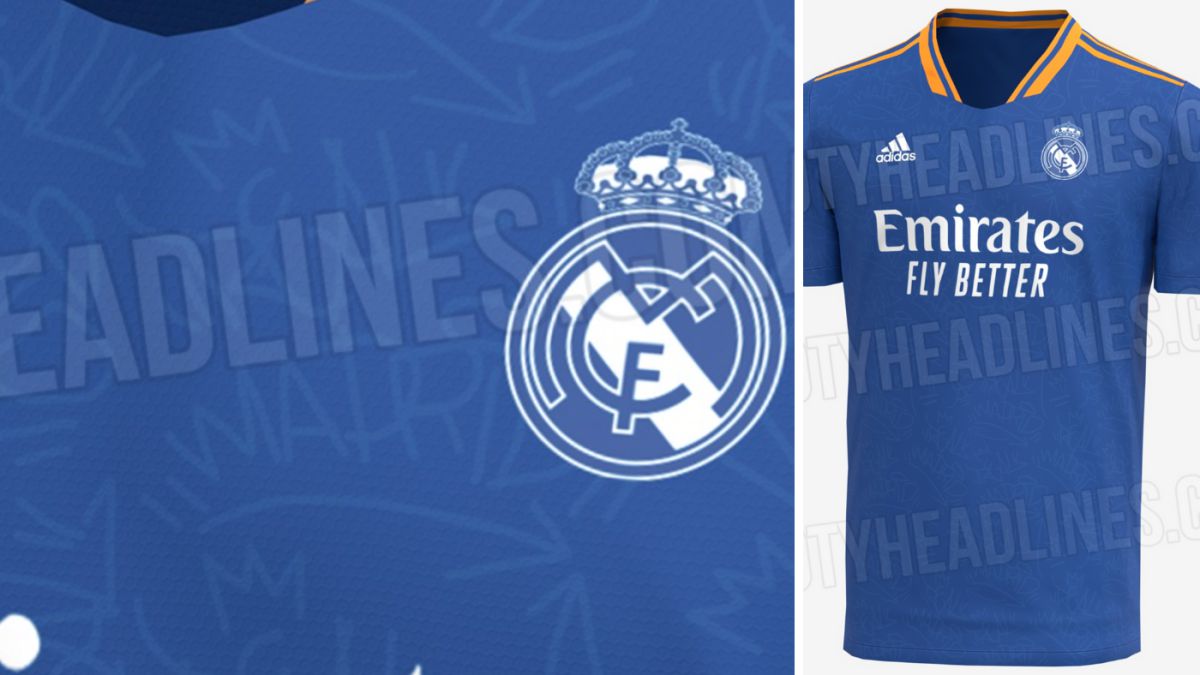 The specialized portal Footyheadlines has leaked what could be Real Madrid's away kit next season. Last week they already filtered the first one and the truth is that both are governed by the same pattern of colors and design. It will not be for a few months when the white club officially publishes the design of the shirts. The web dares to dictate a date: the end of June.
One more year, the slogan "Emirates. FLY BETTER", written in white, will continue as advertising. The Adidas logo, in this case, will be white too, like the shield. In this case and unlike the first kit, it does not seem to be embroidered. The sleeves will have orange stripes. The same color combination is repeated on the neck: orange as the majority and a small line in blue.
In addition, as Footyheadlines points out, the shirt is a tribute to the Plaza de Cibeles, recreating the color tones that can be seen in the day and at night. After the publication of the two jerseys, it is possible that in the next few days the alternative model that Adidas produces each year together with Real Madrid will be published.
Photos from as.com