The second gas generator front
Zaragoza's attack in the 1942-43 season was named for its scoring incompetence. History repeats itself 80 years later.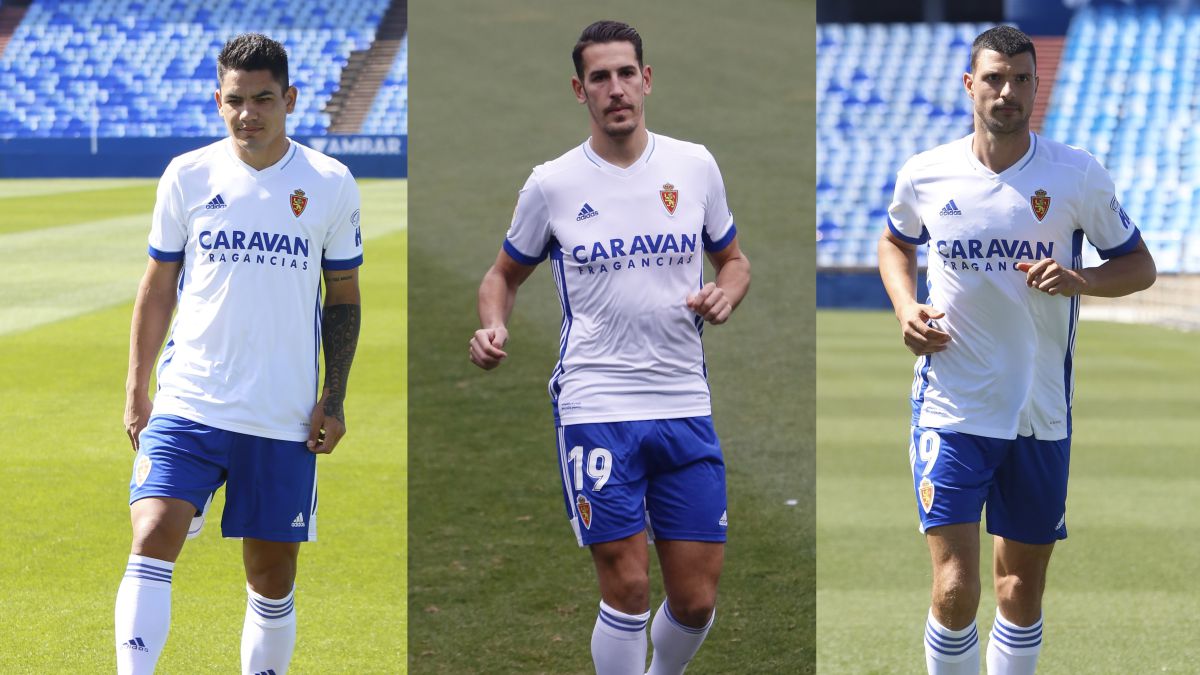 History repeats itself. Also in football, where there is nothing new under the sun. And so the very serious efficiency problem suffered by Real Zaragoza, due to the ineffectiveness of its center forwards Gabriel 'Toro' Fernández, Haris Vuckic and Álex Alegría, was already experienced in a singular way in the Aragonese team almost 80 years ago, specifically in the 1942-43 campaign, when his attack, then composed of five footballers (Ruiz, Sáuer, Martínez Catalá o Pío, Gonzalvo I and Aldana), was baptized as the 'Gasogen Forward', as opposed to the 'Forward Stuka' of the Sevilla (López, Pepillo, Campanal, Raimundo and Berrocal) or Valencia's 'Electric Forward' (Epi, Amadeo, Mundo, Asensi and Gorostiza), who beat their rivals mercilessly.
Zaragoza would have four decades later one of the most famous and glorious forwards in its history, that of the 'Magnificent Five' (Canario, Santos, Marcelino, Villa and Lapetra), but in the catastrophic championship of the 1942-43 season, in First Division, the Aragonese team was only able to score 25 goals in the 26 days, a scandalously ridiculous figure for the time, which led them to win only two games and finish second to last and in Second. Aldana and Sáuer were the top scorers with just four goals, while Pío did not make his debut and the theoretical stars, Gonzalvo I and Martínez Catalá, the latter due to a serious knee injury, could only sing one goal.
And as in football the nicknames have always made a fortune, that nickname of 'Gasgene Forward' made an unfortunate fortune and was remembered for many years in the stands of Torrero.
The gas generator was a device that was installed in a vehicle with a gasoline engine and that works using gasification: the procedure that allows to obtain gaseous fuel from solid fuels such as coal, firewood or almost any combustible residue. Gasogen was widely used during the post-war period, being the technology that made it possible to overcome the difficulties of obtaining oil and its derivatives in the world market.
That 'Gasogen Forward' was also known as 'Refrigerated Forward', because her scoring incompetence left the Zaragoza fans frozen.
Alegría, Toro Fernández and Vuckic still have time to redeem themselves for their own benefit and, above all, for Real Zaragoza, because there are still 15 days left for the championship to end in Second Division, but the harsh and sad reality is that the team that now trains Juan Ignacio Martínez has only scored 18 goals in 27 games and two were on his own goal - they are not, logically, including the three goals that they added in the dispatches due to the improper alignment of Alcorcón in the first round. Only Narváez, with seven goals, has made the grade. Bermejo and Iván Azón, a substitution that is difficult to understand, lead a goal, while Larrazábal, Zanimacchia and the always mentioned Alegría, Fernández and Vuckic continue to give their name to the 'Second Forward of gasogen'.
Photos from as.com