The Sampaoli effect is unstoppable
The Argentine coach won a game again in the 87th minute, this time against Brest, and reached full victories in his two games at Marseille.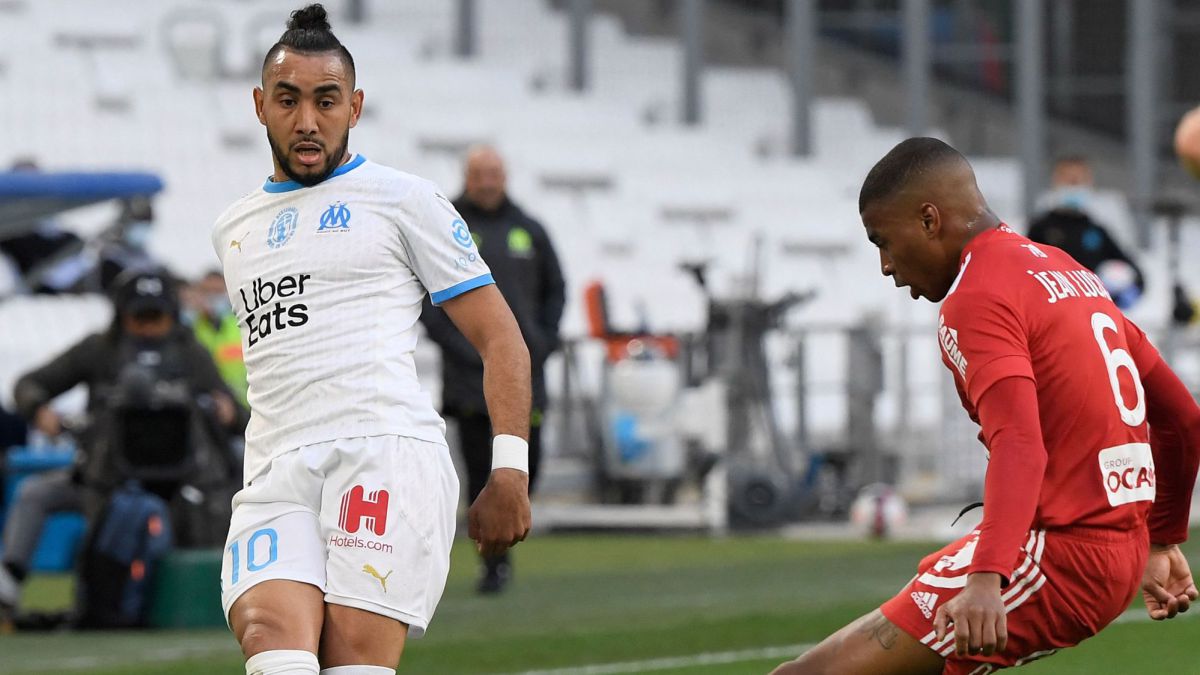 Jorge Sampaoli couldn't have fallen in a better way at Olympique de Marseille. In fact, the two games he has won have not only had the same script, but also bear the stamp of the Argentine coach. If on Wednesday they beat Rennes 1-0 in the 87th minute, the same thing happened against Brest today, as Thauvin took advantage of another good assist from Luis Henrique to give the former Sevilla player his second victory in two games at the helm of OM. The Brazilian also assisted in the 3-1 to Cuisance and signed another frantic match for the Marseille team.
On his 61st birthday, Jorge Sampaoli faced another final with Marseille in their fight to enter the European positions. After the frantic victory in the final stage against Rennes on Wednesday, the Argentine was repeating the line-up with which he made his debut on the OM bench. 5-3-2 with Thauvin in midfield and deep sides.
Like against Rennes, Sampaoli was worth an isolated play in the final stretch of one of the two parts to go with an advantage on the scoreboard. Marseille did not play a great first half, despite starting with a frenetic pace and applying very intense pressure. After 20 minutes of intense intensity, the team fell back at 5-3-2 and Brest took the ball, although without intimidating Mandanda.
Just as the referee was about to signal the final whistle, Arkadiusz Milik appeared. It had been a long time since OM had a forward with so many resources inside and outside the area and the Pole took advantage of a Mandanda goal kick to spin a great wall with Payet and finish defining as the great forwards do, with a cross shot to the base of the post that was unstoppable for Larssonneur.
In the second half, Marseille decided to cede possession of the ball completely to Brest. The effort of the first half had begun to be noticed little by little and Sampaoli retreated with five defenders and four midfielders. Before Brassier's draw, Lirola, the best of the local team during the 90 minutes, had the 2-0, but Larssonneur avoided it.
Brest ended up cornering OM little by little, which began to suffer from the efforts of the initial leg of the match. The young Romain Faivre, who left Monaco for € 400,000 in the summer, assisted Brassier with a set piece candy that surprised Mandanda himself. It was a well-deserved 1-1, as Marseille had barely left their field in the entire second act.
When it seemed that the tables were not going to move from the scoreboard, the Sampaoli effect made an appearance again. Thauvin scored 2-1 after a good assist from Luis Henrique and went to celebrate with his new coach. As if that were not enough, the Brazilian winger, defenestrated with Villas-Boas, was once again the protagonist to leave Cuisance on a tray, like Wednesday in Rennes, the 3-1 and final goal of the match. A victory that tastes of glory and that once again exposes the intensity of Sampaoli with his teams in the final stage.

Photos from as.com