The Sampaoli effect is installed in Marseille
A Cuisance goal in the 87th minute in the style of the Argentine coach gave Sampaoli victory in his first game on the Marseille bench.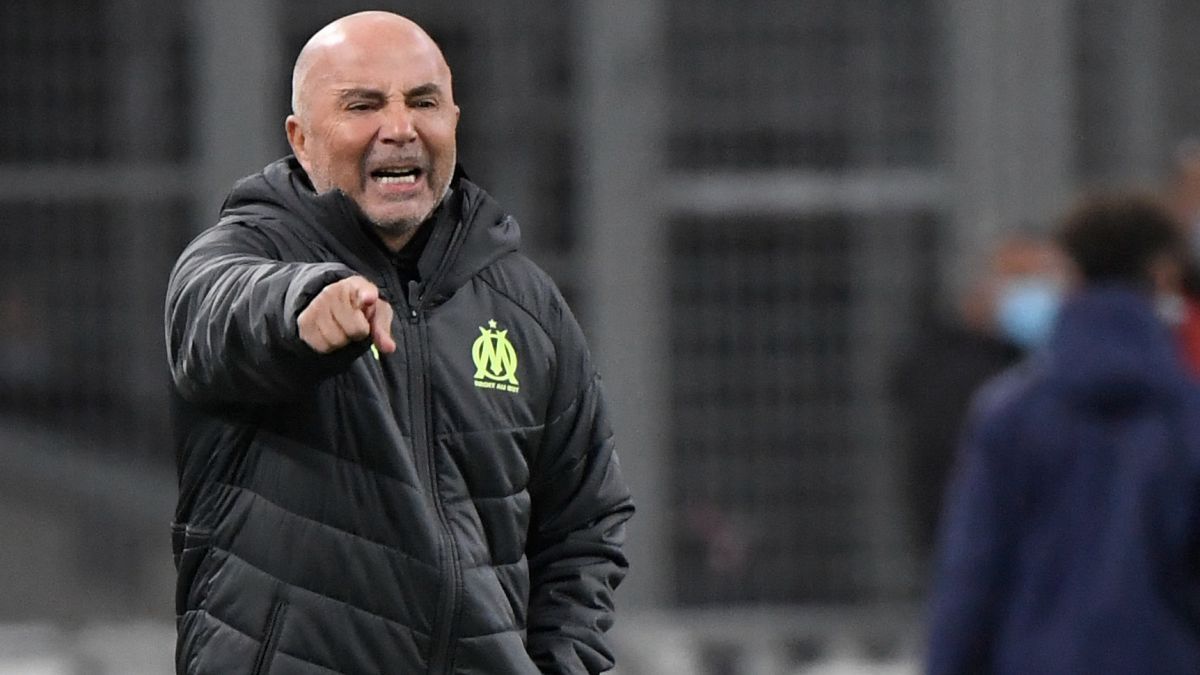 Jorge Sampaoli's debut in Marseille was a match in the purest Jorge Sampaoli style. The Argentine coach suffered a great deal on the Velodrome side on his debut on the Marseille bench, but his team's faith in the final stretch gave him his first three points in Ligue 1. A Cuisance goal after a fantastic counterattack In the 87th minute he signed a fundamental victory for the Phocéen club.
We are not going to discover America when it comes to defining Sampaoli, since the Argentine coach, who always borders on the irrational, debuted with an unprecedented line-up this season in Marseille. The "Pelado" bet on a 3-5-2 with Khaoui as a novelty in the center of the field and with Thauvin playing as a forward alongside Milik. As he already said in his presentation, the style is not negotiable and he demonstrated this with his eleven, more oriented to the storm than to the calm.
Sampaoli's debuts are always rhythmic and today's game started with a great dose of adrenaline. The Marseille team started with a dizzying pace and got a penalty in minute 4. However, the referee rectified his decision after consulting with the VAR monitor since Nyamsi had touched the ball with his back and not with his hand.
The Marseille of Sampaoli has nothing to do with that of Larguet or Villas-Boas. And that only takes one training session, but the team today was aggressive in the pressure, supportive in the efforts and wove many attacks with a lot of rhythm. In fact, the best chances of the first half were for the Marseilles side, the clearest from Milik, who did not take advantage of a great long serve from Thauvin and missed a flagrant scoring chance against Gomis. Rennes, with fellow debutant Genesio on the bench, barely intimidated Mandanda during the first 45 minutes.
The effort of Marseille began to be noticed little by little. The legs no longer responded as in the first half and exhaustion began to take its toll on the Marseille team. Rennes warned with two shots from Camavinga and Bourigeaud before having the clearest chance of the match in Terrier's boots. The winger crashed into the crossbar a great wall with Guirassy that sowed fear in Marseille. Neither the changes of Luis Henrique or Benedetto gave Sampaoli's men more fluidity, physically exhausted after a great effort throughout the game.However, Rennes' lack of efficiency ended up giving life to Marseille. OM finished the game in true Sampaoli style, recovering a ball in the 87th minute and going on the counterattack like planes. Cuisance took advantage of a great center from Luis Henrique and unleashed madness in the local team. Sampaoli celebrated it as if it were a title, because today's victory was essential to get closer to the European positions.

Photos from as.com