The revulsive of Luis César does not arrive
After his arrival, the Arousano coach adds only three points out of twelve possible with the albivermello team. The game has not improved either.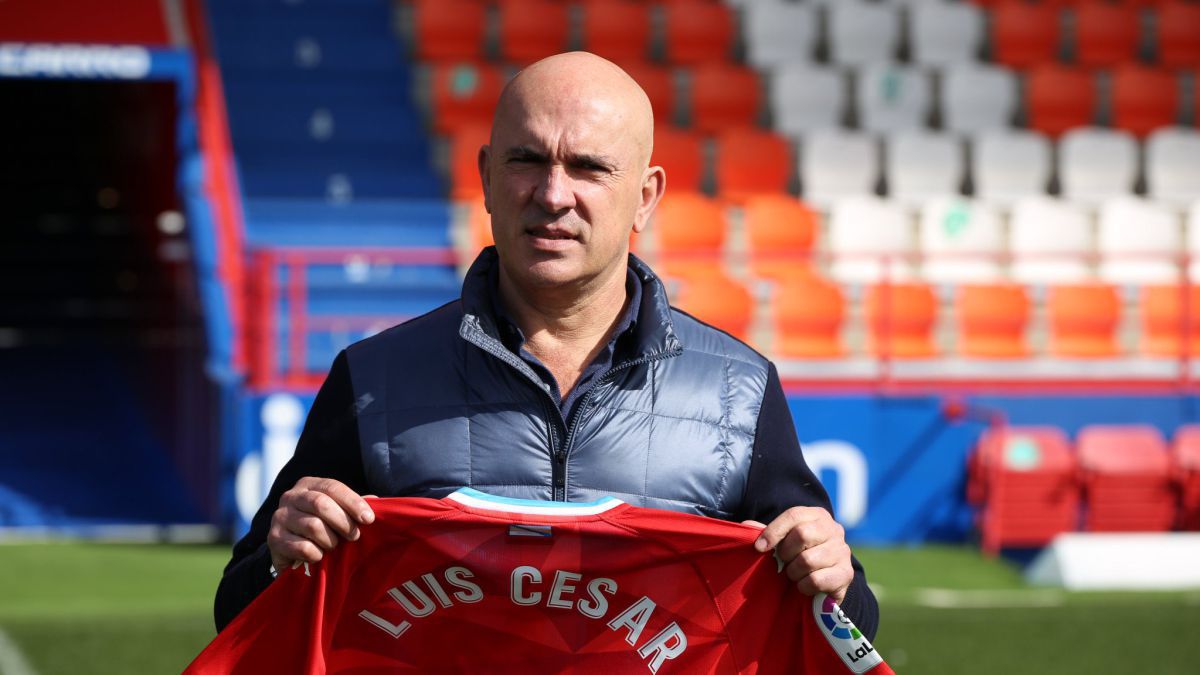 The arrival of Luis César to CD Lugo, after Mehdi Nafti's resignation, was looking for a reaction on two sides. On the one hand, that the albivermello team developed a more attractive and offensive game than that displayed during the Tunisian coach's stay and, on the other, that Lugo came out of the negative dynamic of results in which he had gotten himself, sheltering in a way definitive to the low places of the table. However, and after four days, neither of the two objectives has been achieved, at least for the moment. Despite a calendar that invited optimism with two direct confrontations against the then bottom and vice-team, Lugo's game has left more doubts than certainties and the results have been negative, adding only three points over the twelve in dispute since the arrival from the technician from Ourense.
Y is precisely the first results that have not accompanied Luis César. The numbers say it all: three draws and one defeat, only one goal scored in the four games and the decrease by one point to the advantage of the relegation, from the +6 in which he left the Nafti team to the current +5. Despite the fact that the advantage is still more than one game, the feeling is that especially in the draw against Castellón and the defeat of the last day against Sabadell, Lugo has missed two golden opportunities to put down the ground. middle with the posts below. Now, the albivermellos are waiting for three rivals such as Las Palmas, Málaga and Mallorca, against which they must add if they do not want to be dragged into the fight for permanence.
The game did not hit the expected twist either. Luis César likes a combinative style, treating the ball well and looking for the rival goal, however, this has only been seen in the first half against Girona. In the rest of the games the team has sinned by being excessively slow in the movement of the ball and flat in the creation. In addition, the stumble against Sabadell with a surprising line-up left an image very far from what Luis César asks of his team. At the moment, the revolution that was expected with his arrival has not occurred.
Photos from as.com