The renovation of Ramos, at a standstill
The positions of the club and the player remain stagnant on the same terms and right now nobody moves a tab in the negotiation.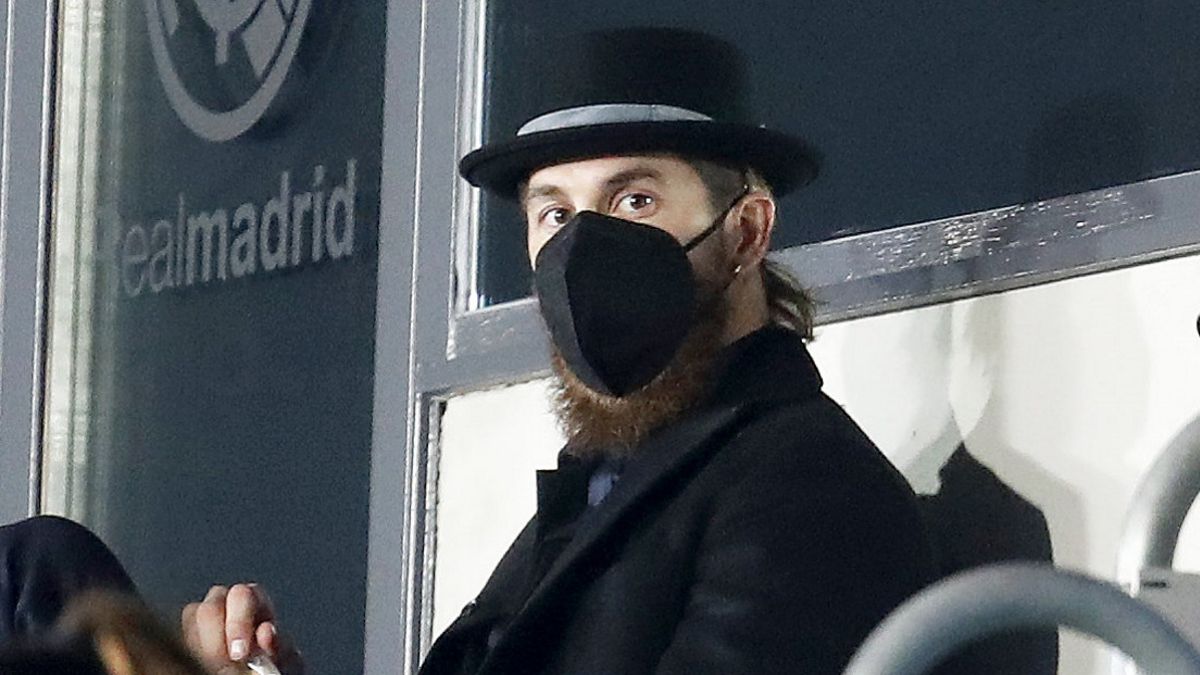 With 120 days to go until Sergio Ramos finalizes his contract with Real Madrid, the negotiations for his renewal are currently at a dangerous dead end. Neither forward nor backward. Nobody moves token. Since Florentino Pérez and the Madrid captain met at the Hotel Huerto del Cura on December 30, hours before facing Elche in the last game of 2020, the positions remain stagnant in the same terms. The point is that the president offered Ramos to renew for two seasons as long as he accepted from the outset to lower the tab by 10% (right now he charges 12 million net) or even just one while respecting his current salary. The player assumes that with the economic crisis generated by the pandemic, he cannot achieve the improvement he wanted, but at least he asked that they keep the 12 million chip in the renewal and that the 10% reduction be after said signing. In addition, his wish was a contract for two seasons and an optional third, to be the last great contract of his professional career. Florentino told him that the situation is what it is and that he could not accept that. In addition, and as Josep Pedrerol reported in El Chiringuito, the camero told him that if they did not value him as he deserved after all he has given for the club in these 16 years, that he would begin to "listen to offers" .
Zidane has gotten tired of repeating in his press conferences that "I hope the Ramos thing will be fixed as soon as possible." But the reality is that the only contacts between the two parties have been the phone calls from Florentino to Ramos and from Ramos to Florentino after suffering one from COVID-19, the president, and the other a meniscus operation on his left knee, the player. His personal closeness has not managed to advance the economic fringes of the negotiation an inch. Ramos spoke with the squad and I explain to them why he thinks it is not fair that they go down again by 10%, as they already did at the captain's own initiative in April after the president requested it. Ramos considers that the club is moving to hire this summer to a top ten player to reinforce the team (Mbappé, Halland ...) and that shows that an economic effort can be made to give it a renovation in accordance with its cache. Florentino's request for the two-year renewal would mean a reduction in his current salary of 2.4 million euros for Ramos.
Despite everything, the captain puts his desire to continue in Madrid and retire here. In fact, in his house in La Moraleja, the improvement works that he has undergone these months are finishing and his family and friends are fully settled in Madrid. But Sergio does not understand that the club does not want to give an inch to accept its hierarchical weight in the dressing room and in the team, despite the fact that on the 30th of this month he will turn 35. Ramos considers, as Cristiano did in his day, that he has two or three years left at a high level and sees that within the entity they are not so clear about the way they have approached him to talk about a future of the equipment with or without it. Zidane pushes for him to continue, but he also did it in his day with Cristiano and the result was what it was. By the way, Zidane resigned a few days after it was known that the Portuguese star was leaving Madrid ... 444 444

Photos from as.com