The Raptors of Scariolo take a raptor of the bottom of the East
The Spanish coach remains in command due to the loss of Nick Nurse. Players like Siakam or VanVleet were also lacking and the Raptors suffered.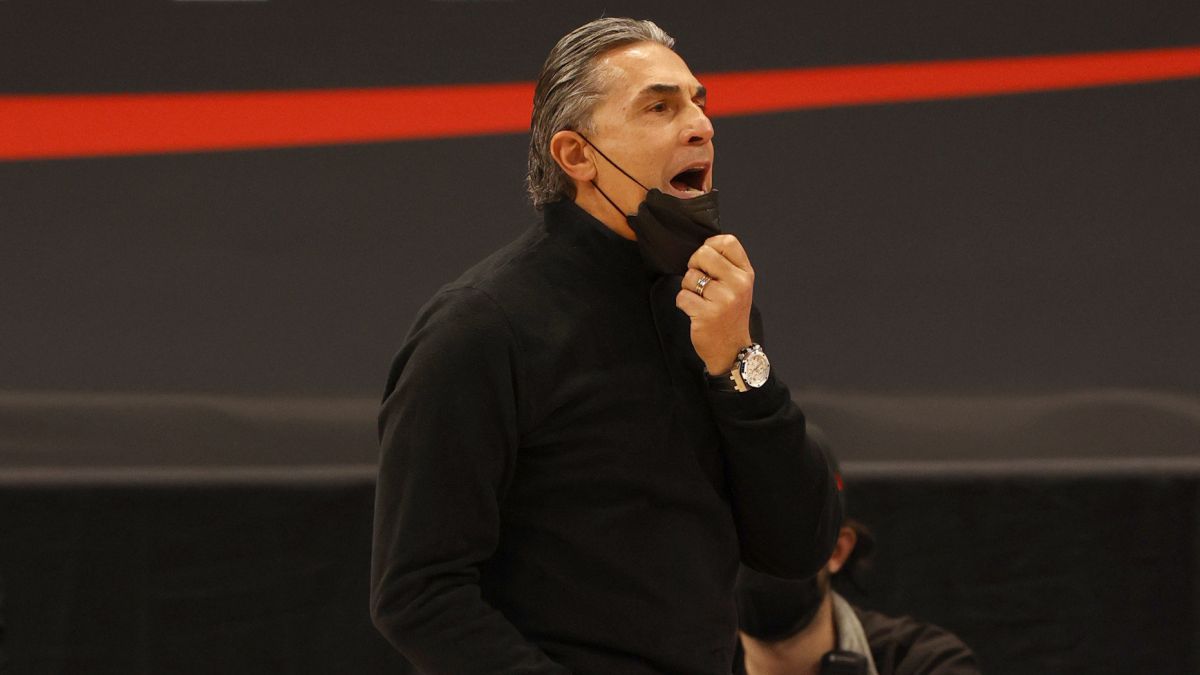 The Raptors are eager to come to a halt and for the waters to calm down. Not only is it that they are without most of the coaching staff, with Nick Nurse and five more colleagues absent due to the protocols, it is that Pascal Siakam, Fred VanVleet, Anunoby, McCaw and Flynn are also separated. The outlook before the All-Star is being grim. This game against the Pistons was originally planned for Tuesday and ended on Wednesday so as not to overload the schedule. Canadians, now based in Tampa Bay, have been hit hard. Long enough to lose and long enough to bottom bottom of the East, Detroit.
"We had a practice yesterday to try to regroup a bit and it was really a good thing. But there are no excuses. We had enough players to have done a better job on the court," Scariolo commented. "We should have been more patient and select better shots. But you have to give the Pistons credit, they played good defense and moved the ball very well," added the Spain coach. Sergio won his first game as coach in command in the NBA, but has not been able to with the second before so low key.
The Raptors did not win any sets or stick to their opponent's slipstream after half-time. With Yuta Watanabe starting and Norman Powell pulling the bandwagon, too much pressure for Toronto. For its part, relaxation in some Pistons that have only ten victories and therefore have to ask for fewer responsibilities in commitments like this morning.
The best of the Pistons was Wayne Ellington, with 25 points, but the news was in other players. Mason Plumlee and Dennis Smith each signed a triple-double, something that only twelve couples have done in history. Rodney McGruder and Saben Lee, two who tend to have not many minutes, each contributed 20.
The Raptors, with 17 wins to 18 losses, were outmatched. No restrictions. That Norman Powell was the leading scorer of the game did absolutely nothing. They wait for the bad run of the coronavirus to pass with the stoppage.
Photos from as.com