"That the pilots get vaccinated is an example for society"
Dorna's CEO explains the importance of Qatar's offer and its advantages for the development of the World Cup.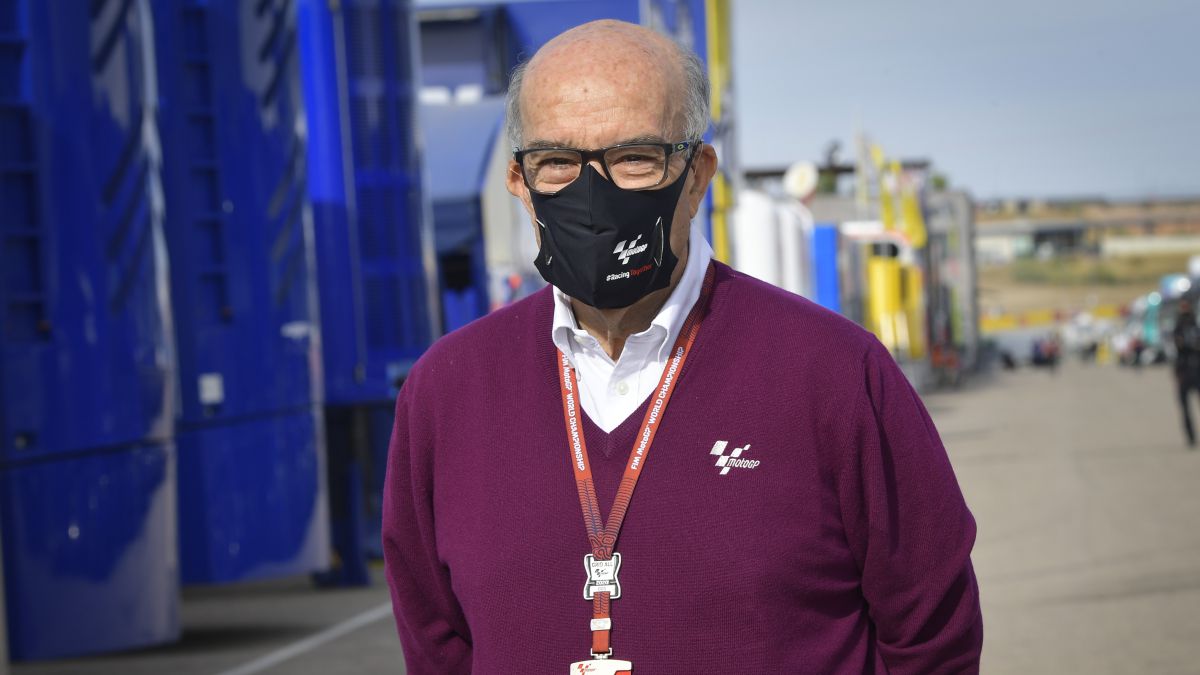 The MotoGP World Championship, like other top-level sporting events, has offered the protagonists of the great prizes the possibility of being vaccinated against COVID-19. In this case, it has been thanks to the relationship of the government of Qatar, the country that hosts the preseason and the first two races of 2021, with the championship promoters and their interest in offering maximum security to all members of the paddock.
This was explained by Carmelo Ezpeleta, Dorna's CEO, thanking his hosts repeatedly for the opportunity: "Qatar has been part of the World Championship since 2004 and since 2007 it is the inaugural event. There is a great relationship between us and this year the first two Grand Prix will be held here. The government of Qatar is carrying out an enormous job in vaccinating its citizens and offered the MotoGP World Championship family the opportunity to vaccinate us. We were looking at it because there were a series of logistical problems about how the vaccines were arriving, but it was finally possible and we are very grateful to the Qatari government for this opportunity ".
Ezpeleta explains what, in his opinion, are the advantages of this vaccination process: "It allows us to have greater security in the paddock bubble, which will allow us to move forward in all the tests, a guarantee for the countries to which we will go later. From Dorna's point of view, it is a very important step so that the 2021 World Cup can develop in better conditions. "
The chief executive of Dorna confirms that during this season all the necessary measures will be taken again to continue fighting against the risk of contagion: "It is clear that the number of people who are in the circuits, since 2020, is lower than in other years, We will continue with that bubble and in Qatar the protocol is maintained with the same rigidity. Vaccination is obviously voluntary but having most of the paddock protected makes it much more difficult to contract and transmit the coronavirus. It is an important safety step for the Grand Prix. "
Finally, the Spanish manager emphasizes the exemplary effect that this vaccination can have among MotoGP fans: "There is no doubt that riders are world figures, followed by a large number of people and especially among the most young people, and it is important to show the effectiveness of the measures that are taken, such as the use of the mask and other protocols. To this we must now add that these pilots, who are elite athletes and take great care of their body, are going to be vaccinated and it is an example for the rest of society of the importance of being all vaccinated as soon as possible. "
Photos from as.com