The Pelicans disarm the Jazz
The best team in the NBA this season fell to the Pelicans, where Zion, Lonzo and Ingram stood out. 8 + 7 for Willy Hernangómez.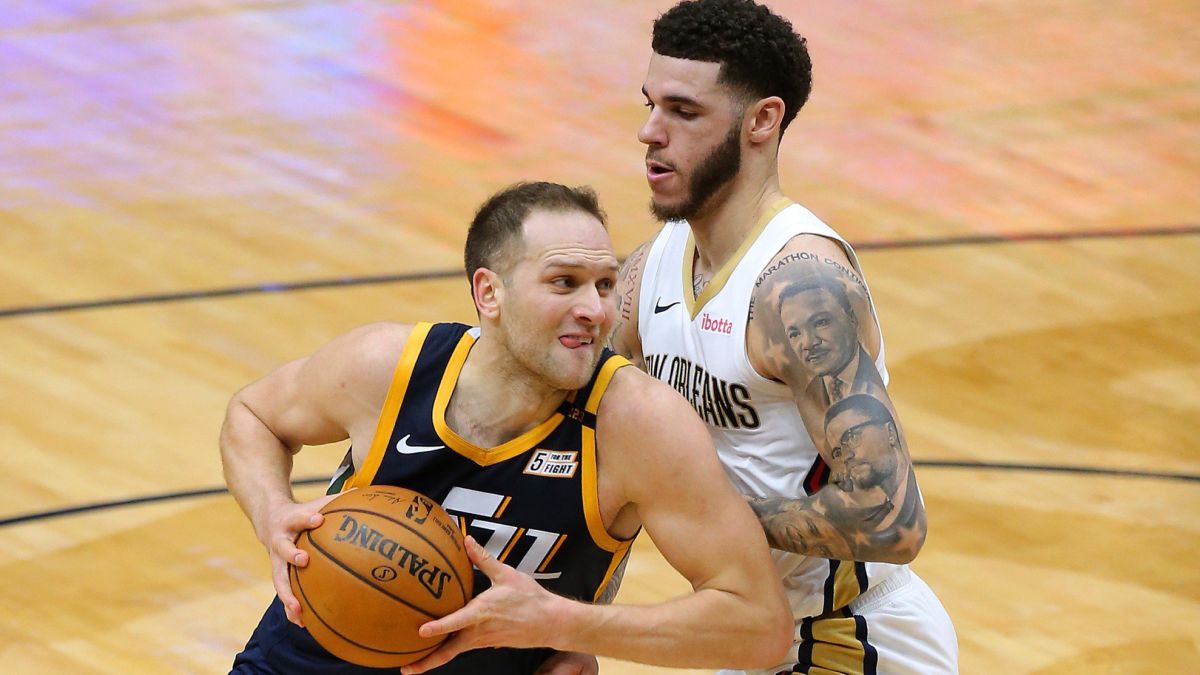 The Pelicans beat the leader of the competition by 129-124 in a game that gives wings to the idea of Stan van Gundy, who opted for a short rotation, and the contribution of the best players on the team. The Jazz begin to suffer, even though they were in the game.
Snyder's had it in hand. Going back a lot they came to be almost on par with their rival. O'Neale's 3-pointer put them one in the last minute. Mitchell missed a layup, Gobert missed his tap and two plays later and with less than twenty seconds already, Conley missed a triple. Hart sentenced with a dunk.
Zion Williamson and Brandon Ingram each contributed 26 points and Lonzo Ball had 23 to complete the winning trio. JJ Redick, as a substitute, scored 17. On the Jazz side, the best was Bojan Bogdanovic (31 points).
The Pelicans are back on track after two losses to 15-19. The Jazz are on the road and have lost two of their three games, now going 27-8.
Photos from as.com