The national teams open the door to the waiting room perica
The departure of players like Puado, Pedrosa, Bare or Vargas, who could miss one to three games, is an opportunity for the less common.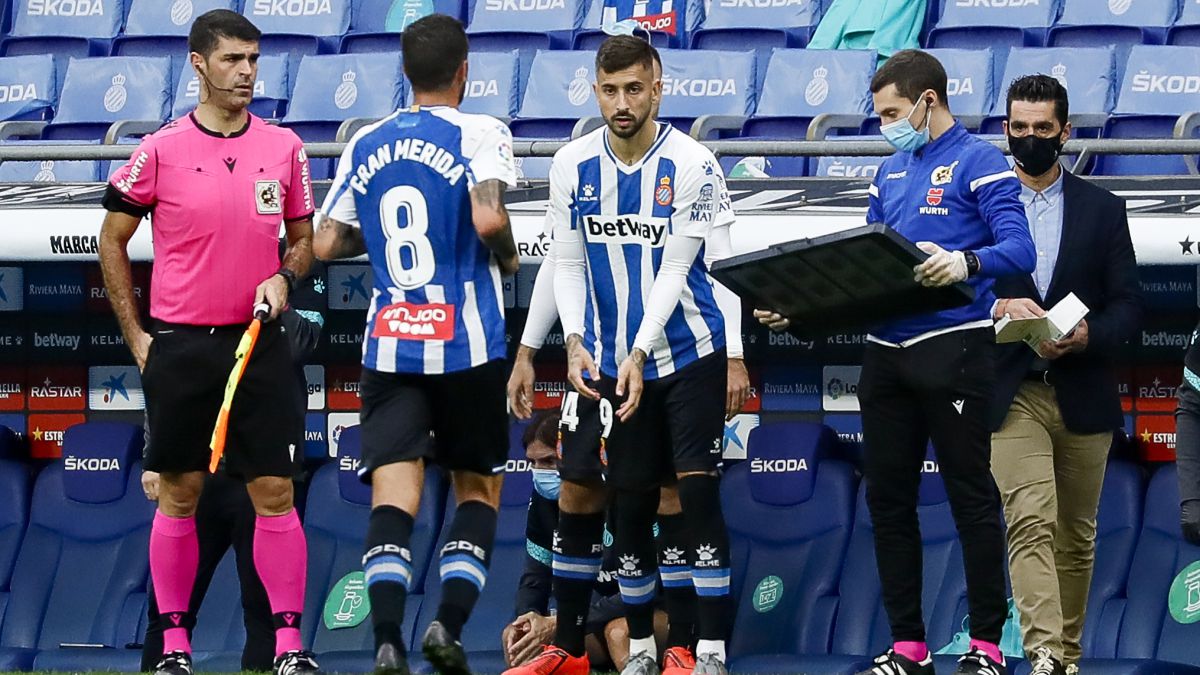 Among the nebula that has appeared in Espanyol after a vulgar second round, which takes Vicente Moreno's men away from the objective of direct promotion if their results do not change, an opportunity emerges for the Perico team to show the power of its squad. After this week's match against Logroñés (Saturday, 9:00 p.m.), the Blue and Whites will lose Javi Puado, Adrià Pedrosa, Keidi Bare and Matías Vargas due to international commitments. All of them could be absent from one to three games, depending on their return and the coach's decisions when managing the group.
"Anyone can play and do it just as well or better. It is a shame not to be with the team, I wish there would be a stoppage and we could not miss anything. I fully trust everyone. We work every day for it. We will get the victories," said Puado in the club's channels. The forward, who has become indisputable for his goals and for his sometimes intangible value (defensive work), could be the most logical piece to cover. Moreno's first option is to place Nico Melamed on the side and act with Óscar Melendo as playmaker, two players who have played practically the same minutes this season. Álvaro Vadillo will have more minutes after having tiptoed for two thirds of the league championship.
Melamed can compensate for Puado's emptiness, especially due to his ease in scoring goals and his self-confidence between the lines, although defensively he will have to contribute more to reach the Barcelona's figures. Curiously, Pedrosa, the starting left-hander, will have to take over. There are two players vying for that position. The logic is that of Dídac Vilà, who already acted against Oviedo when the Under-21 international was sanctioned. But his expulsion conditions him and Leandro Cabrera appears with force, since he has already acted in that demarcation. With this, of course, Espanyol would lose depth on the side.
That decision will mark Bare's replacement. With Cabrera on the left and the entry of Fernando Calero in the center of the defense, David López could accompany him or return to midfield as in Miranda de Ebro, although the result was not satisfactory. Pol Lozano's injury leaves the team without a positional midfielder to accompany Sergi Darder, as Fran Mérida has not gotten along with the Balearic in the games played. A puzzle that Moreno will have to solve against Ponferradina, sure, and later Castellón and Fuenlabrada in case the coach finally decides not to have the internationals yet. An opportunity for the waiting room to be emptied after many crowded days.
Photos from as.com