The Lugo is charged to Nafti
After the defeat in Almería, the Board of Directors dismissed the Franco-Tunisian coach after 24 games in office.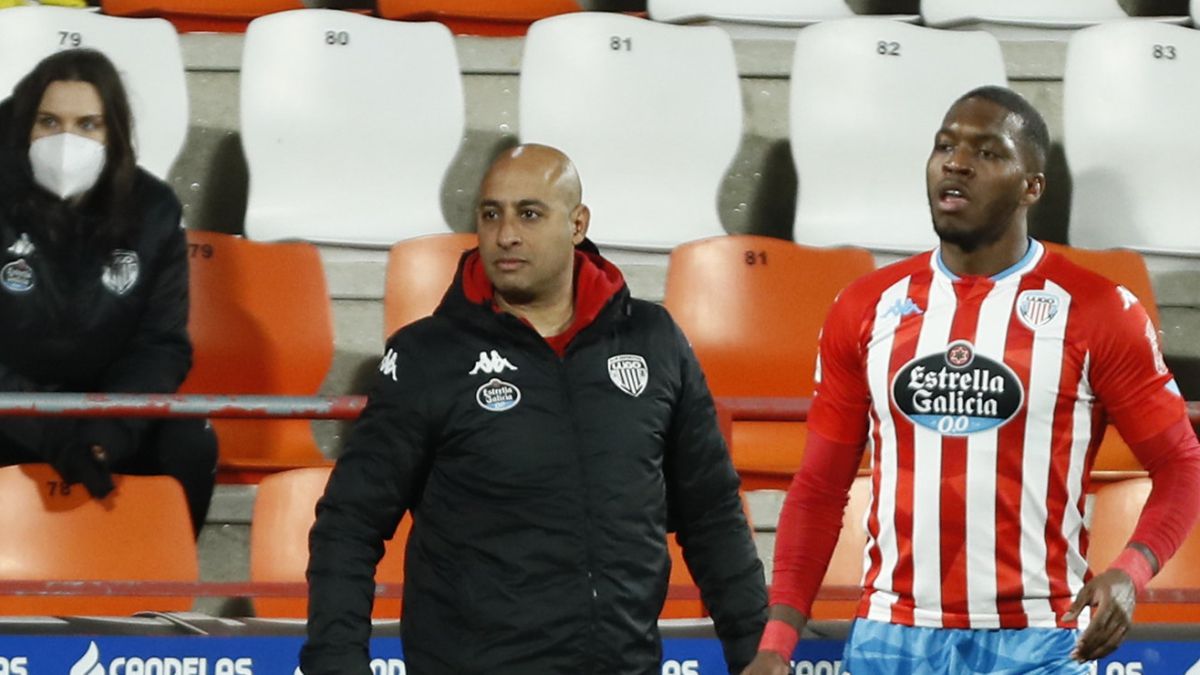 The coaches shredder that CD Lugo has become claimed a new victim, this time in the figure of Mehdi Nafti. In a surprising and unexpected decision, the albivermello club announced on Sunday afternoon the dismissal of the Tunisian coach, after on Saturday he was defeated 4-1 against Almería and Nafti himself could not lead his team from the bench by breaking the security bubble imposed by the League. Lugo's dynamics were not good in the last days, accumulating six points out of 21 possible and four months without winning away from home. The Tunisian coach replaced Juanfran (who saved the team last season) last October.
Even so, the albivermellos pass through the quiet zone of the classification six points above relegation, in what is the main objective of the club. For this reason, the decision taken by the club's Board of Directors is especially surprising, which will add three coaches in the current season as it already happened in the previous one and which led to a salvation in extremis on the last day.
"The Board of Directors of CD Lugo, meeting in an extraordinary session today, has determined the dismissal of Mehdi Nafti as coach of the entity's first team. A decision taken, mainly, based on the analysis of the proven track record to date, and the dynamic of results achieved by the team. CD Lugo wishes to thank Mehdi Nafti for his work and involvement during the stage in which he has been part of our club. In the same way, they wish him the greatest personal and professional successes in the future. The club will soon communicate the name of the new coach of the entity's first team, "the entity said in a statement. Lugo plays its next game on Monday at 9:00 pm against Fuenlabrada.
He did not coach the team in Almería
Mehdi Nafti did not sit on the visiting bench at Los Juegos Del Mediterráneo. The now ex-technician from Lugo broke the "prevention bubble" that LaLiga forces members of expeditions to comply with on their trips. Nafti suffered an "unforeseen event" in the means of transport that he was going to use to travel from Almería to his family's residence in Puerto Real (Cádiz), which led Nafti to require a rental vehicle, leaving the bubble that imposes the League.
Photos from as.com