The Logroñés honors its members with a free card
The distribution of cards for LaLiga SmartBank of those who were subscribers will take place from Tuesday 9, in the club store and in a staggered manner.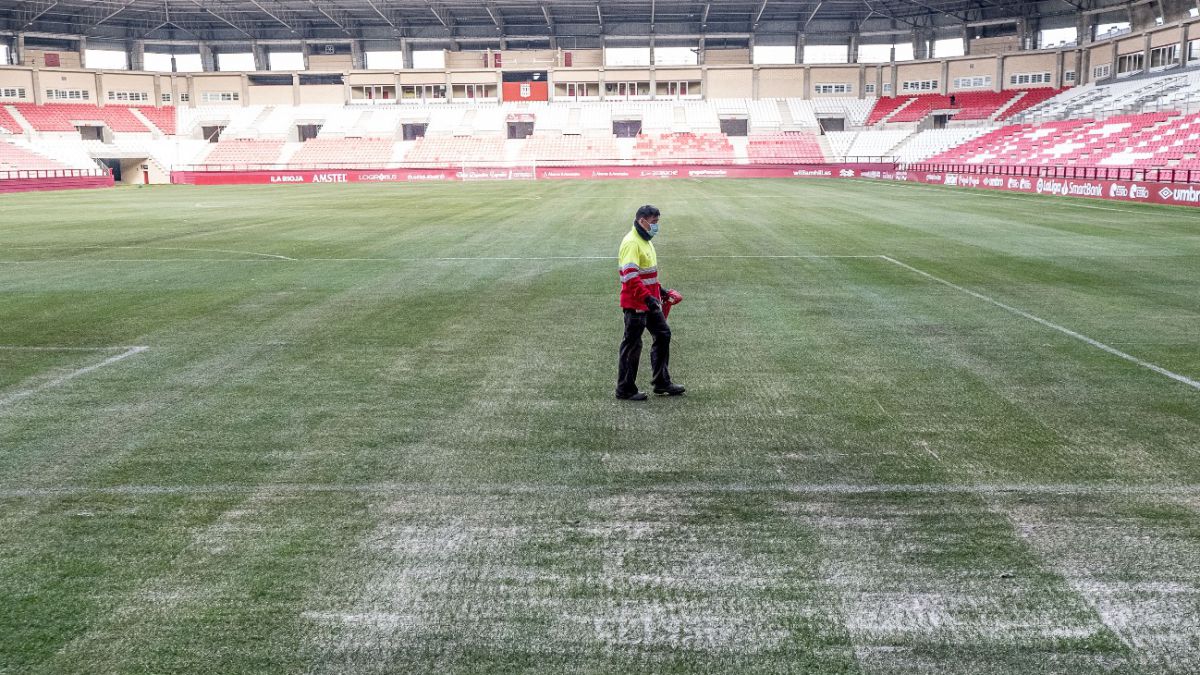 On these dates, which marks the sad anniversary of a year of absence of the fans in Las Gaunas and making the wish of the president, Félix Revuelta, come true, the Unión Deportiva Logroñés wants to pay tribute to its subscribers with the most special detail for everything follower: your personal membership card in the 2020/21 season, that of the premiere in LaLiga SmartBank.
In a year that will never be forgotten, the red-and-white members who supported the team last year will be able to collect their free card which, in addition to being a unique piece, will give the right to access the matches played in Las Gaunas with this public season, in the event that access to the stadiums is finally authorized.
To obtain this collector's card, members must go to the club's official store, located at the confluence of Duquesa de la Victoria with Juan XXIII streets (hours: Monday to Friday from 10 a.m. to 2 p.m. and from 5 p.m. to 8 p.m. Saturdays from 10 to 14). The distribution will be made in a staggered manner, always respecting the COVID protocol. Thus, subscribers must attend according to the numbering on their card, according to the following calendar:
- From March 9 to 13: members from 1 to 1.500
- From March 15 to 20: partners from 1.501 to 3.000
- From March 22 to 27: partners from 3.001
- From March 29 to April 3: members who have not been able to pick it up within
As a requirement for the delivery of the cards, it will be necessary to fill in a form with the personal data that allows contact with the partner for future access to the stadiums indicated by the COVID-19 protocol. This form can be collected physically in the store itself from tomorrow, Thursday, the 4th, as well as it can be downloaded at the following link: https://udlogrones.com/impreso-datos-de-socios-de-laud-logrones/
Photos from as.com