The Lightning takes flight
The franjirrojos broke their losing streak with a new comeback against Zaragoza. It is the second against that rival and the fifth of the course for the Rayistas.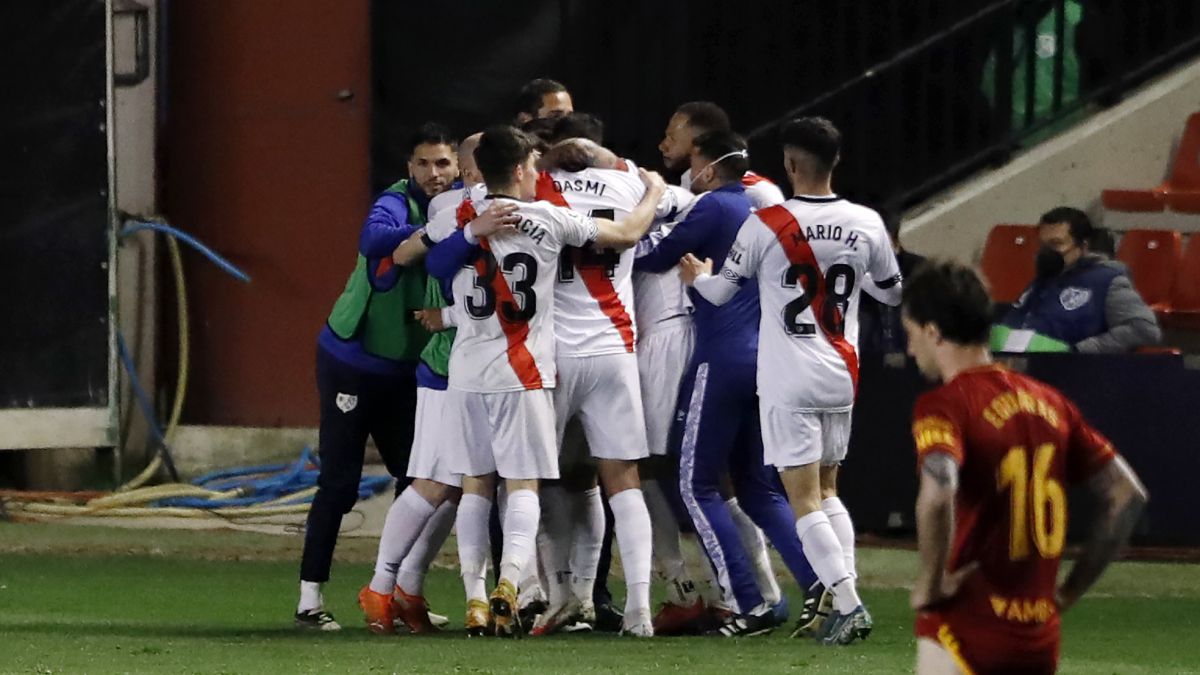 El Rayo found victory again forty days later and did so in the same way as that January 31, with a great comeback. The franjirrojos received two goals in the first half hour of the game - Zaragoza went ahead through Narváez and Álvaro at their own goal - and that, far from sinking them, spurred them on. A great goal by Baby left the Vallecanos with a pulse before the break and, in the second half, Catena and Álvaro turned the score around (3-2).
This comeback serves for Rayo to take flight, since it was immersed in the worst streak of the season. Iraola's men had chained five games without winning and had only added three points from the last fifteen in play. A baggage that made them fear for the sixth place, which gives access to the playoff and has been in their power from matchday 24 —this Monday, with Almería-Alcorcón, concludes 29— uninterruptedly.
In addition, the Ray closes the circle. Their last victory had been an epic comeback at Espanyol's home (2-3) and this is the second they have achieved against Zaragoza this season. At La Romareda, the Aragonese went 1-0, thanks to Igbekeme's target, until Antoñín and Pozo broke in to score the final 1-2. The franjirrojos have taken a liking to turning the scoreboard and have made it possible on five occasions (Sabadell, Logroñés, Espanyol and both from Zaragoza), tying in three more (Sporting, Cartagena and Ponferradina) after losing .
"We are happy for the victory because it is not easy to achieve something like this. We are aware that there are things to improve since the beginning has been very bad and it is not the first time that has happened to us. They are mistakes that, under normal circumstances, They take away from being able to win the game. It worries me. We have to polish it because it takes away points, "analyzed Iraola, who advocates continuing working, since" we have not just solved it.

Photos from as.com