The Joventut resists before the Work
The Galician team, which went down 16 points (79-63), managed to sneak only two with 1:31 left (85-83). Ribas and López-Arostegui did not miss from the free kick.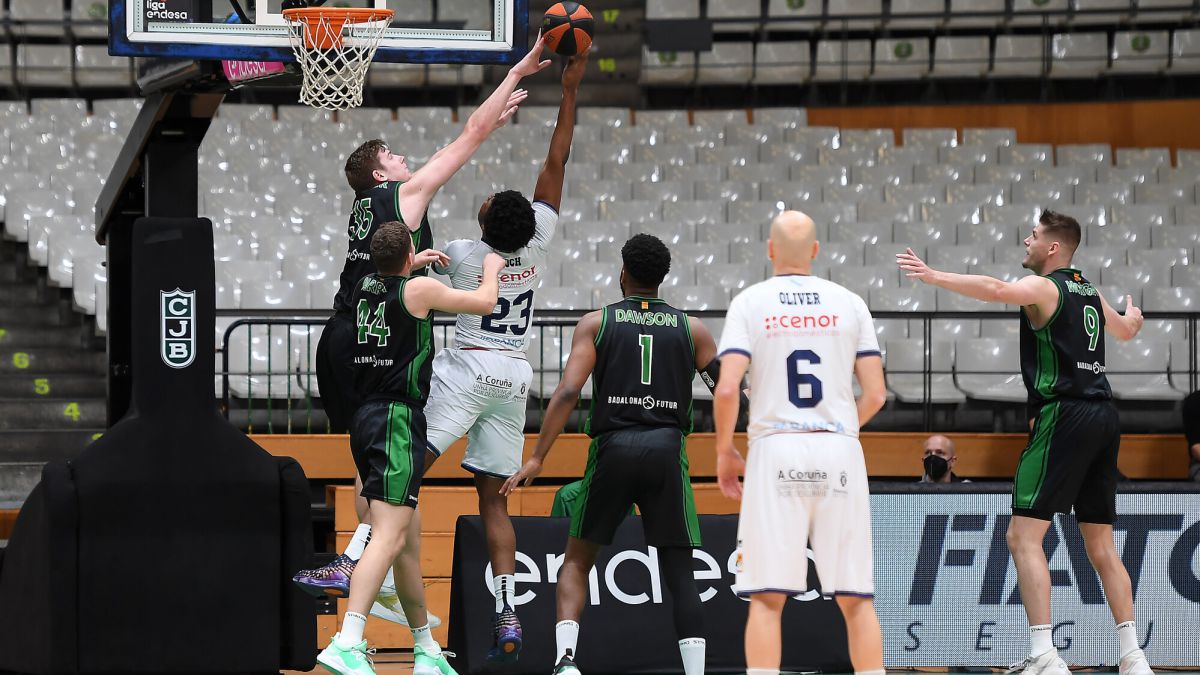 Joventut beat Obradoiro (91-84) in a game with suspense at the end and in which two actions by Pau Ribas prevented the Galician comeback after the Catalans won by fifteen points with five minutes to go.
The guard stole a ball and scored 85-83 in the absence of a minute and a half and scored two free throws to seal the victory in a match where López-Arostegui (22 points) was the leading scorer.
The Galicians led in the first period thanks to their success in the triples with Baum, Cohen and Robertson scoring at least one to get five points up (13-18, min. 7) .
The entrance to the court of Dimitrijevic and Ribas changed the sign of the game and the locals added a 17-7 run that led them to finish ahead of the first quarter (30-25) .
The Macedonian point guard led Penya to dominate the second quarter with 16 points in the first half and 53-41 at halftime.
La Penya improved in defense with Birgander in the second period and his success in the triples led him to reach a ten-point advantage (41-31, min. 15) after a basket by Dawson.
Ozmizrak was the only one who kept the type on the Galician side but that was enough to tighten the result. Ventura saved Robertson well, who made only two free throws late in the quarter.
The Galicians reacted after Ribas put the locals in their maximum advantage (56-41, min. 21) with a partial of 2-10 with Ozmizrak and Baum scoring three (58-51, min. 24) 444 444
A great last minute by López-Arostegui with a triple on the horn gave Penya tranquility with 77-63 at the end of the quarter after Obradoiro returned to the charge of the hand of Enoch (70-63, min. 28).
The Joventut gave the game by winning before time with 83-68 with five minutes to go but five triples from the obradoristas put them in the game (85-83) with a 2-15 partial, with Czerapowicz and Robertson as main enforcers.
La Penya played better than Obradoiro in the final minutes and Pau Ribas put his intelligence at the service of the team to end up signing a victory that ended up complicating him.

Photos from as.com