The idols are back: Sergio Ramos and Fran Escrib
The white captain returns. Also Hazard, after his ninth injury. The new coach turns to Elche, the team that shoots the least in Primera.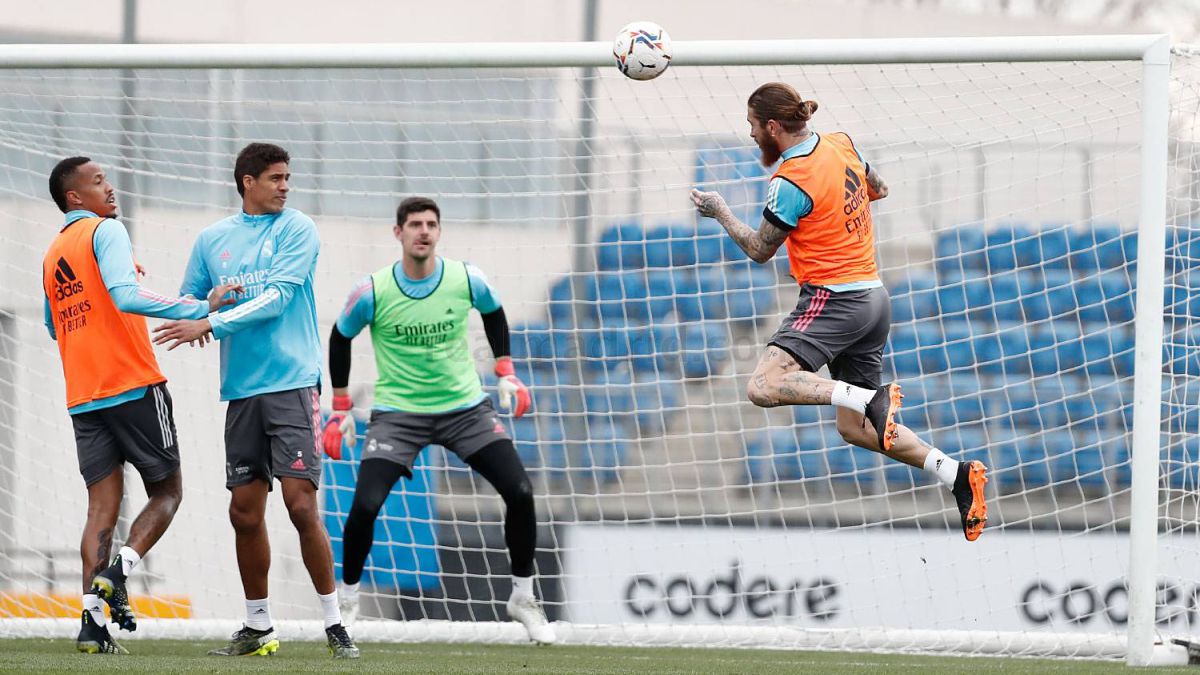 Football tends to return to the good known after the failures of the good to know. This week it has been two years since Zidane returned to Madrid and it has been four games since the second half of Fran Escribá began at Elche. The two left voluntarily, embraced to success, and the two made their way back in dire situations. Today they are in high demand in Valdebebas, although with more advantageous conditions for Elche (follow the game live on AS.com) .
In the appointment will be Ramos. It is not ruled out even that he is the owner. Since his left knee was operated on on February 6, his roadmap was to reach the second leg against Atalanta, although he has not played since January 14. In the last four years, Madrid have lost eight of their twelve European games without the captain. So the team and the player are aware of its importance in large games. More when the Champions League has become the emergency exit more within reach of Madrid. In Spain its influence is not so remarkable. In fact, of the nine games in which he has been absent after his last injury, Madrid regained ground in the League and only added one defeat (against Levante).Hazard, tenth attempt
He also returns, like Ramos and with three training sessions, Hazard, a clinical case and almost chronic. It will be his tenth to start again after nine injuries (the last one has stopped him for a month and a half) and a convalescence from coronavirus in just over a year and a half. The Belgian has spent 320 days injured in that period and has missed, for that reason, 50 games. His case is extremely more serious than Bale's. The Welshman, who also came to Madrid touched, played 44 games and scored 22 goals in his first season. With a similar price, Hazard, in 20 months, has played only 35 games and scored four goals.
The proximity of the duel against Atalanta and the recovery of troops (only Carvajal and Mariano are still out) gives Zidane the opportunity to refresh the team. Valverde may have a chance (instead of Modric, probably, because Casemiro, suspended in the Champions League, is safe). Marcelo, who has not played for a month, relapsed and is out. In the attack, Benzema is inalienable and the question of Asensio, an invisible genius, is still pending. A starter in the last seven games, he does not register goals or assists in that period. Another train has gone. And he closes the way for Vinicius, who with his ups and downs is the team's third scorer (4) and the second assistant (4). The changing of the guard seems inevitable. Badía, leader in stops
Elche appears optimistic. The 4-4-2 of Escribá has revitalized the team, which has won two of its last four games, an encouraging figure considering that it only added three league victories in the previous 21. Escribá is an authority in the club. He took the team in Second in 2013 and promoted it with the record of leading from the first to the last day. Then he kept it for two years in First, although in the second he was relegated for financial reasons and the coach decided to leave through the big door. He had two years left on his contract and had risen to idol status. They had even named a palm tree in the Municipal Park after him. "I'm leaving with injuries, but they will heal," he said.
Now he comes out of relegation for the first time in ten days and has not been out of tune despite the fact that he rose by surprise and late and changed thirteen players in the summer. Now four more have arrived: Mojica, Gazzaniga, Helibelton, a Colombian full-back recommended by Almirón, and Piatti, a long-term player in LaLiga and unemployed after leaving Toronto. Only the first one has debuted. So almost with them (Rigoni is missing today) Escribá has turned a peculiar team around: no other finishes less in the League but survives because his percentage of success (17.7% of his shots end in a goal) It is only below those of Atlético, Real Sociedad and Barça and because Badía, its goalkeeper, is the one who makes the most stops in the championship. That awaits Madrid today, a closed team, with few changes despite playing three games away in nine days, and accurate in their arrivals. Just what this year has killed him in Valdebebas ...
Photos from as.com