The great cyclist showcase begins in the Aiztondo valley
The Spanish Elite and U-23 Cup begins this Sunday with the Aiztondo Klasika, with a broken route of 146 km.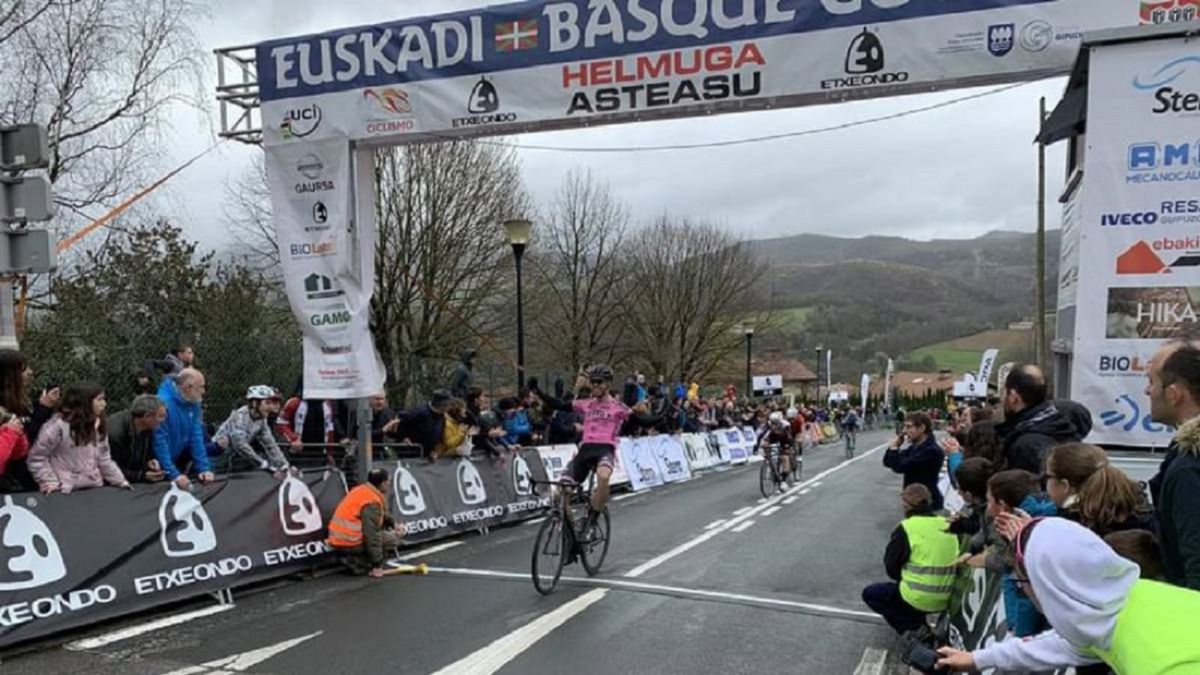 The Spanish Elite and U-23 Cup begins this Sunday with the attractive Aiztondo Klasika, a test that is held in the Gipuzkoan Valley of Aiztondo and whose last edition dates from 2019, since last year it had to be suspended due to the pandemic . Its route consists of 146 km dotted with ascents such as Larraitz (4.4km. At 4.6%), Altzo (2.2 km. At 7.1%), Alkiza (4.4 km. At 5.7%) , Aduna (0.8 km. At 8.1%) or Zizurkil (1km. At 10.2%). The test will begin at 10:00 and its end is scheduled for before 2:00 p.m. and can be followed live on the streaming offered by Sportpublic.
Therefore, the Cup will live its first test, although this Gipuzkoan test was scheduled as the third date, although the problems of the pandemic meant that the competition did not start until this Sunday. The 20 fixed teams will meet in the competition plus five guests: Antiga Casa Bellsolá - Girona, Arabay, Baqué, Rodríguez Extremadura Bicycles, Caja Rural-Seguros RGA, Aluminios Cortizo, Eibar, Eiser Hirumet, Eolo Kometa, Escribano, Essax Team, Eulen, Gomur-Cantabria, Gsport Grupo Tormo, Laboral Kutxa, Lizarte, Manuela Fundación, Netllar Alé, Previley Coforma Atra Sport Lps, Vigo-Rías Baixas, Froiz Supermarkets, Team MP, Telco M-On Clima Oses, Tenerife Bikepoint Pizzeria Española and Valverde Team Terrafecundis.
Everyone will try to shine in this competition that is considered the great showcase of amateur cycling in Spain, with winners in its history ranging from Iñigo Landaluze or Alejandro Valverde to Gonzalo Serrano or Roger Adriá. The last winner was Miguel Ángel Ballesteros, who also made the leap to professionalism this year in the ranks of Electro Hiper Europa.
Spanish Cup Calendar
14 March. Aiztondo Klasika (Asteasu, Guipúzcoa) .
11 April. Valenciaga Memorial (Eibar, Guipúzcoa) .
April 18. Classic City of Torredonjimeno (Torredonjimeno, Jaén) .
25 April. Classical Valladolid Memorial Ángel Lozano (Valladolid) .
1 May. Santikutz Klasika GP Bertan (Legazpi, Guipúzcoa) .
8 May. Classic Easter-Ruta Xacobea (Padrón, A Coruña) .
May 16. Vigo Spanish Cup (Gondomar, Pontevedra) .
9 June. Guerrita-Memorial J. Romero and D. Sánchez Trophy (Alcantarilla, Murcia) .
4 July. Guadiana Circuit (Don Benito, Badajoz) .
11 July. GP de Primavera Ontur (Ontur, Albacete) .
Photos from as.com