The effectiveness of Tenerife knocks down a good Alcorcón
The goals of Fran Sol, Shashoua and Valera punish too much to those of Anquela who crashed two shots in the post.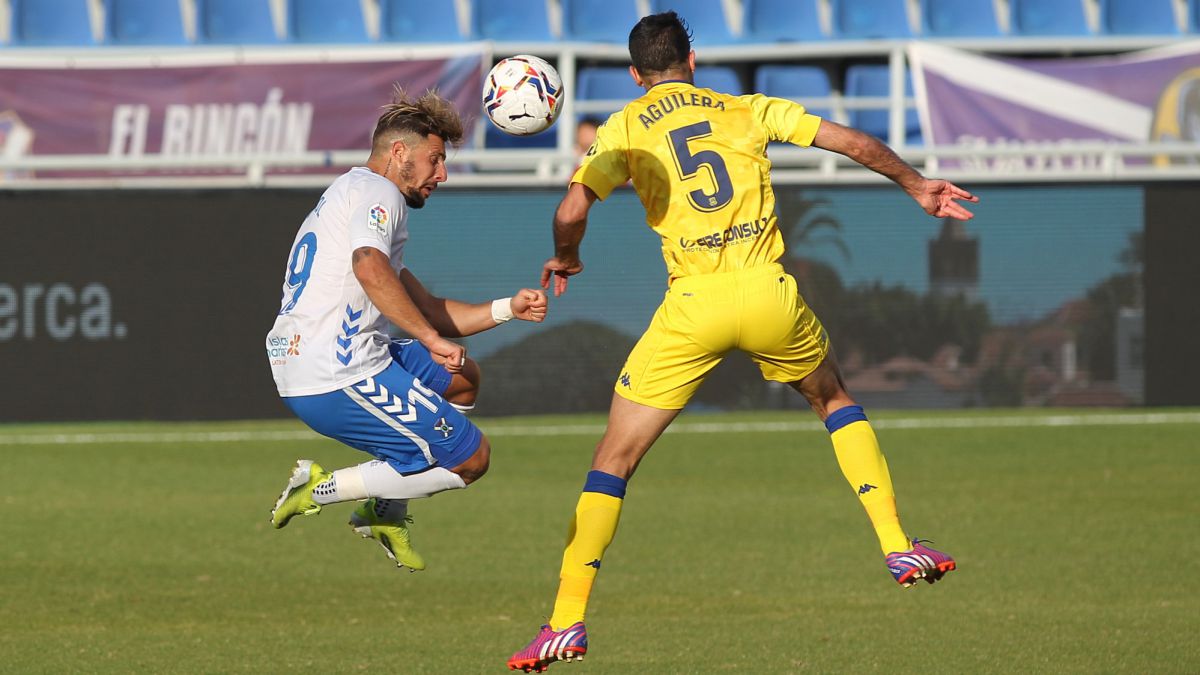 Football does not know about justice. And if not, ask Alcorcón, who took too much punishment from Heliodoro against a very effective Tenerife and who hit the ones he had after the break.
Ramis made changes in his team due to the annoyances of Aitor and Sipcic, for whom Alberto played. Anquela, however, repeated the eleven that worked in La Romareda. The duel began dynamic, with both teams looking for the rival goal, but without depth.
Little by little, the game and the intensity fell and the arrivals seemed utopian until Laure 'danced' to Muñoz to center a good ball that Dani Ojeda failed to connect well with his head (22 '). Tenerife responded immediately, but without forcefulness.
At half an hour into the game, everything got even poorer as neither team offered arguments to get ahead. If there was an audience, the whistles would rule. It was Alcorcón once again that woke everyone up with a good long shot from Nwakali that repelled Dani's crossbar (39 '). Thus, without making much more noise, this poor first part ended.
After the break, Shashoua entered looking for more prominence in the venue, which was very thick. However, the club once again joined forces with Tenerife, who returned a header from José León (50 ') who finished off alone. Alcorcón came out much more involved than its rival.
Despite the rotations on the Tenerife bench, the situation did not change because Anquela's men were very firm, although without much depth.
In an isolated play it was 1-0 when Álex Bermejo got between the centrals and pushed Dani Jiménez who could only repel and the rebound reached Fran Sol who riveted. With the Madrid painting still half touched, the second came, the work of Shashoua.
Already in the epilogue, Alcorcón closed the gap, at the request of the VAR, thanks to José León and gave him a lot of emotion at the end even more after the expulsion of Sergio González. However, Valera, on the contrary, avoided greater scares for the locals who in the general calculation were very effective against a rival who deserved a little more.
Photos from as.com