The duel of the quarries is pointed out by López-Arostegui
The collegiate team got within three points in the last quarter (79-82, min. 37), but Penya kept their nerves at the end. Good game for the green-black youth squad.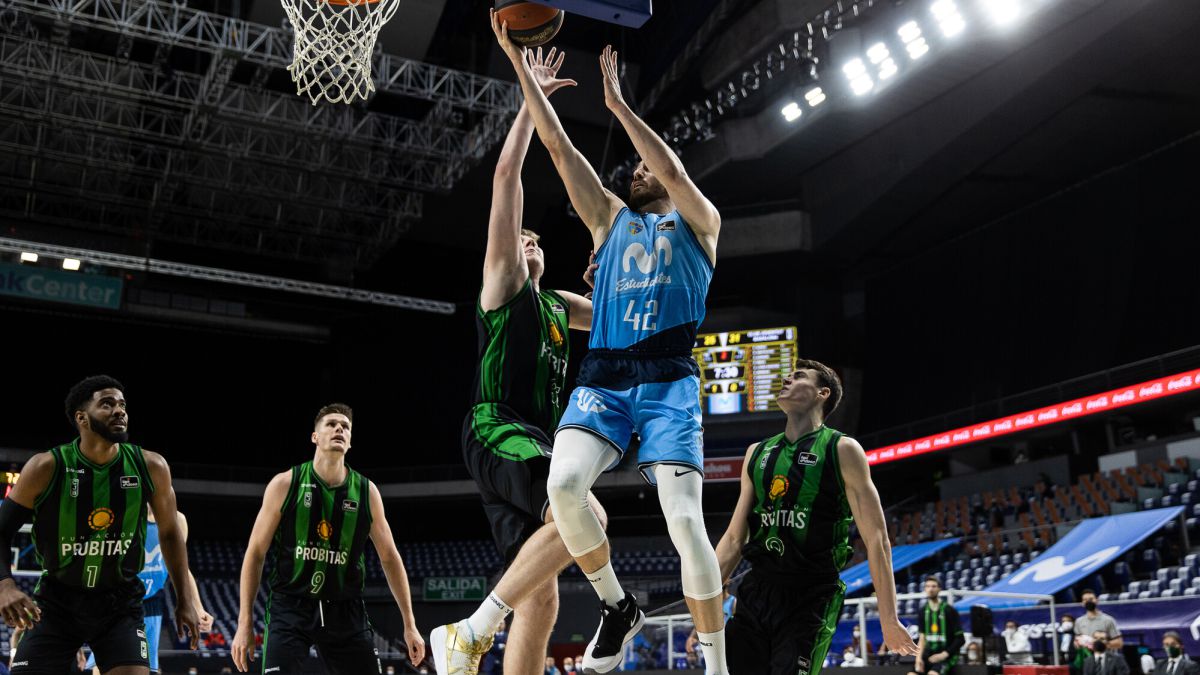 Movistar Estudiantes lost (83-90) to a much more solid Joventut de Badalona, which with its third consecutive victory settled in seventh position in the Endesa League.
The students, terrible in the outside shot with 7 of 29 in triples, were always in tow and when they had the opportunity to fight for the victory with 79-82 three minutes from the end they sank before a Penya with the clearest ideas.
Madrileños started badly and two consecutive triples by Bassas and Brodziansky gave confidence to the Catalans (8-13, min. 6) .
The locals were not successful in the outside shot and hardly disturbed in the defensive rebound, which allowed Joventut to go away by nine points (13-22, min. 8) with a successful López-Arostegui.
The triples by Djurisic and Jackson woke up Estudiantes in the final stretch of the first quarter and the points within the Arteaga and Djurisic zone put them two down (29-31, min. 14) .
La Penya got back together with Bassas and Tomic on the track. A 2-10 run led by Brodziansky from the three-point line put Badalona's men up ten (34-44, min. 18). A final basket from Barea left 43-51 at halftime.
The Catalans stretched the lead to 13 points (46-59, min. 23) with Tomic dictating his law under the hoops but let the students hold on to the game slowing down their game.
Avramovic and Arteaga lifted Madrid with a partial 9-0 in two minutes that tightened the score (55-59, min. 25) before Dimitrijevic stopped the student advance with five points that gave air to the green and black (62- 69) .
Birgander widened the lead in the first minutes of the fourth quarter (68-76, min. 33) but history repeated itself. Arteaga and Gentile made it 74-76 with five minutes left.
The match entered its decisive phase open. Avramovic made it 79-82 to which Penya responded with a free kick from Brodziansky that ended up being decisive three minutes from the end.
The accumulation of nonsense of the Students until the end of the crash was enormous. A basket by Tomic and a self-basket by Avramovic when trying to catch the rebound in the triple thrown by the Croatian ended up ensuring the Catalan victory
Photos from as.com