The detail of Marc Márquez with the delivery man who studies mechanics between order and order
The eight-time world champion has wanted to send a message and an invitation to a Grand Prix, when possible, to the young Carlos Alegre.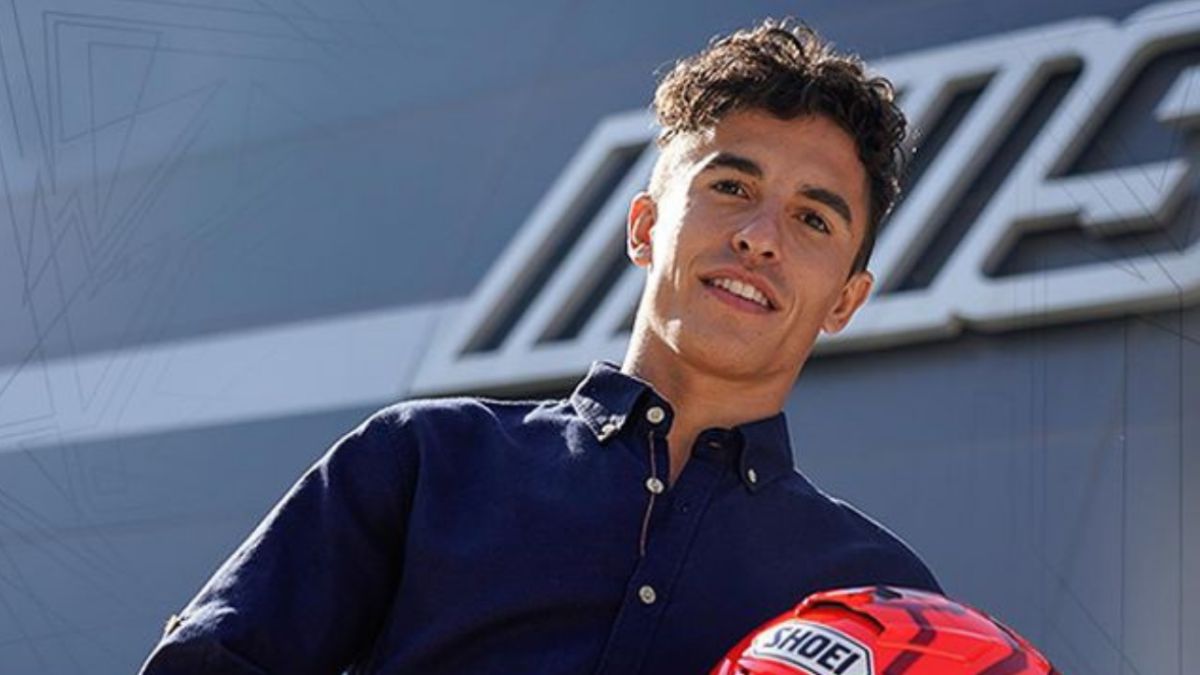 Marc Márquez is back after his long recovery process and, while he is already preparing to face a new MotoGP championship with the aim of expanding those eight world championships, he has been the protagonist in the last hours on social networks. On this occasion, it has been his great human stature that has earned him the applause and admiration of his millions of followers after echoing a viral story in recent days.A highly applauded message
Possibly to many of Marc Márquez's followers the name of Carlos Alegre does not ring a bell, but for a few days his name has been circulating on social networks due to his story of overcoming. This young man is one of the thousands of delivery men who daily carry food from restaurants to homes working for a well-known application and what has precisely made him viral has been what he does between orders.
This young man is very clear about what his dream is and what he wants to dedicate himself to and therefore every time he has a free gap between service and service, he takes the opportunity to review his notes and study competition mechanics. In fact, a few days ago they captured him while he was reviewing and his image has reached Marc Márquez himself in the last hours, who wanted to have a detailed account with him.
In the last hours, and from the official Honda account, they have shared a video of the Spanish champion in which he says the following: "You have become famous. The effort you make for what you want is something fundamental in this life and, at the very least, we invite you to a Grand Prix when everything returns to normal and guests can be brought in. We will invite you there to see a MotoGP up close, which is your dream and we can meet. A big hug! ", Marc Márquez told him in this video where the team states that he dreams of being a mechanic in the MotoGP World Championship and of being part of one of the teams on the grid.
The story of Carlos Alegre has also made him proud from his own school, and no wonder, sharing the following message: "Yes, the photo that has gone viral these days of the boy in Pedregalejo while he was waiting for his next delivery he is our student, one of the best! Maximum pride! Carlos, you are a great student and you will get where you want to go ", they wrote.
Photos from as.com