The darts from Ramos to Florentino
The Real Madrid captain only answered a direct question about his renewal, although he left buried messages for the white president along the way.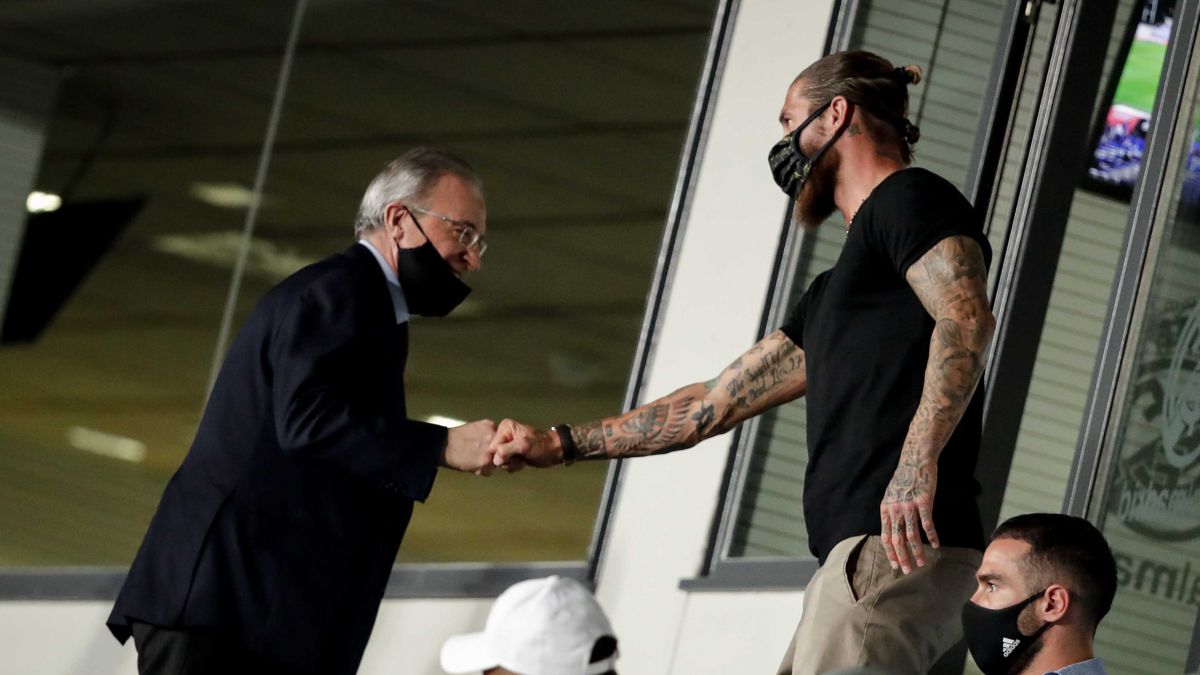 Sergio Ramos finally spoke again after months of silence, at a press conference in which he presented the second season of his series for Amazon Prime Video, 'La Leyenda de Sergio Ramos'. It was at a deferred press conference, in which the questions were previously sent to a form and in which those responsible for Amazon censored those related to his renewal (or not) with Real Madrid.
Although at least in the end they did ask him if there was any news in this regard, to which the captain replied: "There is a lot of uncertainty. I would like to be able to say something, but there is nothing new. I would like to. I was only thinking about coming back from the injury and to finish the season in the best possible way. There is nothing new about the renewal. I guarantee that when there is, I will be the first to communicate it. But now I am calm. Now I am focused on savoring this year ".Although, throughout the press conference, in which he was asked about multiple issues, Ramos was leaving messages buried for Florentino Pérez, darts with a very clear sub-fund: despite the fact that he is 34 years old, he will be 35 years old. March 30, age should not be an impediment for him to continue several more seasons at Real Madrid, at the highest level. In fact, he did so even citing Santiago Bernabéu, whom Florentino always refers to as his example when governing the club.
"Despite my age, which is now 35, Santiago Bernabéu said that there are no young or old players; there are good and bad. I can perform three, four or five more years, if my body supports me and the injuries respect me, I can be at the highest level, I work hard for it and my mentality will always be there, "explained Ramos when analyzing what he would like his legacy to be in the world of football.Many encrypted messages
Both messages, the one from the years that is seen at the highest level and the reference to Bernabéu, were the two largest Chinese, who had previously showered a string of encrypted messages: "I always keep the hunger to win again. I do that year after year, I hope it lasts a long time "; "Winning a Classic has a special flavor. I hope I can continue enjoying it, it's magical"; "Football should always have the best, regardless of age. And Zlatan Ibrahimovic is one of the good guys"; "Hopefully I can continue to show my level for many more years, play more Classics" .
All statements that summarize Ramos' feelings regarding the negotiations for his renewal: he sees himself with the strength to continue for several more years and he wants Real Madrid to recognize it, he does not want to be judged by the age that his DNI marks and yes because of his performance, which in fact has been very good in the last two seasons. Ramos launched his messages and now the ball is in Florentino Pérez's court.
Photos from as.com