The Danish Winther, leader in Doha with Fernández-Castaño 23º
Winter scored -4 in the second round, as he did in the first, to lead with -8, two strokes ahead of the next group. Madrid, better Spanish with -3.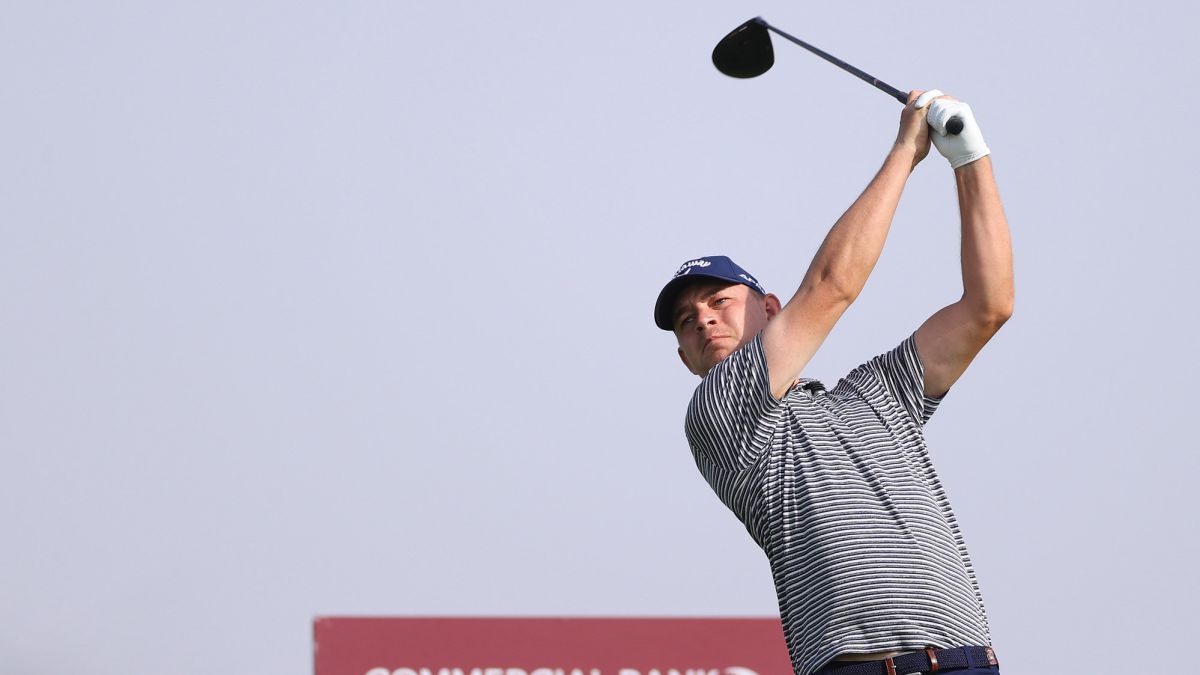 The Danish Jeff Winther, with a second card with 67 strokes (four under par), for a total of 134 (-8), has positioned himself as the new leader of the Qatar Masters, of the European golf circuit, which takes place in the Education City GC in Doha, with an advantage of two impacts over a quintet of players, after a day in which a strong wind blew, which especially affected the afternoon shift, and eleven golfers did not complete due to lack of light.The second day saw, among other things, the collapse of the previous leader, the Scotsman David Law, who left at 75 strokes (+4), which has dropped him to twenty-third position, five hits from the now head . The Spanish Jorge Campillo also 'punctured', who at 67 of the first day joined this Friday a 74.This was especially taken advantage of by 32-year-old Jeff Winther, still without victories on the European Tour, and with a professional record where the highlight has been his three victories in the Nordic Golf League. The Dane benefited from the benefits of playing tomorrow's shift, with much less wind than in the afternoon, and repeated the card of the first day, with a 67, today with five birdies and one bogey.
Two strokes away is the quintet formed by the Welshman Jamie Donaldson (68 strokes this Friday), the Englishman Jack Senior (68), the South African Darren Fichardt (68, and winner of this tournament in 2003), the Finn Kalle Samooja (71) and the American Kurt Kitayama (69) .
The Paraguayan Fabrizio Zanotti is still on the lookout, who at 67 on Thursday added 70 (two 'birdies', one 'bogey'). He is in the group that shares the seventh place, three hits from the head. Of the Spaniards, the best now is Gonzalo Fernández Castaño, twenty-third, five strokes behind the leader, after signing a second round with 70 (one 'eagle', three 'birdies', four 'bogeys'). 444 444
Jorge Campillo is seven blows from the head; Alejandro Cañizares (73 + 69) and Nacho Elvira (69 + 73) to eight. They have not passed the cut, Pablo Larrazábal (72 + 73), Adrián Otaegui (69 + 76), Sebastián García (69 + 77), Älvaro Quirós (76 + 74), Carlos Pigem (78 + 75) .
Photos from as.com