The Cristiano earthquake affects Haaland and Mbappé
The return of the Portuguese would allow Madrid to wait until 2022, when the French is free and Dortmund will negotiate for the Norwegian.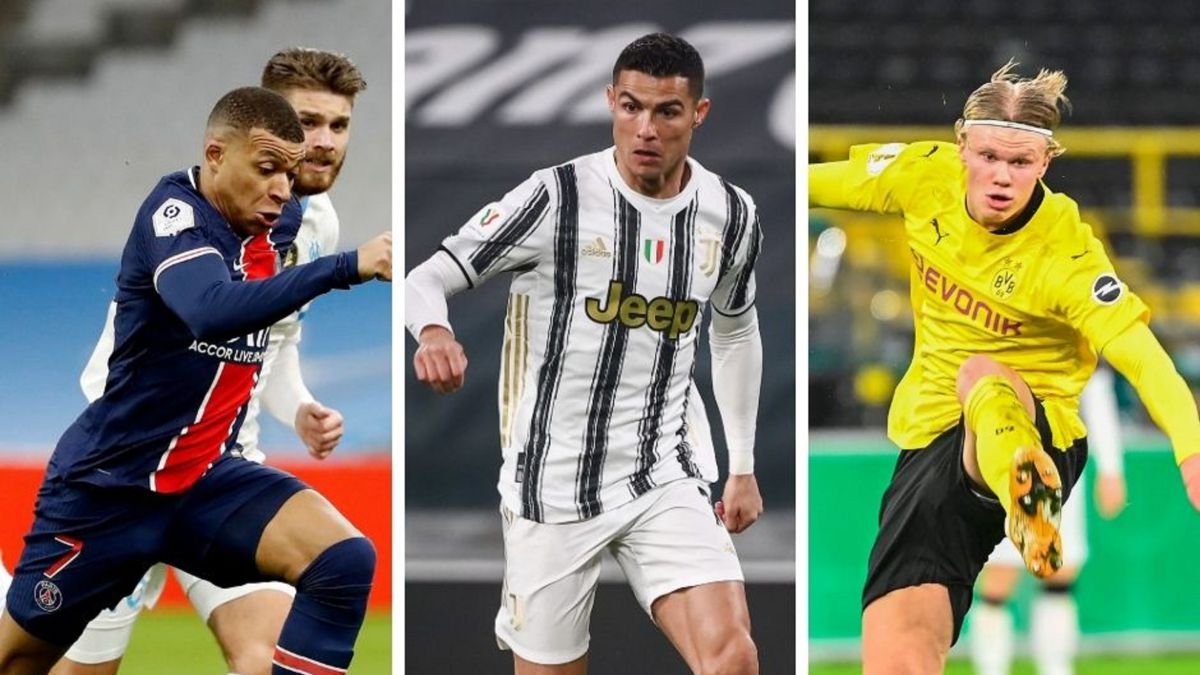 The possible return of Cristiano Ronaldo to Real Madrid has been an earthquake at all levels. A few weeks ago nobody could imagine the return of the top scorer in the club's history. An operation that, if consummated, would cause a change in the priorities they handle in the Madrid offices.
Mbappé and Haaland are the two great goals for the future. The Frenchman is 22 years old and the Norwegian only 20. They are the future. Madrid need them to solve the problem with the goal that has haunted him since Cristiano left three seasons ago. However, the return of the Portuguese could give greater flexibility to the white club when it comes to tackling these two great signings.
In the case of Mbappé, he could afford to wait until 2022, when the Frenchman ends his contract with PSG and could arrive free. Haaland, meanwhile, also has a pact with Borussia for the German team to hear offers in 2022. With Cristiano in the squad, Real Madrid could afford to wait one more season to try two signings that in 2021 would be very complicated (and expensive) because PSG and Dortmund won't make it easy.Camavinga
With the goal problem solved, Madrid could also focus on signing Camavinga, who is being sought by other European greats. The midfield is one of the areas most in need of reinforcement. Modric, although he will continue another year, will be 36 years old, Kroos has also exceeded 30 and Isco intends to leave Madrid next summer. Therefore, bringing youth and physique in that area of the field seems key to tackle as many matches as the white club will have in a 2021-22 in which many footballers will also be incorporated with delay due to the Eurocup and the Olympic Games.

Photos from as.com