The Coronavirus League 2.0
Zidane tells the squad that the mirror is the ten wins in a row after returning from last year's confinement and asks him for an equal effort.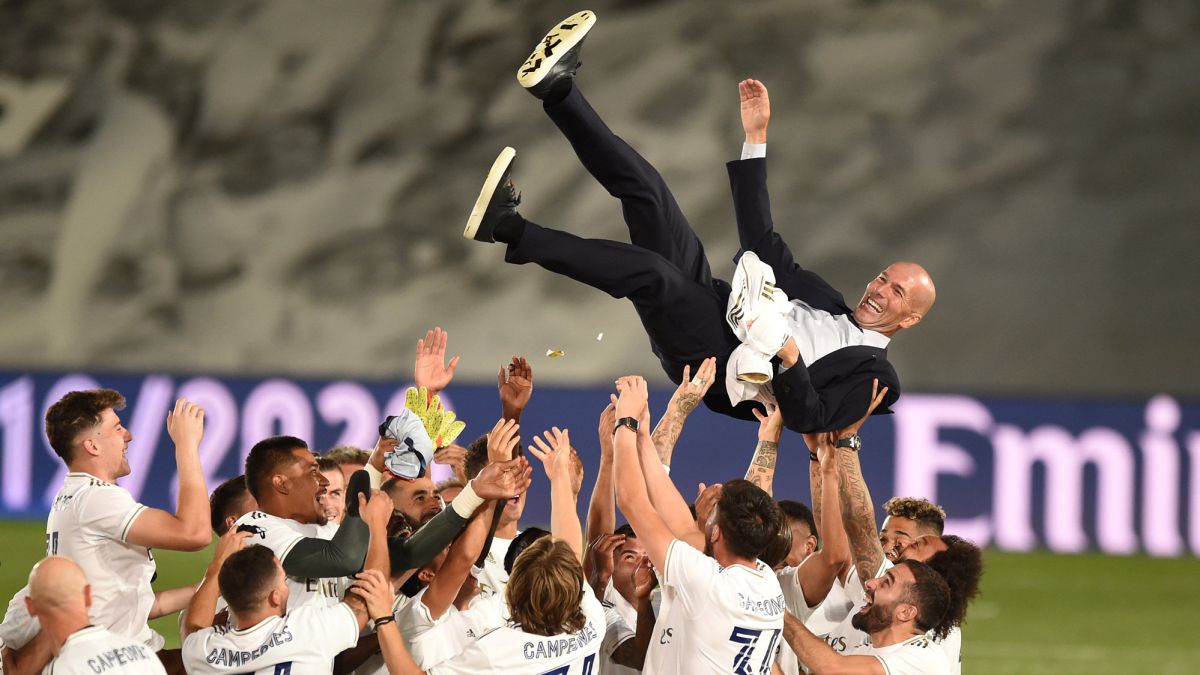 As soon as the match with Villarreal ended in Valdebebas (Zidane's men won 2-1 on July 16), Sergio Ramos euphorically attended to the journalists explaining that "it was a very special title for all that our country these months. I call it the 'Coronavirus League', which will always be a special title because of what has happened and what our people have gone through. " Zidane himself had an impact on the same idea: "All titles are special at this club, but because of what has happened and how important the League is, I feel happier than ever as a coach."
That has allowed the Frenchman to have a motivating reference to make his squad believe that reissuing the league title is within reach, although there is a disadvantage with Atlético of six points (63 to 57) and two with Koeman's Barcelona (59 a 57) .
0 of 30. Interestingly, when last season's League was suspended due to the pandemic, there were 11 games left to play. Just what remains now to be played. On that occasion, Zizou convinced his team when they returned to the competition, even with empty stands and at the Alfredo Di Stéfano, that they had to play 11 finals and that it was only worth winning in all of them to reach and overcome Barcelona, as it finally was.
This allowed the team to add ten consecutive wins (30 out of 30 possible points), which made it possible for the league alirón to be sung on matchday 37 after beating Villarreal in Valdebebas (2-1). The message these days in the dressing room from the coaching staff has been that, despite the fact that the Champions League challenge motivates a lot as they are already in the quarterfinals, the League is possible if no more mistakes are made. In fact, the accounts go to win today in Balaídos at Celta and on April 3 at Eibar at Di Stéfano, to face the Clásico on April 10. Winning that day is certain that Barça would be left behind and the pressure for Atleti would be total.The players are very motivated after the brilliant qualification with Atalanta and, after Sergio Ramos, Marcelo, Valverde and Rodrygo have recovered from their injuries, the group looks strong to try the ambitious assault on that double (League and Champions) that will not be achieved since 2017. Zidane's leadership and wardrobe unity allow us to believe that it is possible again. The 'Coronavirus League 2.0' is on the march.
Photos from as.com