The case of the expelled from Espanyol before making his debut
Bad luck haunts Ricard Pujol, unprecedented in the Second Division, who was unable to return to Cornellà with the subsidiary due to suspension and who saw the red in the Anduva stands.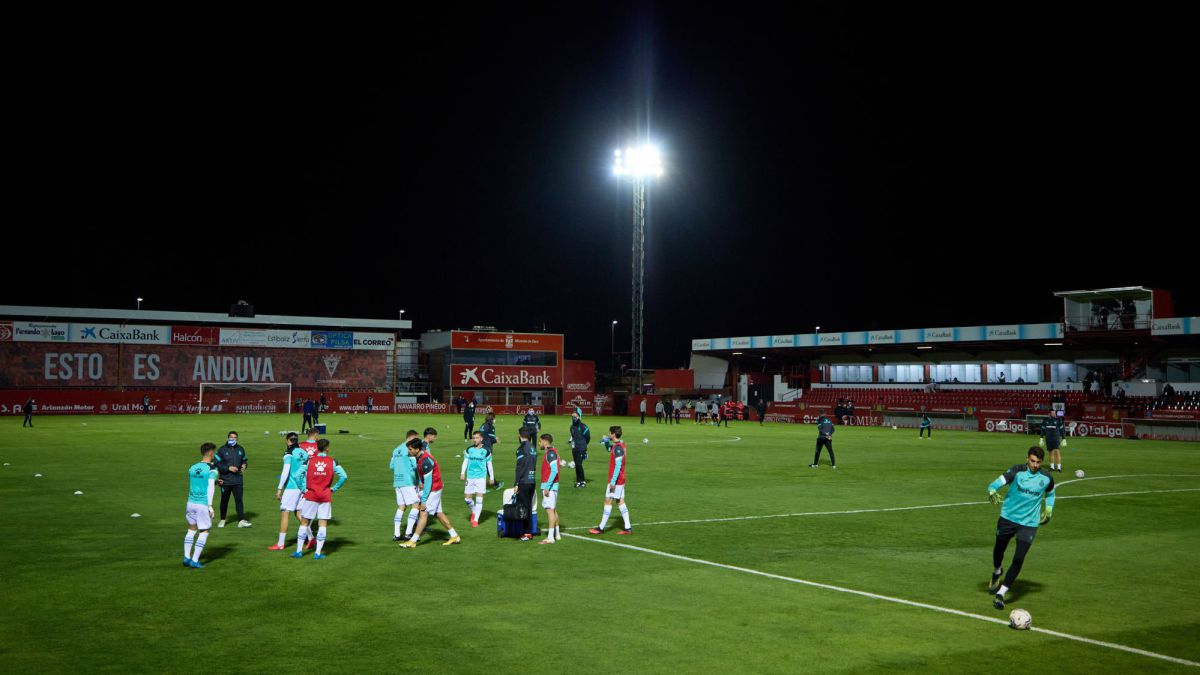 They are not being the best weeks for a Espanyol that, together with results that make it difficult for the mandatory objective of promotion, has been suffering expulsions for two days. After Dídac's at the RCDE Stadium against Oviedo, which kept the team outnumbered for nearly an hour, Anduva experienced a unique chapter. It did not directly affect the future of the game, but it did affect a footballer who in his history with the first team registers a red earlier than his own debut.
It is about the expulsion that in the 73rd minute of Mirandés-Espanyol suffered the squad player Ricard Pujol, whom Jon Ander González Esteban showed the worst of the cards from a distance, which generated a lot of confusion. The center-back was in front of the box, in the area destined for the benches during this pandemic, and was protesting the yellow that the referee himself had just taught Sergi Darder for an entrance. Exactly like the rest of his classmates. But he was awarded the 'prize', for "getting up from the bench located in the stands with his arms raised, and loudly protesting one of my decisions," as reflected in the minutes.
Pujol has bad luck, who returned to a call-up of the first team in Second just three months after the previous one, on December 13 against Logroñés -this next Saturday he will not be able to repeat-, that in LaLiga Smartbank he has not yet had the opportunity to debut despite having been cited ten times - he did play the entire single-game tie against Llagostera in the Copa del Rey - and that, to make matters worse, he had also served a sanction with Espanyol B.
Not in vain, the week before Mirandés-Espanyol was lost due to the accumulation of reprimands precisely the visit of the parakeet subsidiary to Cornellà, the team in which he was formed until two summers ago. With that of Pujol, Vicente Moreno's Espanyol already has five sent off in this League, after Marc Roca (Espanyol-Mallorca), Miguelón Llambrich (Leganés-Espanyol), Lluís López (Las Palmas-Espanyol) and Dídac Vilà (Espanyol- Oviedo) .
Photos from as.com