The Canarian derby is left without King
The tie keeps Tenerife and Las Palmas in a nobody's zone. Vada advanced to the premises, whereas Sergio Ruiz, before the rest, leveled.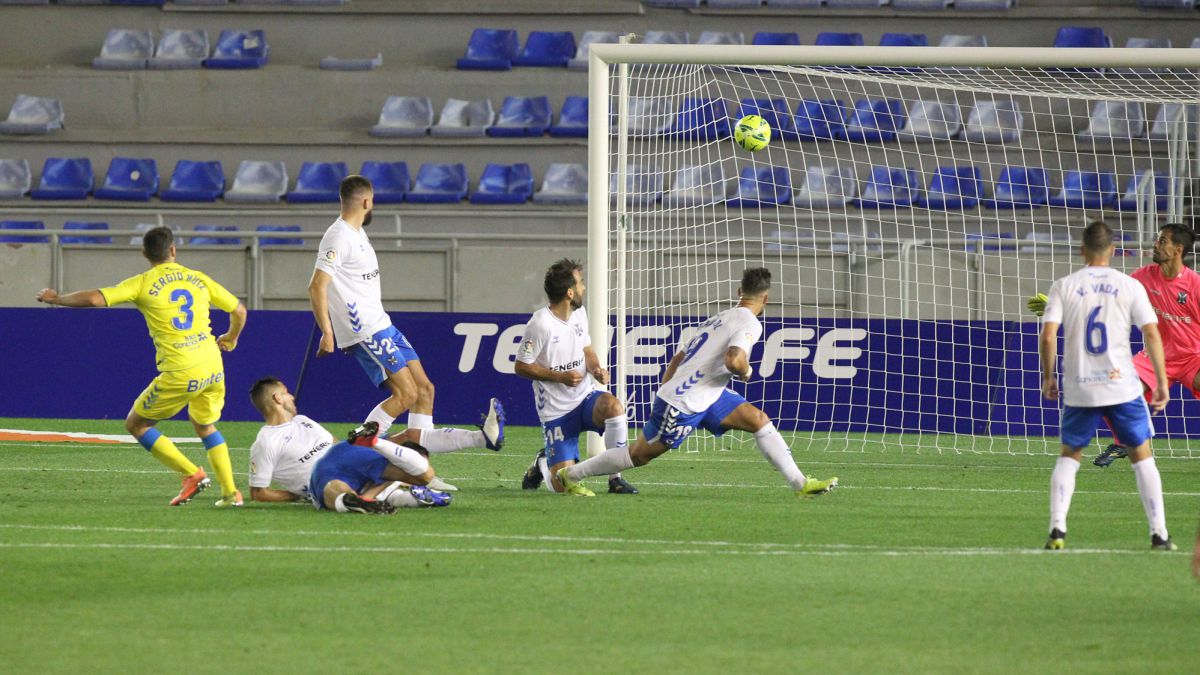 Sumar is always positive, but the 1-1 of the derby keeps Tenerife and Las Palmas in a nobody's zone. Neither fú, nor fa. Far from the playoff and also from relegation. Vada had overtaken the Blue and Whites, but Sergio Ruiz leveled.
The match started very even, although with the planned script since it was the UD that took over the ball, while the Tenerife people settled down to take advantage of their quick departure. Pejiño left Moore very well, but his center was finished off by Rober (4 ').
The opening of the scoreboard came thanks to Valentín Vada, whom no one watched inside the area and after a long center from Folch he calmly controlled and beat Vallés on the low side. Like Nacho González, Posse, La Paglia or Marioni did, another Argentine got into the history of derbies.
The match was put face to face with Tenerife, while the yellows tried to regain the pulse of the shock and get rid of the bad taste in their mouths left by the defensive failure in the goal. However, another mistake almost cost him dearly, but the ball did not reach Sipcic because Javi Castellano was faster in a corner.
After half an hour into the match, Vallés avoided the second after a good shot from Zarfino on the front. Right away, Carlos Ruiz won at the top, but he did not direct his header well. The first dangerous shot by Las Palmas was made by Araujo from outside the area, but Dani caught very safely (34 '). 444 444
The draw of Mel was prowling and he got it thanks to Sergio Ruiz who shot Dani inside the area, who could do nothing. A play badly defended by the Blue and Whites that the visitors knew how to take advantage of.
After the break, the UD started with the same good feelings that the first half ended with, although the goals - for both - were still too far away. Ramis did not see it clearly and that is why he put Shashoua and Apeh on the court, while Mel had to put Jonathan Silva forced by Dani Castellano who left the locker room in pain.
The duel entered the stage in which Tenerife moves like a fish in water: the last 20 minutes, but Las Palmas, aware of it, knew how to defend. Fran Sol and Shashoua had two good options, but they were not successful. Mujica, who had come in for refreshment, had the visiting victory, but fired outside when it was easier to hit it than to miss it (84 ').
Photos from as.com