The bubble explodes in China
The last champion, Jiangsu, disappears. The crisis has made 16 clubs go bankrupt. Stars and technicians have fled and are looking for new destinations.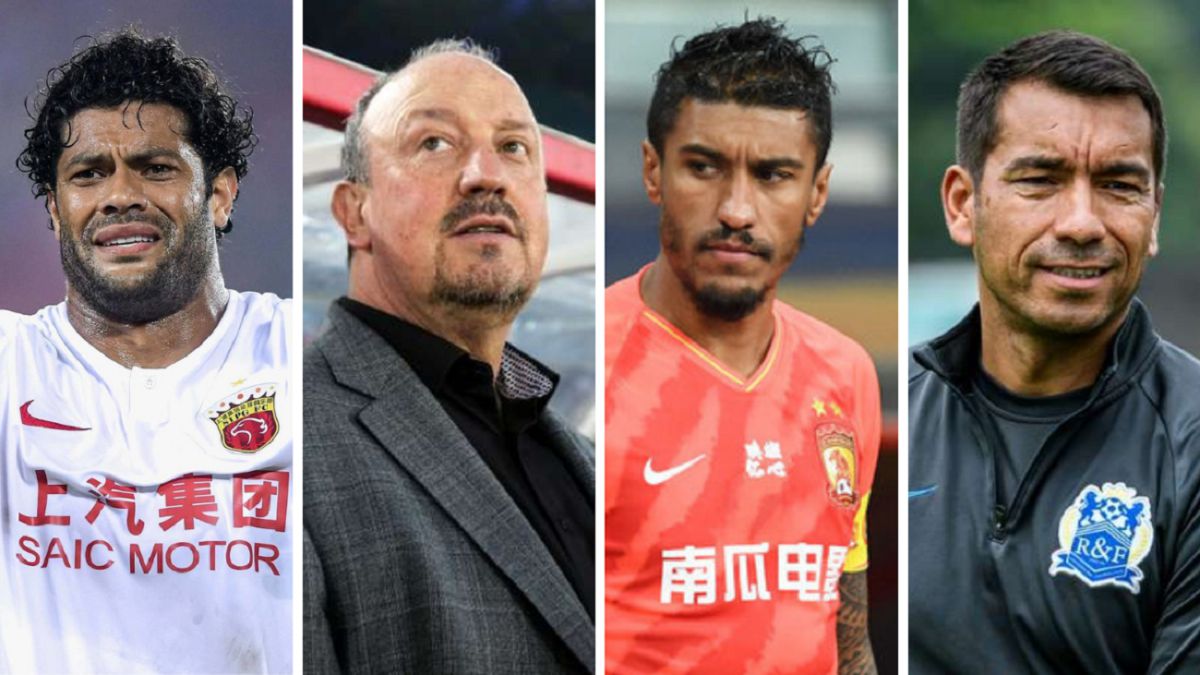 EI Chinese football is bankrupt. What a few years ago were opulence and inordinate transfer spending have turned into bankruptcies and club disappearances. The last one, without going any further, is the reigning champion, Jiangsu Suning. On Sunday, the company that supports it reported the cessation of the activity of the football team.
It has not served him to win the last title. The accumulated debts of the last years have ended with a team that went from being a modest in the second division to being proclaimed champion of China. Much of the fault is the 50 million paid by Álex Teixeira a few seasons ago or the 28 paid by Ramires. Even in 2019 there was talk of an interest in hiring Gareth Bale, no more, no less. A whole utopia.
Exodus of stars and technicians
Jiangsu is the last link in a chain that has long been rusted. The Chinese soccer bubble burst and COVID has accelerated that deflation. In three seasons, in fact, 16 clubs have disappeared. Four years ago China came to pay 380 million in transfers; in the current market it takes just 7.5. The most expensive foreign reinforcement is the unknown Croatian Majstorovic, which cost just 3.3 million. Nothing to do with the 60 that were paid in his day by Oscar or the 55 by Hulk.
The Government sensed that this could happen and wanted to curb spending on the most expensive transfers. The measure consists of paying the same amount to the Chinese federation as the corresponding international transfer. Thus, if a club wants to pay 10 million for a player, it must pay another 10 to the federation.
In addition, since this season a salary limit of 3 million euros has been activated. In this way, almost all the great stars have had to come out: Teixeira, Hulk, Pellé, Ighalo, El Shaarawy, Rondón, Goulart ... There has also been a massive exodus of technicians. They will not continue in their clubs Rafa Benítez, Vitor Pereira, Bruno Genesio or Van Bronckhorst. A championship completely devastated, without money, orphan of stars and of the current champion. The Chinese dream was unreal.
Photos from as.com